New York
Zenlytic Raises $4.4M to Combine Business Intelligence and Product Analytics for Commerce Brands – AlleyWatch
By 2023, 65% of Americans are expected to shop online. This is the number of visits that did not result in a conversion. Commerce brands are collecting massive amounts of data in hopes of better understanding customer behavior, improving engagement, predicting demand, and driving sales. Zenritic is a platform that unifies business intelligence and product analytics for commerce brands, regardless of the source of the data, so teams can get the answers they need with natural language queries. No need to resort to SQL. While most tools in this space can tell you what (e.g. why did the average order value drop last Tuesday?), Zenlytic is built to give you why as well, providing key insights. increase. Serving as a single source of truth, the platform is robust enough to meet the needs of more sophisticated data professionals, helping them efficiently address their teams' data requests. Large brands have long relied on data warehouses and dedicated data teams to optimize their commerce business. Zenlytic makes similar functionality available to all brands without making a large investment in both time and cost.
alley watch Catch up with the CEO and co-founder of Zenlytic Ryan Jansen To learn more about the business, the company's strategic plans, the latest funding round, and more…
Who are your investors and how much did you raise?
Raised $4.4 million in seed round, with $1 million pre-seed (actually Broke in the back alley!)
Investors in this round Bain Capital VenturesThe round was led by red antlers habitat fund, Sequoia Scout Foundation, and existing investors.
What products or services does Zenlytic offer?
Zenlytic is a tool for commerce brands that integrates business intelligence and product analytics into a simple natural language interface.
This tool helps brands make all-important decisions such as building efficient acquisition funnels, discovering leading indicators for churn, and optimizing CAC and ROAS.
What inspired you to start Zenlytic?
My co-founders Paul and I started a data science consultancy while in graduate school. We've grown this to the point where we realize we need better tools for self-service data consumption.
The last few years have seen a quiet revolution in data pipelines. Brands of all sizes can now use the same data stack as leading enterprise companies. Aside from business intelligence not keeping up, it's hard to understand a modern data warehouse if you can't speak SQL or Python.
How is Zenlytic different?
Zenlytic is enterprise grade, which makes it different. Reports can be created out-of-the-box, but not customizable.As a result, reports are never accurate and a lot of manual work occurs in Gsheets.
Zenlytic is customized for each business. This means your metrics and dashboards are tailored to your business. Now you can use the same stack as the world's largest DTC brands.
What is Zenlytic's target market and size?
Our market is a commerce business with a GMV greater than $10 million. its big.
what is your business model?
We are a SaaS business. We charge a monthly fee for a turnkey experience. In short, we host Zenlytic and do everything to help companies move from 'zero' to 'data-driven'.
We are a SaaS business. We charge a monthly fee for a turnkey experience. In short, we host Zenlytic and do everything to help companies move from 'zero' to 'data-driven'.
We also open-sourced a lot of our code, including our data visualization library and core metrics layer. I want to give back to the data community!
How are you preparing for a potential economic slowdown?
We won't change our plans significantly. Business Intelligence is an essential tool. If the plane loses altitude, the last thing you want to do is turn off the instruments!
What was the fundraising process like?
I was nervous about participating in a fundraiser. This has been the worst VC market in a long time. Luckily, we were able to get great results sooner than we had planned.
I was able to do this because I did my homework. We were in touch with investors in the months leading up to the fundraising. "Lines, not dots" are real (and powerful). When we switched to real fundraising mode, we had a few investors who were following our progress.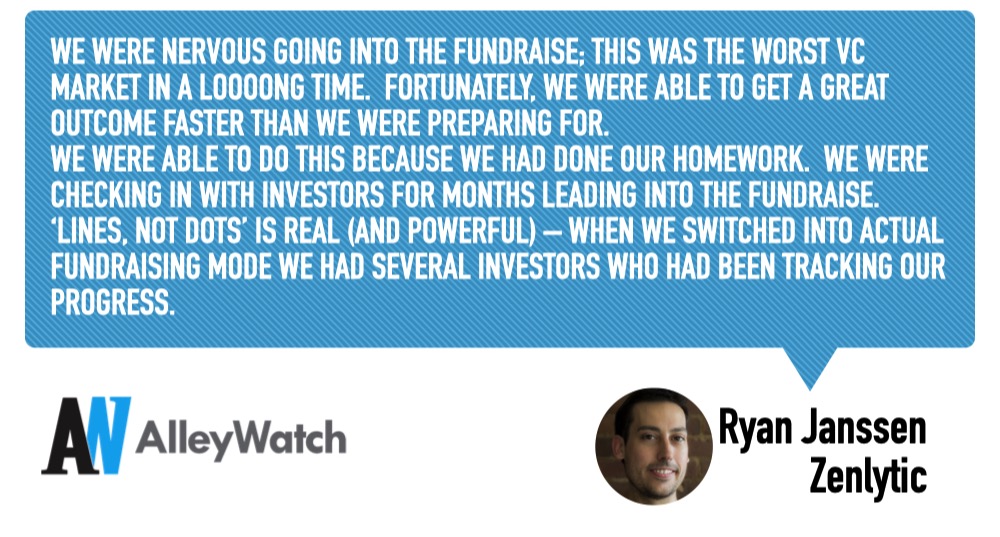 With several investors on board, we enthusiastically selected Bain Capp as our lead. They are complete professionals, the deal was signed quickly and cooperatively and they have been valued partners ever since!
What was the biggest challenge you faced in raising capital?
The hardest part of most things is getting started. It takes courage to start raising money in a devastating VC market. But once I stepped in, things moved quickly.
What factors in your business are driving investors to write you checks?
I don't know the exact answer to this question. But I think our investors share our belief that business intelligence is in for a reboot.
Over the past few years, technical data analysts have acquired a wealth of new tools to understand their business. However, non-technical employees are still updating the same broken dashboard.
We need a better way and everyone at Team Zenlytic is excited to build it.
What milestones do you plan to achieve in the next six months?
We are planning to expand the team a bit. Surprisingly, we were just four of his hardworking members when the seed round took place. The size has already doubled for him, and perhaps he will triple.
Apart from that, our main milestone is to give our users a really great experience. Scale is not currently on our roadmap. It's a far more complex tool than most SaaS CRUD apps, and we continue to focus on engineering excellence.
Our main milestone is to deliver a really great experience for our users. Scale is not currently on our roadmap. It's a far more complex tool than most SaaS CRUD apps, and we continue to focus on engineering excellence.
What advice can you give to New York companies that haven't injected fresh capital into their banks?
Every "RIP good times" or "Yay good times" blog post is trying to address every startup. But every startup has different needs, different resources and different strengths.
So ignore the canned advice. Don't follow trends or be contrarian. Find the strategy that fits your business.
What is your favorite restaurant in the city?
Last time I said Katz. I still call it Katz. I'll probably keep saying Katz for another 141 years (or if it's not me, it's definitely my AI chatbot!)
---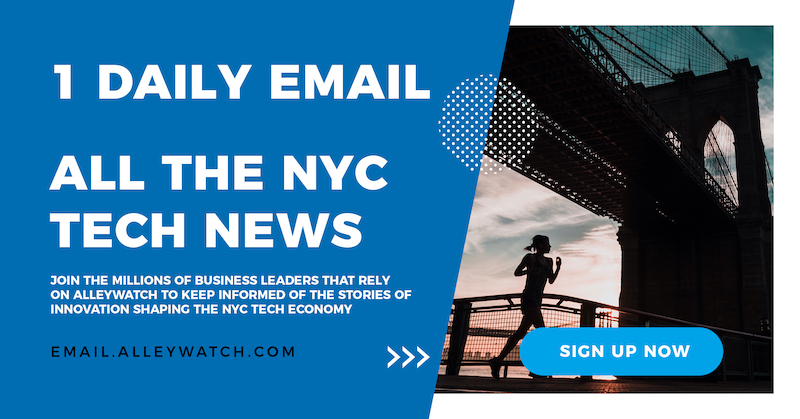 You're just seconds away from signing up for Tech's hottest list.
---
https://www.alleywatch.com/2022/12/zenlytic-business-intelligence-product-analytics-platform-e-commerce-brands-ryan-janssen/ Zenlytic Raises $4.4M to Combine Business Intelligence and Product Analytics for Commerce Brands – AlleyWatch