New York
Woman dies after being hit by car after ambulance crash: NYPD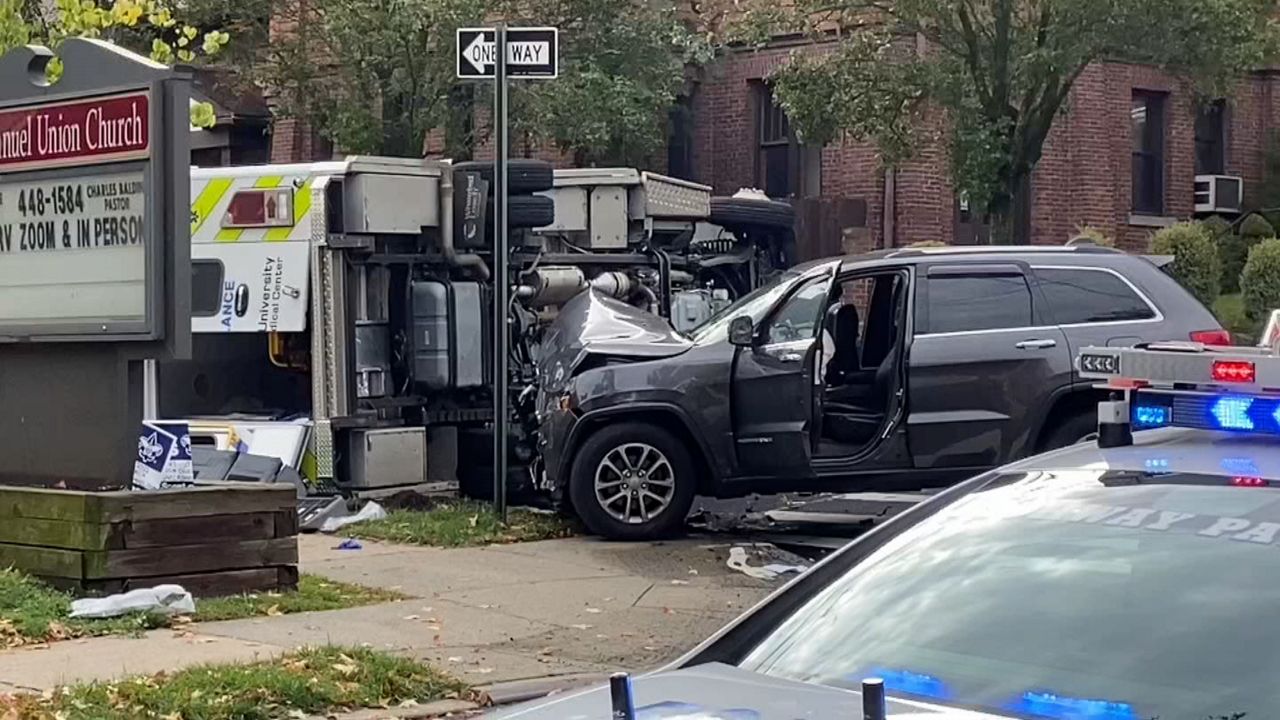 A woman who was hit by a car in Staten Island died Friday morning after the ambulance that took her to the hospital reversed a one-way street and was involved in a collision.
Maria Elena Andrés Martinez, 35, was crossing Jewett Avenue at the Keever Court intersection in Westerley around 6:10 a.m. when a driver in a Dodge Charger pulled her up. , and was in critical condition, the New York Police Department said.
Police said the driver remained at the scene and paramedics arrived in an ambulance and took the woman to hospital.
But police said a Jeep heading west on Jewett Avenue collided with an emergency vehicle while the ambulance was traveling down Main Avenue. Police said the ambulance was traveling the wrong way on a one-way street.
Andrés Martinez and three EMS workers were taken to the University of Richmond Medical Center, where three first responders were listed as in stable condition, according to the New York Police Department.
The woman died in hospital, police said.
Police said the Jeep driver is in stable condition at Staten Island North Hospital. The extent of injuries sustained by the Jeep driver and EMS employee was not immediately apparent.
According to the NYPD, as of early Friday afternoon, no one had been arrested in connection with either crash. Investigation is in progress.
http://www.ny1.com/nyc/all-boroughs/news/2022/10/14/staten-island-ambulance-crash Woman dies after being hit by car after ambulance crash: NYPD