New York
What about Ron? CPAC attendees frown over Florida governor's challenge to Trump for presidential nomination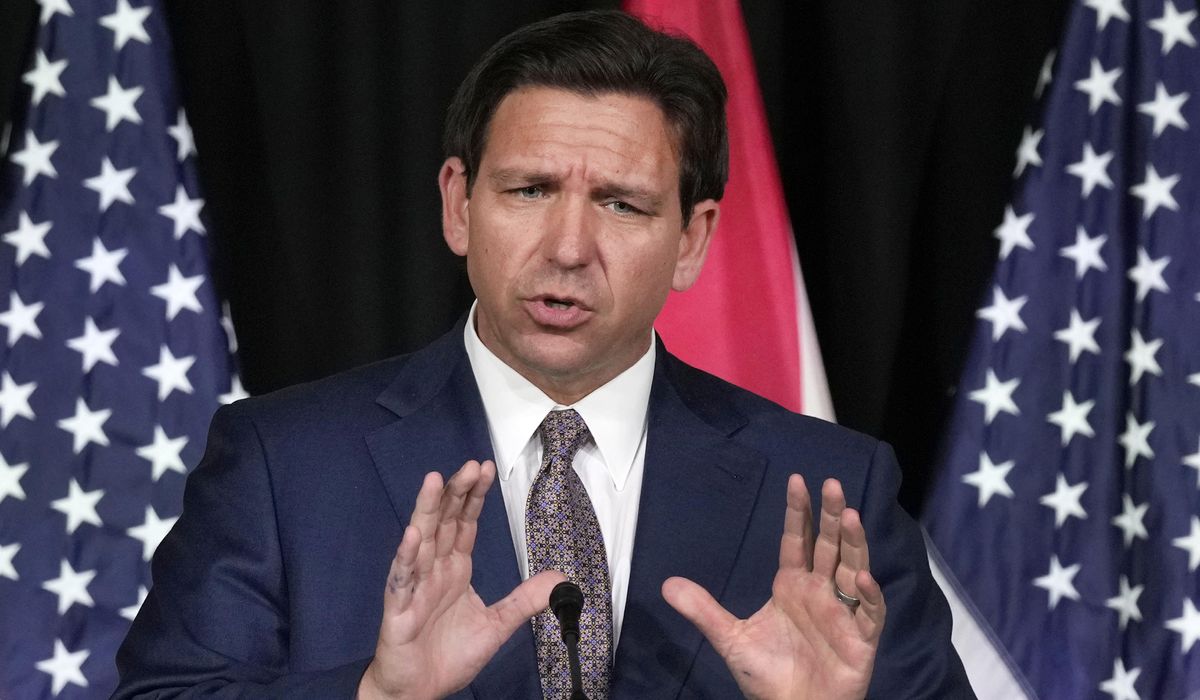 If former President Donald Trump was the vaccine that could take down Florida Governor Ron DeSantis, attendees at this year's Conservative Political Action Conference were double-jabbed.
DeSantis fever is not trending at this year's CPAC, despite his new best-selling book, campaign-style ads touting his success as governor, and daily flattering appearances on Fox News.
Instead, those who attended this year's influential conservatives' conference say they hope the popular governor and rising star of the Republican Party stays out of the race for the 2024 Republican presidential nomination. They say it belongs to Mr. Trump.
Patricia Hope, 59, of Houston, Texas, said, "I find it incredibly dishonest to even pretend that he might run." . "
DeSantis has yet to declare a presidential candidacy, but is widely expected to run as early as June.
DeSantis, 44, has not officially entered the campaign, but has drawn strong interest from donors and voters, making him the most viable "non-Trump" candidate in the field.
Nationwide polls show him ahead of all Republican candidates and declared Republican candidates except Trump, but polls in early-voting states for Republican primaries shows that Mr. DeSantis is ahead of Mr. Trump.
But CPAC attendees like Sharon Anderson, who attended 32 Trump rallies across the country, say the party doesn't need to replace the 76-year-old Trump with the new Republican star in the 2024 ballot. .
"He's as new and exciting as you can get," said Anderson, 66, of Etowah, Tennessee, of the former president. "And he's proven. He made promises and he's kept them. That's all I need. That's more important than anything to me."
DeSantis will not be attending this year's CPAC conference at the Gaylord National Resort and Convention Center near Washington. His schedule wraps up this week with a book signing, a political dinner in Houston and an appearance at the Reagan Library in California.
On Saturday, the governor met at the Breakers Hotel in Palm Beach, Fla., with other potential 2024 Republican candidates and about 100 wealthy Republican donors looking for alternatives to Trump in 2024. I will be attending a private event on
Mr. DeSantis was elected to a second term in a landslide last November, defeating Democrat and former Congressman Charlie Christo by nearly 20 points.
But some CPAC attendees questioned whether Mr. DeSantis could reflect his popularity with voters across the country.
"Will he be another Scott Walker and go up in flames?" wondered Edgar Anderson of Los Angeles, California.
Walker served as Governor of Wisconsin from 2011 to 2019. Although popular in his home state, Mr. Walker's candidacy for his 2016 Republican presidential nomination failed to win voters' support, and he resigned from the race two months later.
Despite DeSantis' popularity in Florida, CPAC's large coalition of loyal Trump supporters lost their first challenge to Trump by angering his base in 2024, leaving him with no future prospects. He warned that it would jeopardize the president's chances.
"Because MAGA never forgets," said Jonathan Ricks of Tampa, referring to a coalition of voters who support Trump's "Make America Great Again" agenda.
"He needs to get in line with Trump as soon as possible and stand by him," Ricks said. "And DeSantis is set to become president in 2028."
On the bottom floor of the convention center, where CPAC vendors set up displays, Trump loomed large in hats, T-shirts, and bejeweled purses and jackets.
One seller displayed a T-shirt emblazoned with one of Mr. DeSantis' signature quotes. There were no other indications of Mr. DeSantis at the convention.
Three college students walking past a CPAC vendor rejected the idea that the 2024 presidential election needs a younger generation of Republicans, perhaps Mr. DeSantis.
"Trump is our leader," said Cole Larson, 21, who attends Weber State University in Ogden, Utah. "What he has achieved in his first four years as president is unparalleled. I doubt DeSantis can do it."
DeSantis, who appeared on Fox News on Thursday, said Trump was a "big enchilada" of political support when he was president.
"Our voters want to see you and appreciate you," DeSantis said. "And they take that responsibility very seriously."


https://www.washingtontimes.com/news/2023/mar/2/what-about-ron-cpac-attendees-frown-fla-governor-c/?utm_source=RSS_Feed&utm_medium=RSS What about Ron? CPAC attendees frown over Florida governor's challenge to Trump for presidential nomination