New York
We want drama – Mark Bonner ready for another exciting season at Cambridge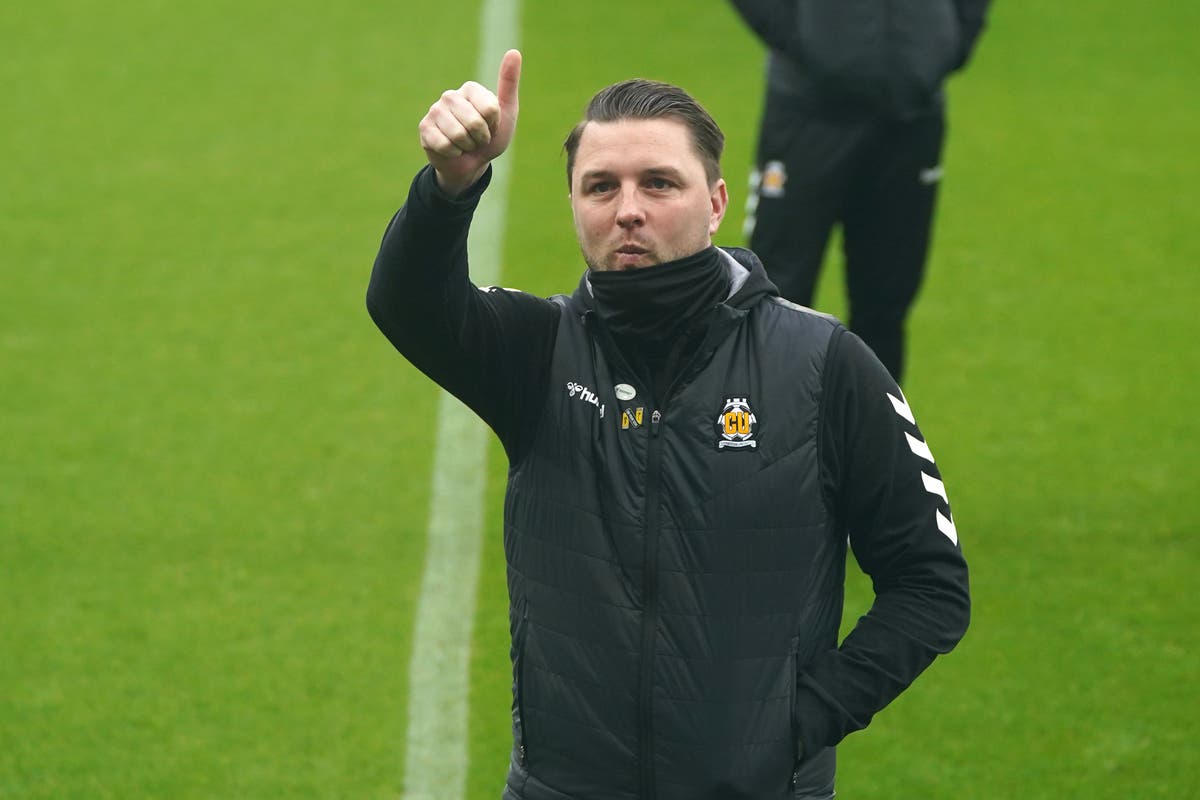 There is a strange twist of fate about the fact it was a trip to New York that saw Mark Bonner recharge after another rollercoaster season with Cambridge.
If events last September had gone differently, Bonner would have called Rotherham's New York Stadium home but after he turned down their approach, the 37-year-old embarked on the latest dramatic chapter in his story with boyhood club Cambridge.
Seven points from safety ahead of an April Fools' Day trip to Port Vale, no one was laughing but the U's won five of their last nine League One matches to pull off a great escape despite having one of the lowest budgets in the division.
So, ahead of his fifth season in charge of Cambridge, would League One's longest-serving head coach accept a drama-free upcoming campaign?
Bonner told the PA news agency: "We don't want it to be dull! We want drama because that is what it is all about. We want our support base to keep growing and people to keep engaging with the club. We've done a great job with that over the last three-and-a-half years.
"We have created some unbelievable moments and we want to try create that again this season. We certainly want a smooth and successful season, but I don't want it to be a dull one, that's for sure."
Whether it is Bonner or the Cambridge way, they don't do straightforward.
Bonner first coached at the club in 2002 and 18 years later – after nine seasons in non-league – he took over the first-team on an interim basis with relegation out of the English Football League a possibility.
Four straight wins allayed those fears and he was handed the job permanently in March 2020, but within a week the coronavirus outbreak had turned into a pandemic and he waited six months to take charge of his first official match.
What followed was drama of the best kind with promotion secured on the final day after a 3-0 win over Grimsby with supporters gathered outside the Abbey Stadium to celebrate due to it being the behind-closed-doors era.
More than 6,000 turned up to watch Cambridge host rivals Oxford in their first match back in the third tier since 2002 and the U's finished in 14th along with producing an FA Cup giant-killing with a 1-0 win at Eddie Howe's Newcastle.
Last season produced more challenges and despite good performances, a run of one win in 15 league matches saw Bonner's men destined for relegation.
Cambridge bucked the trend to keep faith with their manager, who responded with 13 points from 24 before a final-day victory over Forest Green, coupled with Morecambe and MK Dons' failure to win, secured survival in the most dramatic of circumstances.
"If you could write how you stay up, if that is what you're fighting for, you would do it like that," Bonner reflected.
"The game itself was fairly comfortable. Atmosphere first half was amazing, all four sides of the stadium full of Cambridge fans, unbelievable support. But second half no one is singing or watching our game, they are watching their phones seeing what is happening elsewhere. That includes the whole of our dugout.
"It is completely out of your hands and a horrible situation to be in. Our game finished and there was a long time left in one of the other games, but once that finished and it went for us, it was a nice moment of relief.
"It was the end of a cycle because a lot of our players moved on, but the majority of them played their part in an incredible era in our club's history and I think their story deserved to end like that."
Bonner's own journey with Cambridge shows no sign of stopping soon.
The former U's season-ticket holder admitted doubts crept in last season, but he retained belief in the squad and repaid the backing of owner Paul Barry and sporting director Ben Strang.
And the trio alongside other key local figures involved at Cambridge are keen to build a lasting legacy, with the Abbey Stadium bought back while work has started on a new training base alongside desires to become a top-half team.
"No one is human if they say they have no doubts because that's a natural thing when it is going against you, but we had good players and brilliant togetherness and spirit within the team," Bonner insisted.
"So, that (belief) was shook but never broken. The wheels would have fallen off quite a few other clubs in the sense of not being able to recover from those results or just huge change, managerial changes, staff changes, you see all that every season at clubs.
"But the stability we've built and togetherness we've built just shone through in that period.
"I would like to hope we get some respect for setting a bit of a different precedent and if more clubs were like that, maybe the ability to build something over time would become more common.
"There is a perception in football that one person is responsible for everything, one person builds a team, but we're a bit different.
"Three seasons at this level for the first time in decades, most successful team we've had for decades, that is not a fluke firstly but it is also not down to one person, it is down to a whole host of people. We have a lot of Cambridge people driving the club and hopefully that pays off for us.
"It has certainly been really unique and a big contributor to us in the last three years, but we want it to be that way for another three years. We know how tough that is but that's the motivation we have all got."
https://www.independent.co.uk/sport/football/cambridge-league-one-oxford-new-york-english-football-league-b2386889.html We want drama – Mark Bonner ready for another exciting season at Cambridge