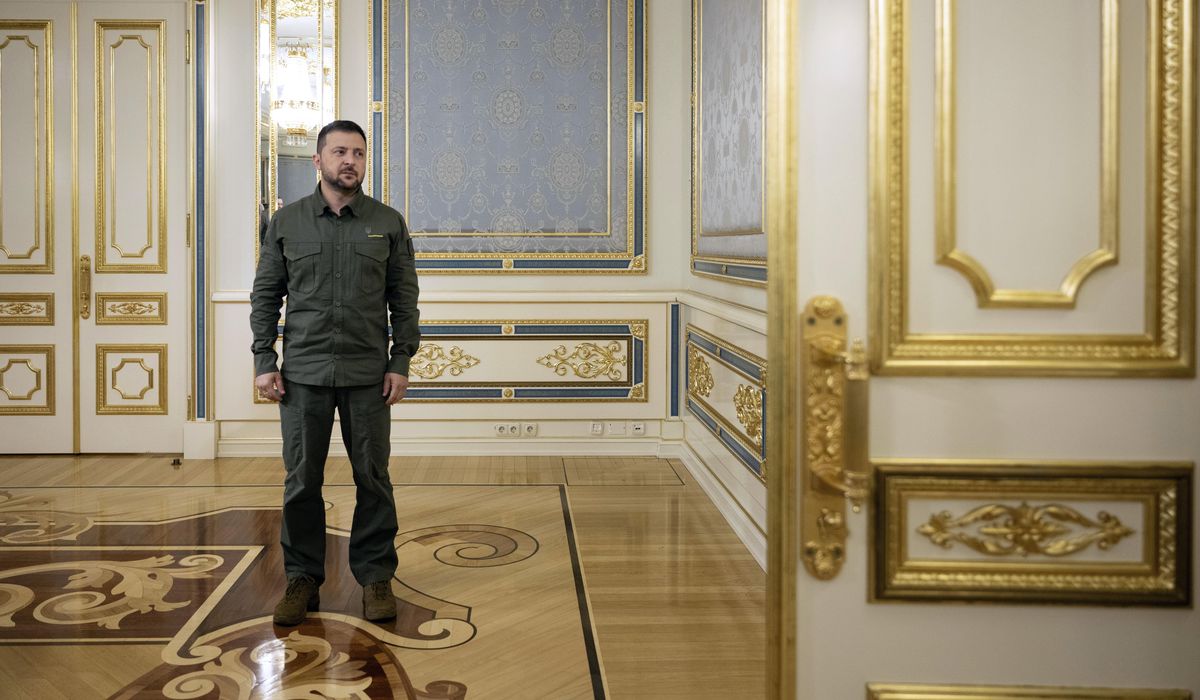 Senate Majority Leader Charles E. Schumer and Minority Leader Mitch McConnell will host a chamber-wide meeting Thursday with Ukrainian President Volodymyr Zelenskyy, according to a leadership aide.
The visit comes as the Democratic and Republican Senate leaders lobby for more U.S. funding for Ukraine's defense against Russia's invasion.
However, the idea of providing more U.S. aid has been met with increasing resistance from Capitol Hill Republicans, particularly in the House. Mr. McConnell and his allies have vehemently advocated for additional Ukraine spending, arguing it's in America's best interest to help Mr. Zelenskyy beat back Russia's aggression. 
---
---
Mr. Zelenskyy will meet Friday with President Biden, according to the White House. 
"This will be their third meeting here at the White House, and it certainly comes at a critical time," National Security Adviser Jake Sullivan told reporters last week. "I think he's looking forward to the opportunity not just to see President Biden here at the White House, but also to see congressional leaders from both parties to make the case that the United States has been a great friend and partner to Ukraine throughout this entire brutal war."
Mr. Biden has requested another $13 billion in defense aid and $8 billion for humanitarian support, but it has not been determined how much Congress will be willing to allocate as leaders negotiate a government funding measure that must be passed by the end of the month to avert an Oct. 1 shutdown.  
• Jeff Mordock contributed to this report.


https://www.washingtontimes.com/news/2023/sep/17/ukrainian-president-volodymyr-zelenskyy-meet-senat/?utm_source=RSS_Feed&utm_medium=RSS Ukrainian President Volodymyr Zelenskyy to meet with Senate amid talks on more military aid