New York
Texas Amber Alert: Caylee Sellers missing from Royse City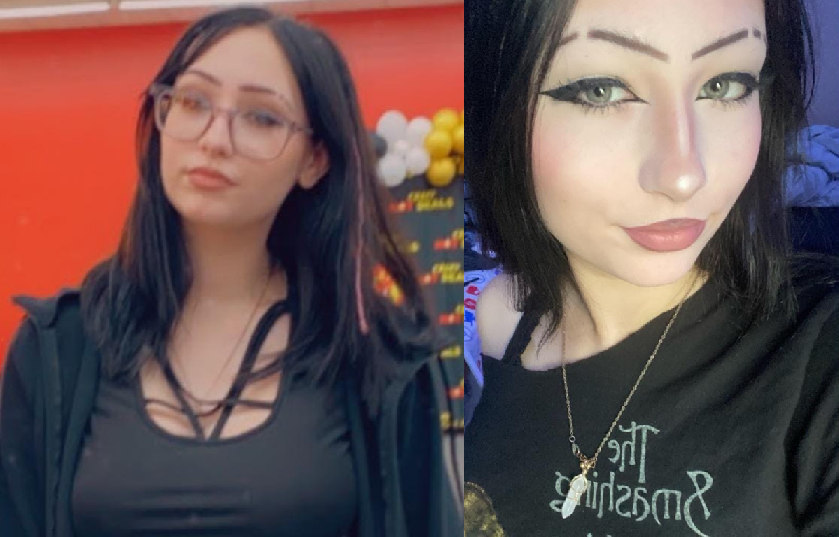 UPDATE: The amber alert has been canceled. Caylee was found safe at a home in Euless.
A Texas Amber Alert has been issued for 16-year-old Caylee Sellers who went missing after visiting a friend's house in Royse City over the weekend, local officials say. Anyone with information is urged to call 911 immediately.
Caylee was expected to sleep at a friend's house in the 300 block of N. Houston Street in Royse City but told the friend at around 5 a.m. on Saturday that her mother had called an Uber and was asking for her to come home. She left at about 5:20 a.m.
"The friend stated Caylee left the residence and may have gotten into a black passenger car with chrome wheels," police said in a statement. "The friend reported that after Caylee left her home that she received text messages from Caylee about the ride home and ultimately received a text message stating she had arrived at her home in Caddo Mills."
Later in the day, at around 4 p.m., Caylee's mother arrived at the friend's home to pick her up, which is when she discovered that Caylee had left overnight.
Caylee's father also found out that her phone's location was no longer being updated and the last known location pointed to a neighborhood in Euless, on the other side of Dallas. The area was searched but nothing was found.
An amber alert was issued on Tuesday after all leads were exhausted.
"The Royse City Police Department has no information that Caylee Sellers was abducted; however, due to the length of time since she was last heard from, there are serious concerns for her safety," the department said in a statement.
Caylee is described as a 16-year-old white female with black hair and green eyes, standing 5 feet 3 inches tall and weighing 110 pounds. She was last seen wearing a white Colorado hoodie and black pants.
Anyone who sees Caylee is urged to call 911 immediately, or call the Royse City Police Department at 972-524-4776 if you have any other information that could help investigators in their search.
This is an amber alert. Please check back or follow @BNONews on Twitter as details become available. If you want to receive breaking news alerts by email, click here to sign up. You can also like us on Facebook by clicking here.


https://bnonews.com/index.php/2023/07/texas-amber-alert-caylee-sellers-missing-from-royse-city/ Texas Amber Alert: Caylee Sellers missing from Royse City