New York
Ted Cruz rips Stanford up for 'trying to train Antifa' after student heckles judge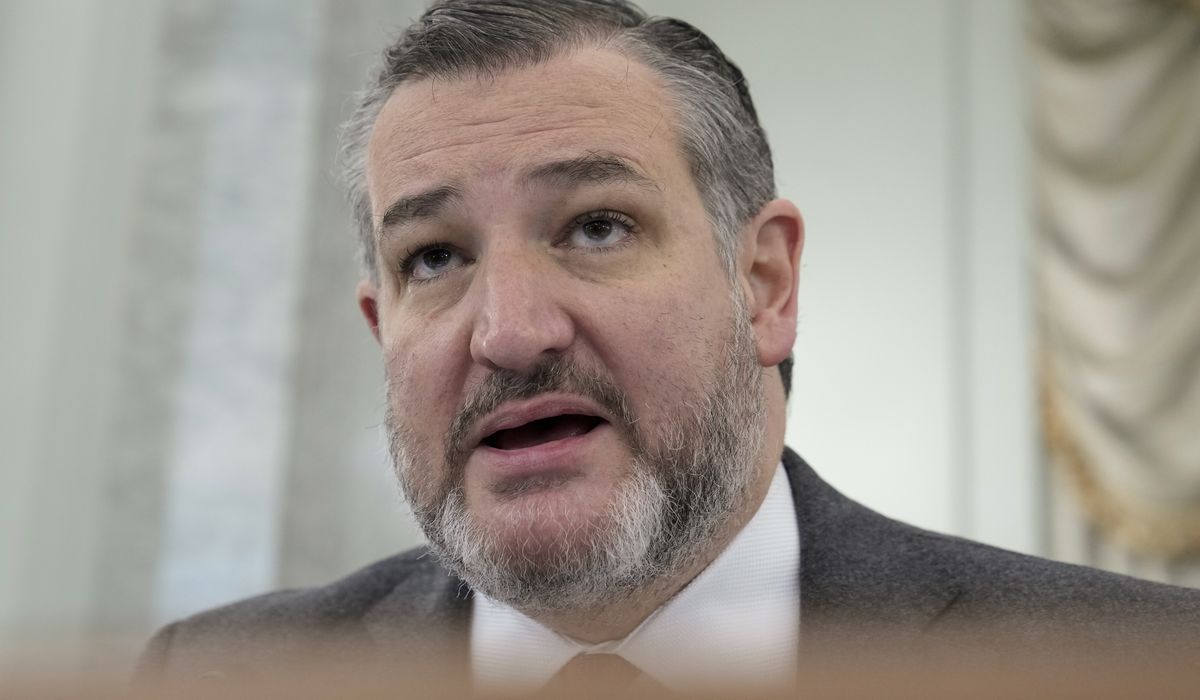 Senator Ted Cruz has accused the Stanford Law School of training "left radicals" and "antifa" after a student mob yelled at a conservative federal judge.
Republicans in Texas say Tyrien Steinbach, dean of diversity at Stanford University, lectured U.S. District Court Judge Kyle Duncan at an event Thursday, warning that a raucous crowd of law students would "go out into the world." I will be an advocate," he said.
"Note she didn't say 'lawyer,'" Cruz said on Monday's podcast The Verdict by Ted Cruz.
"This is Stanford Law School. I am," he said. "They're not trying to train lawyers. Lawyers make arguments before judges."
Cruz, a Harvard Law School graduate, added, "I've never seen a federal judge, left-wing or right-wing, treated that way."
Officials at Stanford University apologized to Duncan on Saturday after he was invited to speak on campus by the Stanford Federalist Society.
Judge calls for administrator intervention, urges Steinbach to take to podium, says he is responsible for confusion, says "your work has caused harm", and she upholds free speech I insisted.
Jennifer Martinez, dean of Stanford University Law School, emailed alumni on Monday, saying she and Stanford University president Mark Tessier Lavigne "reviewed what happened and hoped that this kind of chaos would never happen again." We will work to ensure that protocols are in place to prevent this from happening." "
"The unfolding of the case with Judge Duncan was not consistent with our institutional commitment to free speech," Martinez told the graduates. "Staff who should have enforced university policy did not, but instead intervened in inappropriate ways that were inconsistent with the university's commitment to free speech."
Calls for Steinbach's dismissal erupted on social media after a vulgar booing video went viral. The judge was eventually escorted out of the room by US Marshals.
Stanford FedSoc student prez appears on Tucker. I can't paint a happy picture. pic.twitter.com/VgYtLUTxDZ

— Andy Grewal (@AndyGrewal) March 14, 2023
President Trump's nominee Judge Duncan of the Fifth Circuit Court of Appeals described the brawl as "a staged public disgrace."
In an interview with Substack on Sunday, Judge Duncan told author and journalist Rod Dreher, "For about 20 to 30 minutes (I estimate), I was ruthlessly ridiculed and mobbed every three words. I was yelled at," he said.
"And then Steinbach launched a strangely prepared speech, simultaneously 'welcoming' me to the campus and telling me how horribly hurt I was towards the community," the judge said. "Then she said I should be allowed to speak freely. no thanks."
"This is what happens every day at many of our universities, not just at Stanford," said Tim Rosenberger, president of the Stanford Federalist Society, on Monday.
"I think a lot of us who worked so hard to get to Stanford now feel like suckers," Rosenberger said on Fox News Channel's "Tucker Carlson Tonight." said. "You came here and you went through this and you know there's a mob and a mindset where you're expected."
He said apart from the club's advisors, only one of the law professors reached out to him and showed support. That is Joseph Bankman, the father of his infamous FTX CEO Sam Bankman-Fried.
"One professor, Joe Bankman, sent me an email," Rosenberger said. There were some people from other parts of the campus, but there was no widespread support and we were basically okay with that."
Cruz said left-wing students posted flyers ahead of the speech with the names and pictures of members of the Stanford Federalist Society board of directors, saying they should be "ashamed" and "dripping like a bright red Halloween." With falling letters," he added. "
"This is purposefully targeting those students," Cruz said. "If it happened the other way around, if a conservative presented a list of her nine liberal students with pictures and names and said, 'You should be ashamed,' the law school would punish the student who did it. Even if you don't expel me, I assure you that I will punish you."
He added, "It's amazing to see this happening to the judge."


https://www.washingtontimes.com/news/2023/mar/13/ted-cruz-rips-stanford-trying-train-antifa-after-s/?utm_source=RSS_Feed&utm_medium=RSS Ted Cruz rips Stanford up for 'trying to train Antifa' after student heckles judge