New York
Some 2003 Ram pickup owners urged not to drive after fatal accident with Takata airbag inflator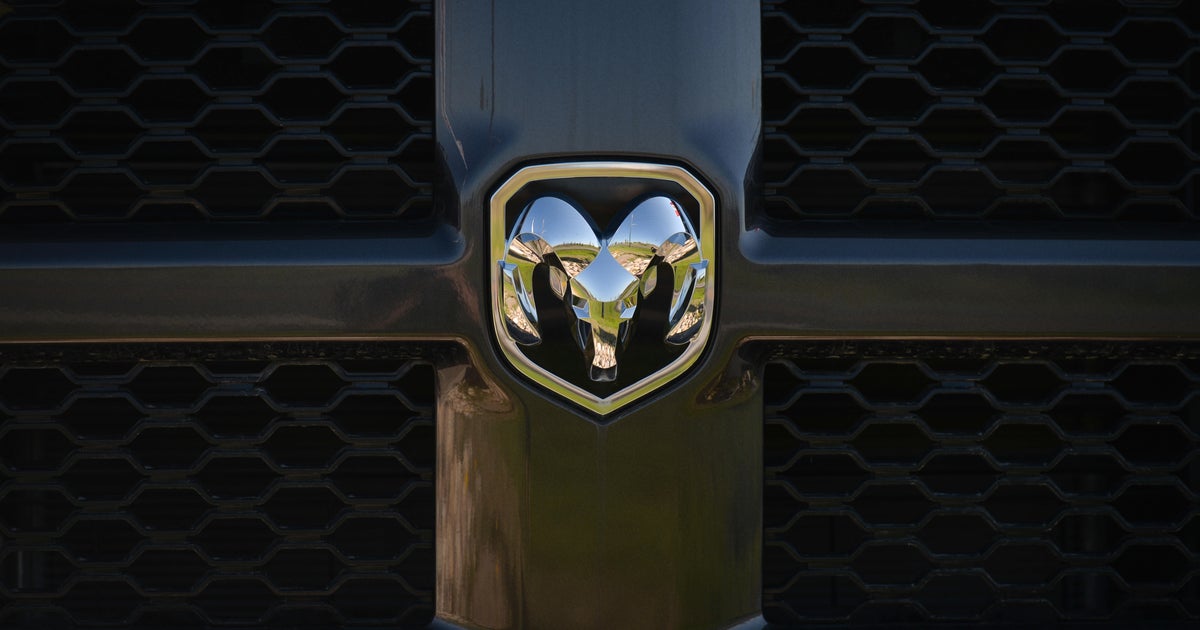 Stellantis and the U.S. government are urging owners of some 2003 Dodge Ram pickup trucks to stop driving them after a Takata airbag inflator exploded and killed a passenger. .
The company says pickup truck owners should contact their dealer or the company to find out if their truck is affected by the 2015 Takata recall. Stellantis insists the truck should not be driven until repairs are completed.
The man died after an airbag inflated in a crash on May 13, the company said. Neither Stellantis nor the U.S. Highway Traffic Safety Administration said where the accident occurred or who the victims were identified. In a statement prepared by Stellantis on Tuesday, the person "died of serious injuries consistent with those observed in past Takata inflator failures."
It was the 26th death in the United States since May 2009 and more than 30 deaths worldwide. NHTSA said it was the first fatality caused by an exploding passenger airbag inflator. The remaining deceased were the drivers.
Takata used ammonium nitrate to create a small explosion to inflate the airbag in the event of a crash. However, exposure to moisture in the air and repeated high temperatures can make chemicals more volatile over time. The explosion may rupture the metal container and scatter sharp fragments into the cabin.
Most of the deaths and about 400 injuries occurred in the United States, but also in Australia and Malaysia.
This potentially dangerous failure led to the largest series of vehicle recalls in U.S. history, involving at least 67 million Takata inflators. The US government says millions have not been refurbished. About 100 million inflators have been recalled worldwide. Japan's Takata Corporation went bankrupt after an airbag explosion.
Stellantis says it will provide free transportation to help people and their vehicles get to and from dealerships.
The company said 29,000 of the recalled pickup trucks are still on the road but have not been repaired. However, NHTSA estimates there are 84,000. The company recalled more than 385,000 trucks in 2015.
"Defective Takata airbag inflators become more dangerous as they age," NHTSA Acting Administrator Ann Carlson said in a statement. "For you and those who love you, replace your airbags now."
The agency said even a minor crash could cause an airbag to explode, killing or seriously injuring a person.
Sterantis, formerly Fiat Chrysler, said May was the fourth fatal accident involving the company's vehicle. Six notices were sent to the owner's house, but no recall repairs were made.
Stellantis told owners of 2005-2010 Chrysler 300 and Dodge Magnum, Charger and Challenger models to stop driving after three other fatalities were reported last year. .
The company said about 233,000 vehicles were left unrepaired and abandoned on the road despite repeated attempts to contact their owners.
NHTSA is urging all vehicle owners to check for recalls of unrepaired Takata airbags. The owner has access to https://www.nhtsa.gov/recalls Enter your 17-digit vehicle identification number.
https://www.cbsnews.com/newyork/news/owners-of-2003-ram-pickups-urged-to-stop-driving-them-after-another-takata-air-bag-inflator-death-4/ Some 2003 Ram pickup owners urged not to drive after fatal accident with Takata airbag inflator