New York
Sites like Airbnb about to feel the pinch of New York City's new law on short-term rentals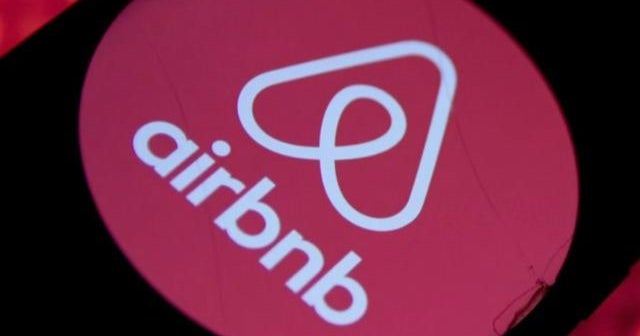 NEW YORK — Starting Tuesday, enforcement of a new law in New York City is expected to cause a big drop in the number of Airbnb rentals.
One expert says it could mean as much as 70% of listings will disappear.
If you search for an Airbnb in the city for next week and most of the results are apartments in New Jersey or boutique hotel stays.
Missing are short term stays, like a bedroom CBS New York saw in Bedford-Stuyvesant, or another one in Sunset Park. That's because starting Tuesday the city will enforce a law that prohibits Airbnb hosts from renting for stays of less than 30 days.
The only way it's allowed is if the host registers with New York City and they have to be present in the home for the duration of the stay.
READ MORE: Judge dismisses Airbnb's lawsuit against New York City's short-term rental law
Alex Thompson said he applied and hasn't heard back.
"Mine was application number like 9500 or something and they have approved like a few hundred at this point," Thompson said. "In the meantime, we're kind of in limbo."
Travel news site Skift said as of Monday, the city only looked at 25% of applications.
"Airbnb is going to lose about 70% of New York City's listings," Skift founding editor Dennis Schaal said.
He said it'll be bad for tourism, adding families will have to rent multiple hotel rooms for the holidays, instead of an Airbnb for a fraction of the price.
FLASHBACK: Airbnb, 3 hosts sue New York City, say registration requirements are intrusive and unfair
For those that decide to stay with a host, Schaal said, "How many times have you wanted to go, ya know, sit on the couch with your host and watch Netflix instead of enjoying some privacy in an affordable place?"
The goal of the legislation was for the city to crack down on illegal hotels and bad actors who deplete the city's housing stock. Public Advocate Jumaane Williams said he's urging the city to target them, instead of New Yorkers operating in good faith to try to make ends meet.
Sunset Park resident Gia Sharp co-founded a coalition of one- and two-family homeowners called RHOAR — Restore Homeowner Autonomy and Rights. She said she needs her space intermittently for family, so she can't rent long term. Nut no one has booked it for the minimum 30 days required by law, either.
"As much as we can saving our money because we rely on short-term rental to help pay our mortgage and our expenses, so it's pretty scary," Sharp said.
Another homeowner, a retired city worker in her 70s, said by phone she'll keep renting and risk getting the $5,000 fine.
"If I decide I want to have people stay for four, five, six days, I don't see what I'm doing wrong. I pay property tax," she said.
Longtime Bed-Stuy resident Wayne Slater said he hopes regulation will make the neighborhood less transient.
"When I came here people bought these houses so they can raise a family and through this we became community," Slater said. "They have agencies that are purchasing the houses and then flipping them."
Airbnb told CBS New York, in part, "It has long been our goal to work with New York City to create sensible home-sharing regulations for our host community. … The city is sending a clear message to millions of potential visitors who will now have fewer accommodation options when they visit New York City: You are not welcome."
CBS New York did reach out to the mayor's office for comment, but did not hear back by our deadline. As for enforcement, Airbnb said the city's electronic system that is supposed to verify registered hosts isn't operational yet. The law will also apply to other short-term rental sites.
https://www.cbsnews.com/newyork/news/sites-like-airbnb-about-to-feel-the-pinch-of-new-york-citys-new-law-on-short-term-rentals/ Sites like Airbnb about to feel the pinch of New York City's new law on short-term rentals