New York
Rockefeller Christmas Tree Owl was released after raising $ 15,000 for her cared sanctuary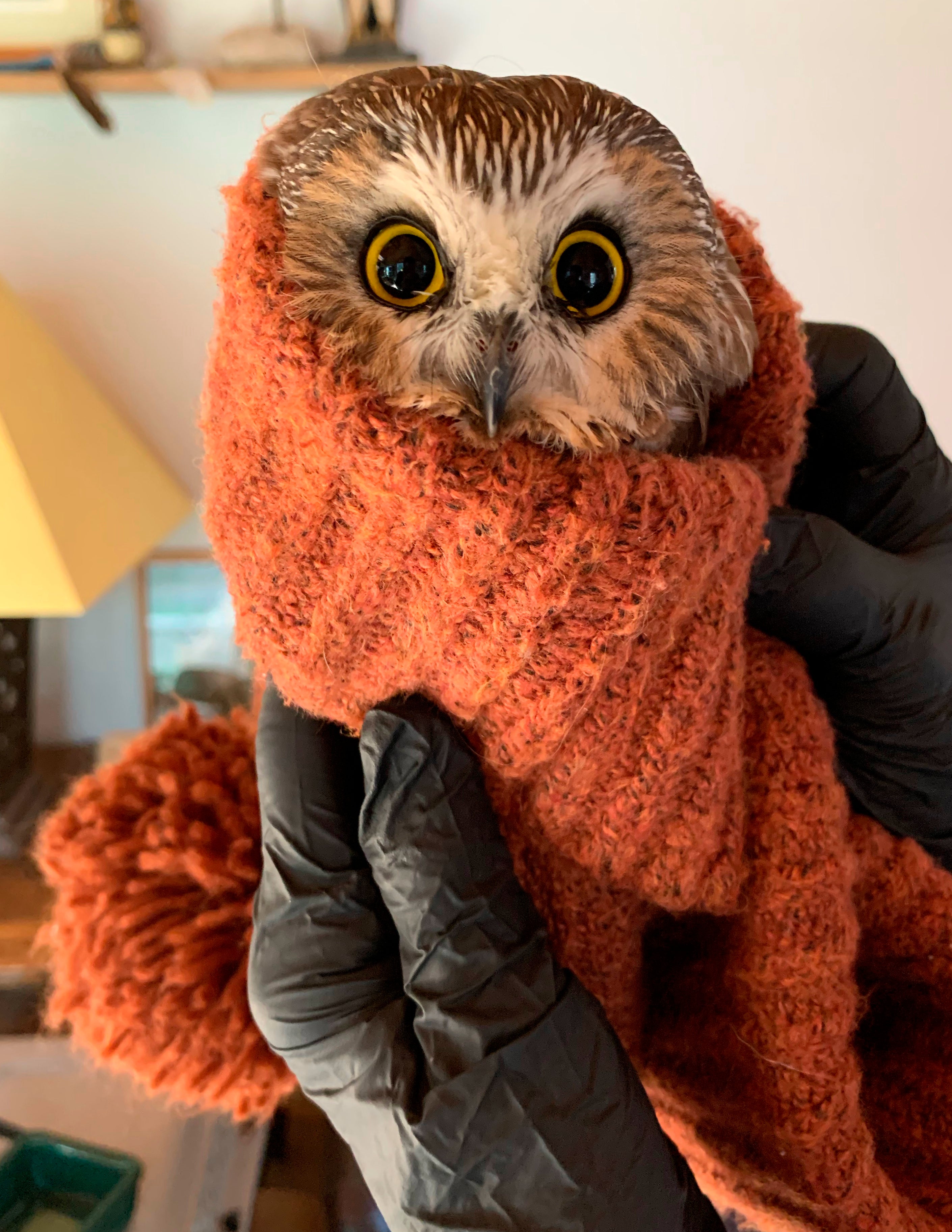 Hidden in the Rockefeller Center Christmas tree, the owl was released into the wild after $ 15,000 (£ 11,202) was raised for a wildlife sanctuary that cared for the creatures.
Rockefeller, or "Rocky," nicknamed the Owl, was released on Tuesday a week after rehabilitation at the Ravensbeard Wildlife Center, about 90 miles north of Rockefeller Plaza in northern New York.
The Wildlife Sanctuary wrote on Facebook, "Rocky's release was successful!" And thanked the people who shared their support throughout the week.
"She is a tough little bird and I am happy that she has returned to her natural habitat," the center added. "Rocky is confident that he will feel your love and support throughout his journey to the South."
Approximately $ 15,000 (£ 11,202) has been donated to Ravens Beard since the Center took care of the creatures. Ravens Beard was forced to relocate five years ago, said center director Ellen Kalish.
"The Ravensbeard Wildlife Center has been a haven for injured and isolated wildlife for over 20 years, but five years ago the center was forced to relocate. Since then, temporary rehab. It was set up as a shelter, "Kalish wrote on the donation page.
Like Rocky, she added, "This year we have accepted more than 150 birds, far beyond our capabilities."
A small owl, initially thought to be a male, traveled about 170 miles to the Norwegian spruce, which was cut about 80 miles southwest of Oneonta's Albany.
She quickly gained a lot of online followers, and fans flocked to Facebook's Ravensbeard Wildlife Center page to post about owls on social media.
Rockefeller Christmas Tree Owl was released after raising $ 15,000 for her cared sanctuary
Source link Rockefeller Christmas Tree Owl was released after raising $ 15,000 for her cared sanctuary