National
Rights group, Afghanistan envoy wants more investigation of war crimes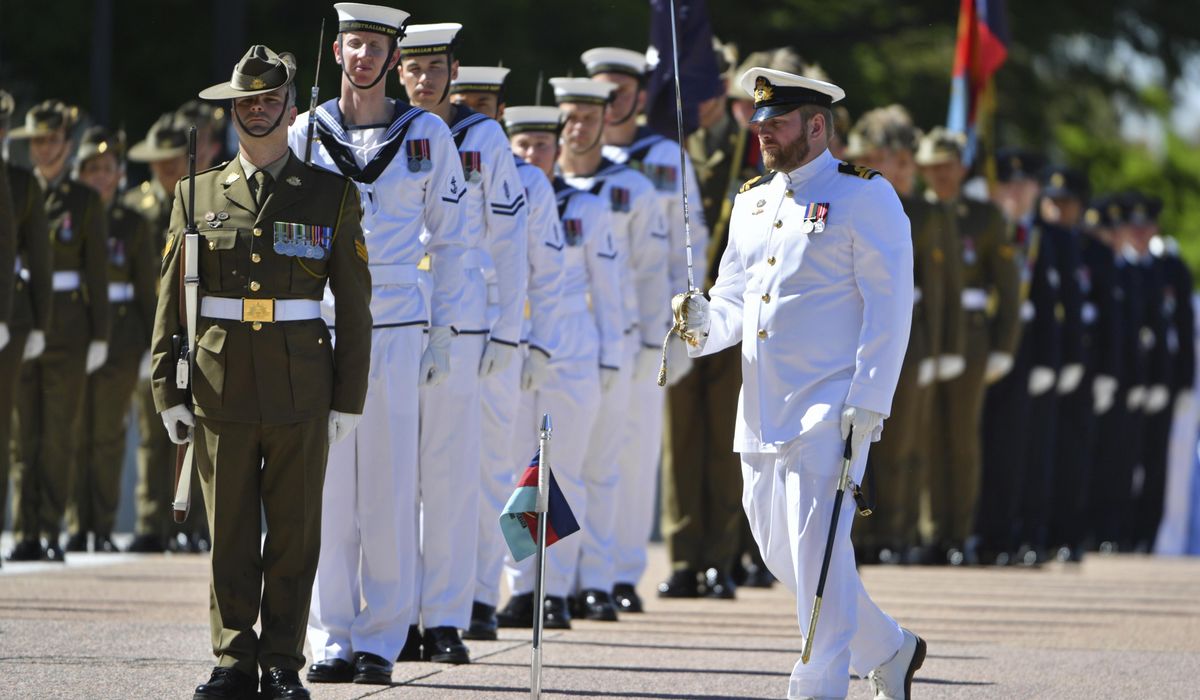 Islamabad (AP)-Thursday's major international human rights groups and Afghan envoys follow Australia's example to countries where the military has served as part of a US-led coalition in Afghanistan (including the United States and the United Kingdom). In the 19-year war that prompted soldiers to investigate their behavior.
The appeal was filed after Australia was announced early on the day of a shocking report alleging the illegal killing of elite Australian troops in Afghanistan.
The report, the result of a four-year investigation, found evidence that some of Australia's elite troops had collectively killed 39 Afghan prisoners, farmers and civilians. Some of the most common crimes in 2012 and 2013, starting in 2009, can rise to the level of war crimes.
A particularly annoying practice described in the report was the so-called "bloody", which prompted new soldiers to the battlefield to kill Afghans for the first "murder." He also claims that items such as guns and cell phones have been placed on the murdered victims, claiming he is a rebel.
"It's important to understand that it's not just Australia's elite special forces that have committed these atrocities," said Patricia Gossmann, a senior researcher at Human Rights Watch in Afghanistan.
"Their soldiers even say it's widely known that British and US special forces have committed similar crimes," she said. "It essentially treated the Afghans living in these disputed areas as if they were all dangerous criminals, or even children, or just non-humans. It was part of the culture of illness. "
Almost at the same time that some of Australia's crimes took place, Gossman said, "U.S. special forces were allegedly involved in the disappearances, murders and torture of Afghan civilians in the Nerku district of Wardak. Said there was. From 2012 to 2013. "
Former Afghan government adviser Trek Farhadi said the Australian government needs courage to publicly admit the suspect's crimes, but "from an Afghan point of view, relief and compensation are important." It was.
"Australia must follow up on the victims," ​​he said.
Farhadi claimed that shortly after the Taliban was overthrown by the US-led coalition in 2001, US-led coalition abuse began to be reported to Afghan leaders.
But at the time, "Afghan leaders were too worried to confront the coalition government," he added.
However, a few years later, then-President Hamid Karzai of Afghanistan began to complain violently about night attacks by international troops and reports of illegal detention and abuse by Allied and Afghan troops. He called for an immediate stop, but Karzai said he was "immediately scolded by the United States and the Union as a non-team player."
Earlier this year, judges in the International Criminal Court approved an extensive investigation into war crimes and crimes against humanity allegedly committed by Afghan government forces, Tulliburn, the United States, and US foreign intelligence agencies. Washington, which has long denied court jurisdiction and refused to cooperate with it, condemned the decision.
The investigation was approved after the ICC received a staggering 1.7 million statements in 2018, including a statement from the entire village of Afghanistan. The atrocities claim to have been committed by Talban, Islamic State groups, Afghan government forces and US troops. The statement made thousands of claims.
ICC prosecutor Fatubensuda has promised to carry out an independent and impartial investigation, but so far it has rarely been done. The current government of Afghan President Ashraf Ghani has stated that he will not allow investigations into the actions of Afghan troops, denying that they were involved in war crimes.
Nonetheless, Gani's special envoy on human rights and international affairs, Sima Samar, told The Associated Press Thursday that an investigation similar to that of Australia should be conducted by all governments that have deployed troops in Afghanistan.
"It's very sad to know that this kind of crime happened in Afghanistan," Samar said. "I hope (Australia's report) encourages others to do the same. Not only do they publish their reports, but they also commit fraud in Afghanistan by their troops. And admit crime. "
Human Rights Watch's Gossman said the Australian report was an "important step", "despite the Afghan government's efforts to postpone and the U.S.'s efforts to bully the court, the ICC's investigation Reminds everyone that it's pending. "
"Details revealed in the Australian report emphasize how important the ICC investigation is if countries involved in serious abuse do not hold their troops accountable." She said.
Copyright © 2020 The Washington Times, LLC.


Rights group, Afghanistan envoy wants more investigation of war crimes
Source link Rights group, Afghanistan envoy wants more investigation of war crimes