New York
Players Performing Comedy | News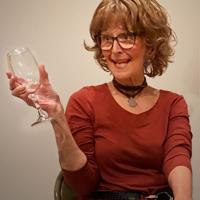 Worcester — For its 48th year, the Catskills Community Players present Luigi Giannuzzi's comedy "Exhibit This!" November 4th and 5th at 7:30pm, November 5th and 6th at 7:30pm, Saturday and Sunday at 2pm at his Wieting Theater at 168 Main St., Worcester will be
Named New York Magazine's No. 1 pick, the comedy features 13 comedy shorts and monologues based on exhibits at the Metropolitan Museum of Art in New York City, according to a media release.
The cast includes Ben Friedel, Diane Stammel, Mark Murphy, Diana Friedel, Carol Dean, Maria Johnson, Gary Koutnick, Ben McGill, Becky Mader Chen, Charlie Lyman, Caitlin・Includes Liberati, Christine Giuliano, Lee Latimer, Abby Koutnick, Andy Pulitzer. Cass Ross, Lisa Sidori, Rosemary Summers, Kathy Varady.
Directed by Nancy Bondurant Couch, 'Exhibit This' is co-produced by Diana Friedel, Lisa Sidri and J Lentner.
This set was designed and built by Charlie Lyman.
Homemade snacks are served during intermission for the Worcester Women's Club.
Tickets are $20 for general admission, $15 for seniors or students, https://tinyurl.com/3htyfmv5 Or at the door.
visit catkillplayers.org Also www.facebook.com/catskill See Community Player for more information.
https://www.thedailystar.com/news/players-to-perform-comedy/article_ba8c24ca-562a-11ed-8741-df9f4068150a.html Players Performing Comedy | News