New York
Our deadly street: separate clashes in Brooklyn and Manhattan kill three people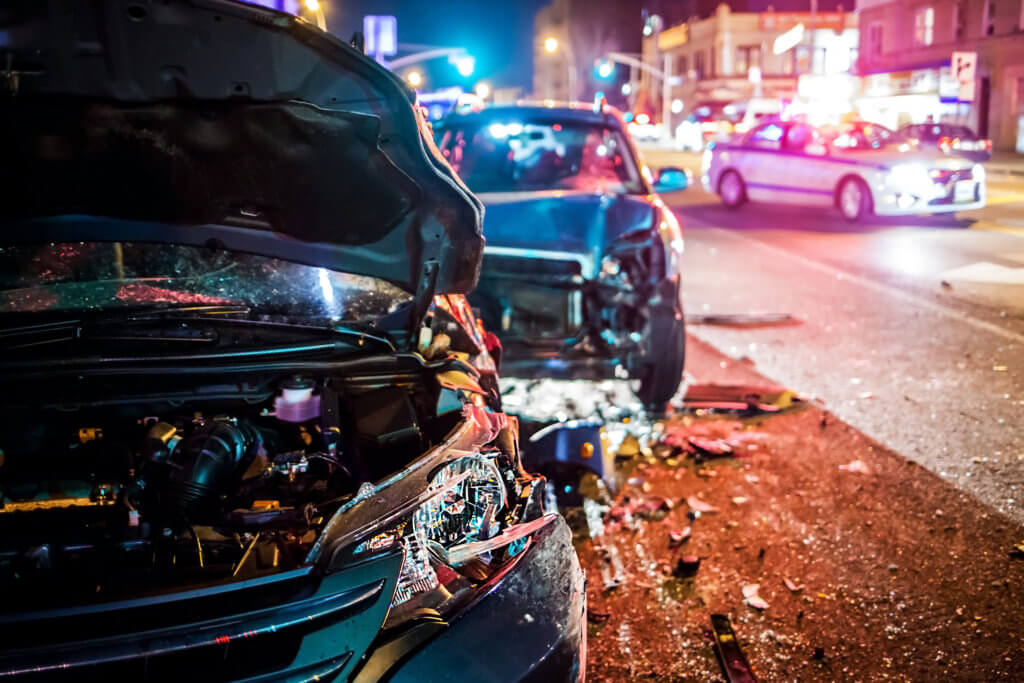 Sign up for the COVID-19 Newsletter to get the latest coronavirus news throughout New York City.
The city is addressing a dramatic increase in street deaths this year, with three more dead in separate clashes on the streets of Brooklyn and Manhattan from Tuesday afternoon to Wednesday morning. Added.
One of the incidents involved a 69-year-old woman who was fatally hit by a driver at the corner of East 12th Street and Avenue M in Brooklyn's Midwood section around 5:24 pm on November 24. was doing. Drivers with multiple traffic violations.
Law enforcement agencies are saddened that the victim, Bella Wolman, lived just a few steps away from the intersection. Wolman was walking north on Avenue M on a marked pedestrian crossing as Gittie Klein, 65, on East 27th Street in Midwood approached the inside of her black 2020 Mercedes-Benz S-450 sedan. I did.
Police said Klein was driving a westbound vehicle on Avenue M and attempted a U-turn when he struck Wolman on a marked pedestrian crossing. Klein stopped the vehicle and stayed at the scene after the collision.
District 70 and EMS unit officers responded to the incident. Upon arriving at the scene, the EMS unit found Wolman lying on the street with serious physical trauma.
Emergency personnel rushed her to the Maimonides Medical Center, where she was sentenced to death.
After the cross-examination, Klein was booked on suspicion of not succumbing to pedestrians, violating the red light, not paying close attention, and making an illegal U-turn.
A 40-year-old man died after a motorcycle he operated crashed in an SUV along FDR Drive in Midtown late Tuesday night.
Officials said a fatal collision occurred at 11:01 pm on November 24, along the southbound lane of FDR Drive near East 36th Street.
According to investigators, the victim was riding a Harley-Davidson motorcycle in the left lane when attacked by a 25-year-old woman holding the steering wheel of the 2020 Honda HR-V.
Police said the man was injured from his motorcycle to the paved road as a result of the collision. The woman also hit the median and lost control of the capsized SUV.
NYPD Highway Patrol and District 17 police officers responded to the crash with the EMS unit. Emergency personnel rushed both victims to the nearby Bellevue Hospital. The woman was listed in a stable condition, but the man was declared dead.
Police hid his identity while waiting for notification to his family. No charges have been filed at this time as the investigation is ongoing.
Finally, early Wednesday morning in Williamsburg, Brooklyn, a clearly unusual collision caused by a flat tire caused a collision of three vehicles, killing a man.
Police officers said the incident took place along Grand Street near Manhattan Avenue around 1:10 am on November 25th.
A 30-year-old man was driving west along Grand Street in a white BMW X7 SUV when the right rear tire suddenly blew off, according to law enforcement sources.
According to police, the explosion caused the driver to lose control of the SUV and head towards an oncoming vehicle. I bumped head-on into a black Honda Odyssey driven by Alexander Uroa Tribio, 26. Later, in a collision, Tribio's vehicle took care of a nearby tree.
According to officials, the uncontrollable SUV eventually shut down after colliding with a third vehicle, a red Honda Element driven by a 34-year-old man.
Officers from District 90 and the EMS unit rushed to the scene. Tribio, who lived on Montrose Avenue in East Williamsburg, was unconscious, unresponsive, and seriously traumatized in the Honda Odyssey. An ambulance rushed him to Woodhal Hospital, where he was sentenced to death.
A BMW driver and his 30-year-old passenger were treated for minor injuries at Bellevue Hospital. The Honda Element driver refused on-site treatment.
I have not been charged in this case.
All three cases are being investigated by the NYPD Collision Investigation Team.
Our deadly street: separate clashes in Brooklyn and Manhattan kill three people
Source link Our deadly street: separate clashes in Brooklyn and Manhattan kill three people