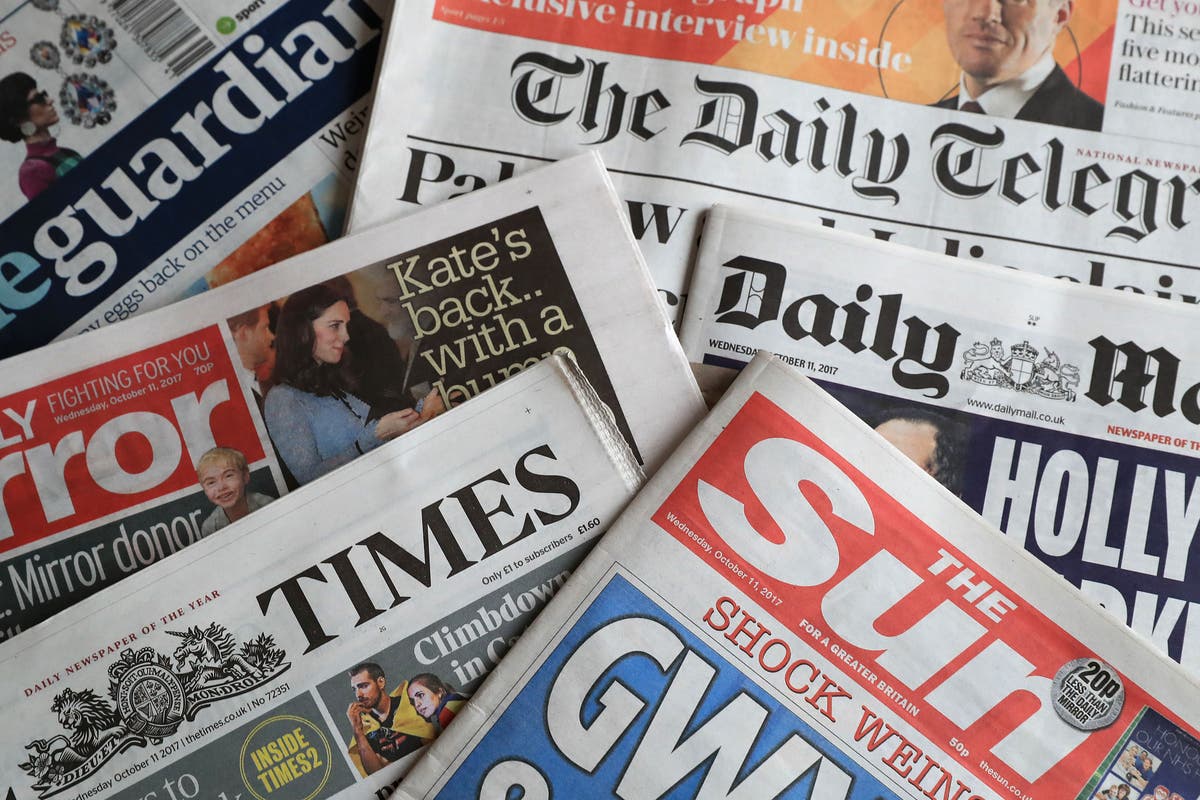 The long-running saga of former US presidents donald trump and brexit Dominating the front page of Saturday's newspaper.
both Times and FT Weekend Focusing on prosecutors' indictment of Mr Trump, The Times said it would refuse to indict him.
of daily star Back in the film's archives, it said the former president had a temper tantrum over the accusations, naming him a "very unusual suspect."
Trump's successor as President of the United States Joe Bidenwill be in front of daily telegraph He reports that he will not attend the king's coronation.
of daily mail We turn our attention to trade agreements with the Indo-Pacific bloc that allow access to a much larger market than the EU.
and the daily express I focus prime minister Rishi Snak's reaction to the deal calls it "the reason he voted for Brexit".
of daily mirror It focuses on the reaction to the death of Paul O'Grady and the surge in donations to the $100,000 for the dog and cat home in Battersea featured on his TV show "For The Love Of Dogs."
Labor leader Sir Kiel Sturmer appears on the cover Guardianaccused the government of turning Britain's waterways into "open sewers".
TV chef Gino Dacampo is pictured on the front SunThe star says he was warned by police after being caught with cannabis when he flew to England.
and Independent continues its campaign to prevent the 'indefensible' deportation of Afghan pilots from the UK.
https://www.independent.co.uk/news/uk/donald-trump-joe-biden-prime-minister-the-sun-brexit-b2312167.html Newspaper content – ​​April 1