New York
New Jersey pizzeria uses robot chefs to make nearly 4,000 pies a week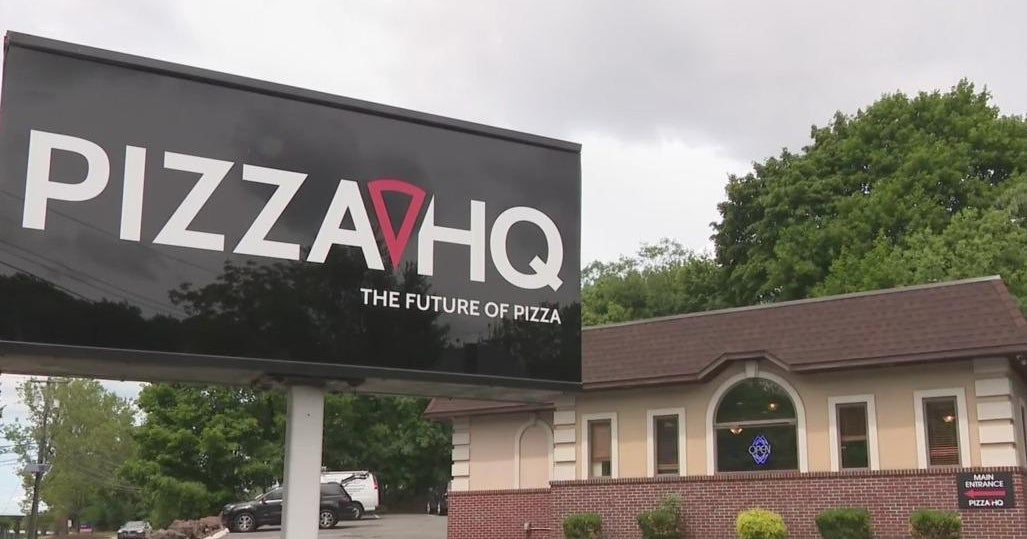 WOODLAND PARK, N.J. (CBS) — Your next pizza may have been made by a robot. A pizzeria in New Jersey is already automating its assembly line and making pies faster than ever before.
pizza headquarters The Woodland Park, N.J., company uses robotic chefs to make about 4,000 pies a week.
They still have about 20 human employees.
Their main business is schools and large events, so automation allows them to keep their pies consistent without compromising taste.
More and more restaurants are using robots. White Castle is testing robots that move fryers, and McDonald's has built a test restaurant in Texas where drive-thru customers receive their orders from a conveyor system.
Thank you for reading CBS News.
Create a free account or log in
For even more features.
https://www.cbsnews.com/newyork/news/pizza-hq-robot-chefs-woodland-park-new-jersey/ New Jersey pizzeria uses robot chefs to make nearly 4,000 pies a week