New York
Neighbors, street vendors at odds over the future of Corona Plaza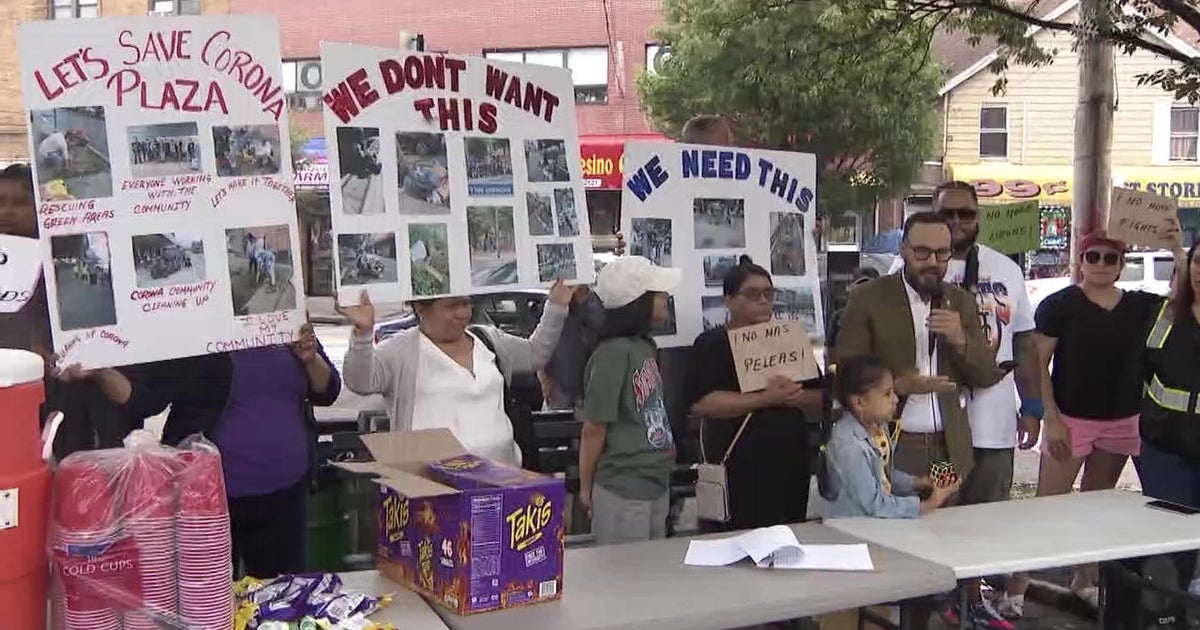 NEW YORK — Street vendors in Corona Plaza have been fighting to return ever since the city shut them down last month. However, families and business owners in the area are saying not so fast.
Many are claiming the vendors are causing major health and safety issues in their community.
Dueling rallies were held in Queens on Monday over the future of the plaza.
As neighbors pleaded for stricter enforcement, vendors a block away pushed for leniency.
"We deserve clean streets. We deserve safe streets," City Councilman Francisco Moya said.
"Folks have been out of work for the past 12 days," said Carina Kaufman-Gutierrez of the Street Vendor Project.
READ MORE: Vendors concerned over just how much longer they'll be allowed to operate in Corona Plaza
Neighbors say for years illegal vendors have been skirting hygiene laws, intimidating legitimate businesses, and fueling crime. Many were relieved the city's Sanitation Department started cracking down last month, removing 81 unlicensed vendors. They hope it continues.
"When we go shopping or something you can't even cross the sidewalk. They are blocking the sidewalk," Angelica Ramirez said.
"My 14-year-old is going to high school. She comes outside and says, 'Mom, there are so many prostitutes,' broad daylight, men catcalling," Massiel Lugo added.
READ MORE: Queens street vendors say they're being unfairly targeted by city
Vendors say they're trying to work with the community, installing trash cans to help clean up the street. But they say the process of getting a permit is out of their hands.
"There's a cap on the number of permits and licenses available to street vendors that makes it nearly impossible for anyone to get a permit or license," Kaufman-Gutierrez said.
"Look, I don't think that what you're seeing in Corona Plaza is trying," Moya said.
The councilman said he proposed a variety of solutions, from opening more kiosks to a vendor-free zone, but has been rebuked.
Both sides are hoping more city agencies will get involved now to broker a long-term plan.  
https://www.cbsnews.com/newyork/news/neighbors-street-vendors-battle-of-the-future-of-corona-plaza/ Neighbors, street vendors at odds over the future of Corona Plaza