New York
National Park Service evicts 94-year-old artist from Cape Cod cabin where he lived for 77 years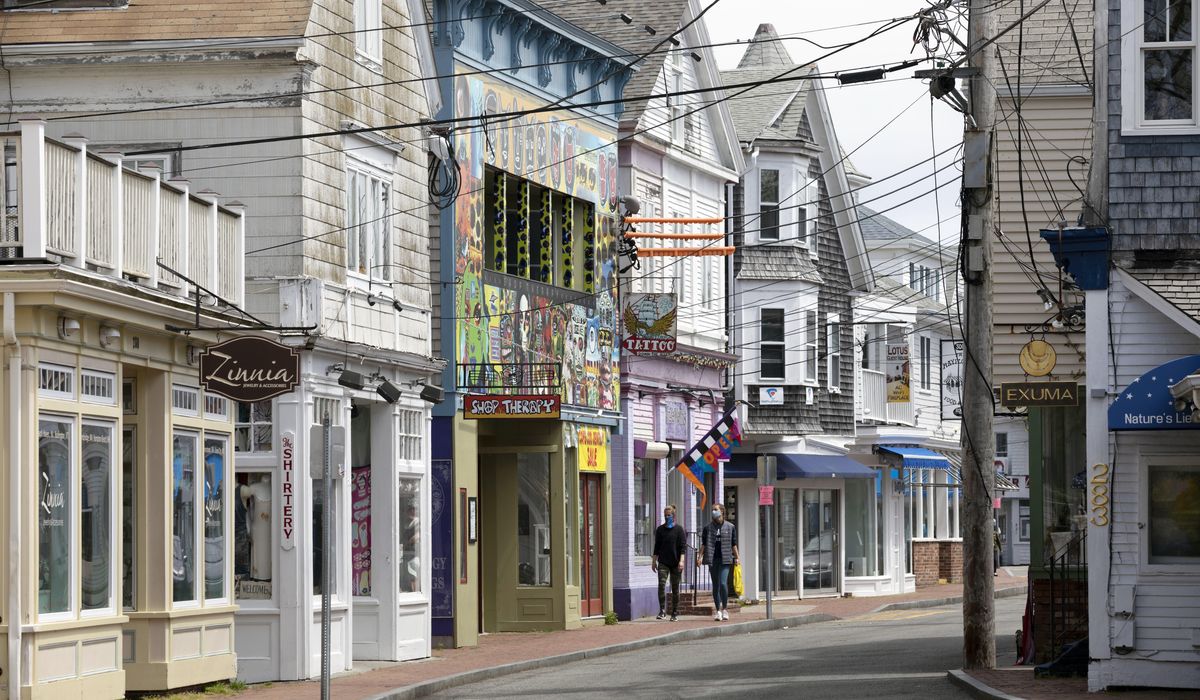 Group of 9 beachfront dune hut owners ProvincetownMassachusetts protests National Park Service The plan is to proceed with a 10-year lease to a new owner.
The hut was requisitioned on a prominent estate in the 1960s, after which residents were given long-term and annual leases.
To stabilize the situation, NPS wants to rent out the barracks on a ten-year basis, and offers tours of the buildings, some of which still have resident belongings. Current occupants must move out.
---
---
Among those affected is Salvatore del Deo, a 94-year-old artist who has lived for 77 years in a dune hut given to him by a friend. Del Deo began helping with the first renovation of the hut in 1946 for the original owner, Jeanne Chenel. Jeanne Chenel then bequeathed the building to Del Deo and his wife.
in the eyes of the people National Park ServiceBut the rightful heir to the hut's lifetime lease was not Mr. Del Deo, but Mr. Schnell's daughter Adrian. Young Schnell died in 2016, and Del Deo continued to pay taxes on the property. National Park Service I didn't know of her death until recently.
When they found out, they locked Mr. Del Deo out of the hut he had been using for over 70 years. Schnell's surviving daughter hopes Del Deo and her family will continue to manage the cabin. NPS Gave them to pick up their belongings and hand over the keys by Tuesday.
"We are not even allowed to bid." [on the shack] right now. I don't know when and under what conditions it will be possible. We are not their enemies. But we are treated like their enemies. And I hope they don't treat us like that," Del Deo's son, Romolo Del Deo, told The Boston Globe.
Del Deo and his family released a statement on Instagram, arguing that removing the shack would preserve the visual beauty of the coastline while destroying the culture that has been built there. He didn't lose his defiant attitude.
"We are so committed to the Cape Cod National Seashore. Structures may survive, but cultures will be destroyed," Del Deo wrote.
Particularly irritating to the Del Deo family is the fact that Mr. Del Deo's late wife, Josephine, Provincetown Transfer the land on which the hut is located to Cape Cod National Seashore. The government of the time was seen as a lesser evil.
"They saw the park as the only solution to the overwhelming number of people and investors who came on the weekends. The park would maintain the purity of the backshore, so the negative impact would be less." Del Deo told WBZ-TV.
Del Deo told the Provincetown Independent newspaper: NPS The eviction notice "is a betrayal of the goodwill we all ultimately accepted for the park."


https://www.washingtontimes.com/news/2023/jun/23/national-park-service-evicting-94-year-old-artist-/?utm_source=RSS_Feed&utm_medium=RSS National Park Service evicts 94-year-old artist from Cape Cod cabin where he lived for 77 years