New York
National Archives Agree to Settle Censorship Lawsuit with March for Life, Tour and Apology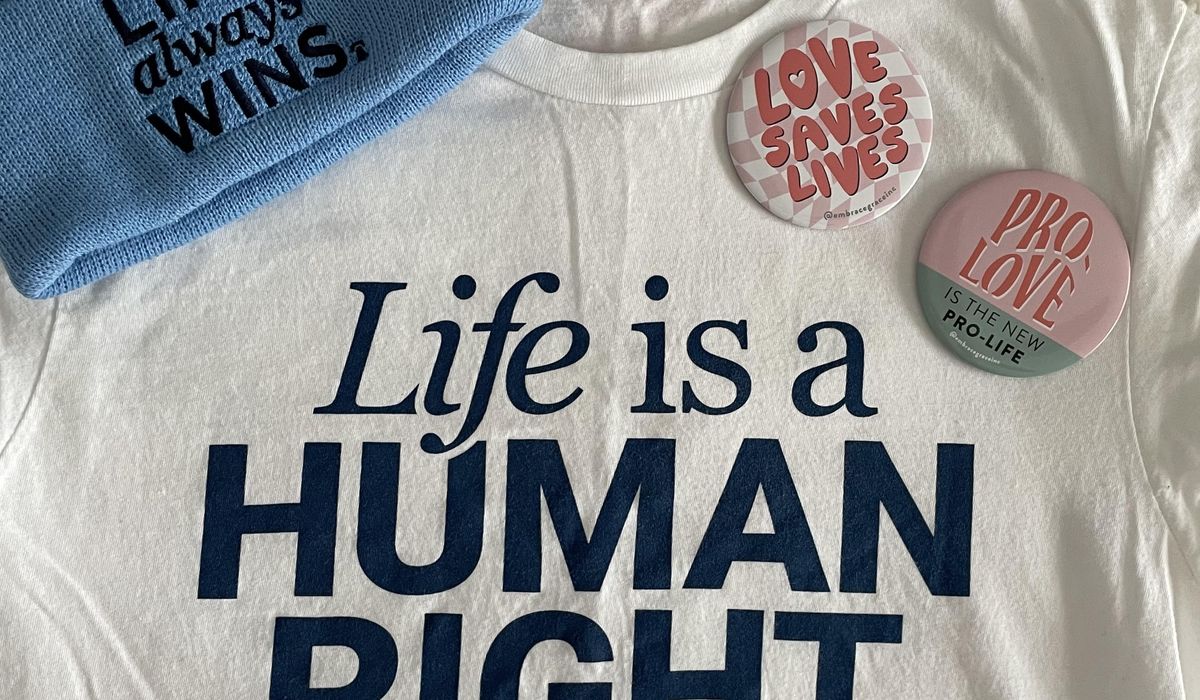 The National Archives and Records Administration agreed to settle a lawsuit filed by pro-life advocates, offered them a private tour, and apologized directly for censoring anti-abortion messages on their clothing. bottom.
Proposed Consent Form submitted Tuesday in federal court comes a week after four March for Life participants were sued. say it They were told to remove or cover their Prolife T-shirts, sweatshirts, buttons and hats during a visit to the National Archives on January 20.
The National Archives also claimed in its consent order to allow visitors to wear clothing that "shows language of protest, including political and religious speech," and to remind security guards of its policy. .
A joint motion to approve and enter the proposed consent order is now before U.S. District Judge Timothy J. Kelly, the Trump appointee to oversee the case.
"The proposed consent order is the product of good faith and arm's length negotiations," the petition states. "The parties considered the risks of litigation, the benefits to both parties of a protracted litigation, and the public interest in avoiding those risks. It includes sending a message of NARA's intention and commitment to uphold the rights above."
The National Archives issued official documents apology To pro-life visitors Friday, two days after the American Center for Law and Justice filed a lawsuit in the U.S. District Court for the District of Columbia.
"Earlier this week, a lawsuit was filed against the National Archives and Records Administration (NARA) to prevent several people from visiting our museum in Washington, D.C. on the morning of January 20, 2023, the day of the March for Life. A visitor to NARA said in a statement Friday that NARA security guards had "undressed or covered up for their pro-life messages."
"As home to the original Constitution and Bill of Rights, which guarantee freedom of speech and religious rights, we sincerely apologize for this incident," the statement said.
The proposed Consent Agreement has been reached with three plaintiffs. Her Wendilee Walpole Lassiter, a student at Liberty University Law School in Lynchburg, Virginia, and Tamara R., who was part of the Catholic High School group, and her teenage daughter LR. school in Michigan.
A fourth plaintiff, Terrie Kallal of Illinois, who visited the National Archives and Museum with her unnamed granddaughter, was not mentioned in the motion.
The agency will provide Mr. Lassiter "a private tour of the National Archives on February 17, 2023, and NARA staff will make a personal apology to Mr. Lassiter on that tour," the proposed agreement said. Stated.
Tamara R. and her daughter LR will also receive a tour and an apology "on a mutually agreed date and time."
The Smithsonian also issued an apology last week after being sued by a group of Catholic students and chaperones in Greenville, South Carolina, during a visit to the National Air and Space Museum on Jan. 20. Leave.
This lawsuit was also filed by the ACLJ. Both complaints allege violations of the First and Fifth Amendments and the Restoration of Religious Freedom Act.
The 50th March for Life was held on January 20th. This was the first march since the Supreme Court handed down his June 24 Dobbs v. Jackson ruling, overturning Roe v. Wade and returning abortion decision-making to the states.


https://www.washingtontimes.com/news/2023/feb/15/national-archives-march-lifers-agree-settle-censor/?utm_source=RSS_Feed&utm_medium=RSS National Archives Agree to Settle Censorship Lawsuit with March for Life, Tour and Apology