New York
Multiplayer Raises $3M for its Collaborative Development Platform for Distributed Software – AlleyWatch
Collaborative development environment (CDE) was first coined in 2002 to describe a space where the needs of entire software teams that are frequently dispersed could be handled, marking an evolution from tools focused on integrated development environments where the needs of individual developers were paramount. Fueled by cloud connectivity, more and more aspects of the development process can be handled across dispersed environments without creating siloes while maintaining integrity in the process, and while remaining flexible to integrate the many external services implementations that are found in modern software.  Multiplayer is a development collaboration platform built by developers specifically to address the needs of teams that work on distributed software. The platform provides at its core provides a visualization of architecture at a holistic level in real-time that services a system dashboard that enables collaboration, conveys design intent, version control and branching, and serves as a repository where all actions are recorded.  Previously these critical functions would need to be done individually and across disparate tools, often creating a bottleneck.  Multiplayer also has integrated AI to automate aspects of documentation, service integrations, chat functionality for knowledge and analytics, and design, ensuring that development teams are able to create robust distributed environments without sacrificing any steps normally found in the development process.  The company, founded earlier this year, plans to launch its beta in the fall to allow more and more teams to build sophisticated software faster.
AlleyWatch caught up with Multiplayer CEO and Cofounder Steph Johnson to learn more about the business, the company's strategic plans, recent round of funding, and much, much more…
Who were your investors and how much did you raise?
The $3M seed round was led by Bowery Capital with participation from Okapi Venture Capital, Mitch Wainer, cofounder of DigitalOcean, and Edith Harbaugh, founder of LaunchDarkly.
Tell us about the product or service that Multiplayer offers.
Multiplayer is a collaborative tool for teams that work on distributed software. Built by developers to fill a gap in the market, Multiplayer makes it easier for teams to work on the complicated and multi-layered system architecture that underpins a company's operations. Until now, development teams have relied on outdated or makeshift solutions to collaborate on backend software design, such as physical whiteboards or poor diagramming tools. Multiplayer enables teams to visualize their system architecture holistically and in its component parts with software that's specifically built for this purpose.
Multiplayer does a number of things:
Visualizes system architecture at the highest level and enables detailed views of specific features and changes in real-time.
Communicates design intent by pulling together multiple document types (i.e. platform diagrams, APIs, sketches, rich-text docs, source code) for a feature
Enables formal design reviews and allows for feedback from all parties (team leads, developers, QA, CTOs, DevOps, etc.) before moving to implementation.
Facilitates real time team collaboration among distributed teams (akin to Figma but for the backend).
Uses AI to generate everything teams need for distributed software

, including: system architectures, APIs, service implementations, Infrastructure as Code (IaC), documentation and more.
What inspired the start of Multiplayer?
Cofounder/CTO Tom Johnson, a long-time developer, saw a gap in the marketplace. Developers of complex distributed software systems have been using old-fashioned solutions like whiteboards and makeshift diagramming tools to visualize complicated and multi-layered systems. They needed something specifically for the backend akin to the popular frontend platform Figma.
How is Multiplayer different?
It's different because there is no tool out there that brings all the elements of backend software development together in one platform so teams can not only visualize their system, but also work on it collaboratively and communicate about it.
That's why developers are resorting to outdated solutions like whiteboards and makeshift diagramming tools.
What market does Multiplayer target and how big is it?
We know there are about 28M software developers in the world and they – and their teams – are all candidates to use the product. We will be pricing per user per month and other roles such as Q/A, DevOps and Product Managers are all potential users as well so we know the addressable market is huge.
What's your business model?
It's a SaaS software platform.
How are you preparing for a potential economic slowdown?
Using Multiplayer saves companies money by streamlining the development process so they can get products to market more quickly. And, it helps them retain IP during team changes or attrition. When a developer leaves a company, they won't lose the architecture knowledge that was only in their head.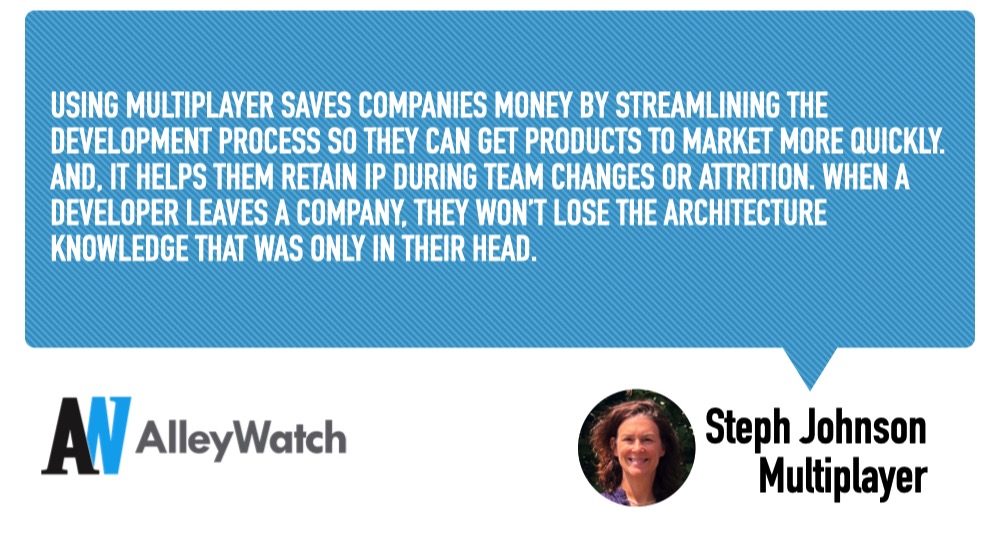 What was the funding process like?
We recognized a gap in the market and bootstrapped the company while we completed the initial design. We began fundraising conversations when we felt the timing was right and have been working on the first version of the product since January.
What are the biggest challenges that you faced while raising capital?
There were a number of negative macroeconomic factors during the process but we found it just made VCs more scrupulous with their choices. We went through a lot of due diligence and some extensive background research while we were being vetted for investment.
What factors about your business led your investors to write the check?
Our background as founders was appealing. We've both been working with developers for a long time and have complementary areas of expertise. The combination of Tech and GTM was particularly interesting to our VCs.
What are the milestones you plan to achieve in the next six months?
Several design partners are using the product now and our waitlist to sign up for the beta is open. We'll be bringing on more users over the Summer and will open it up to the public in the Fall.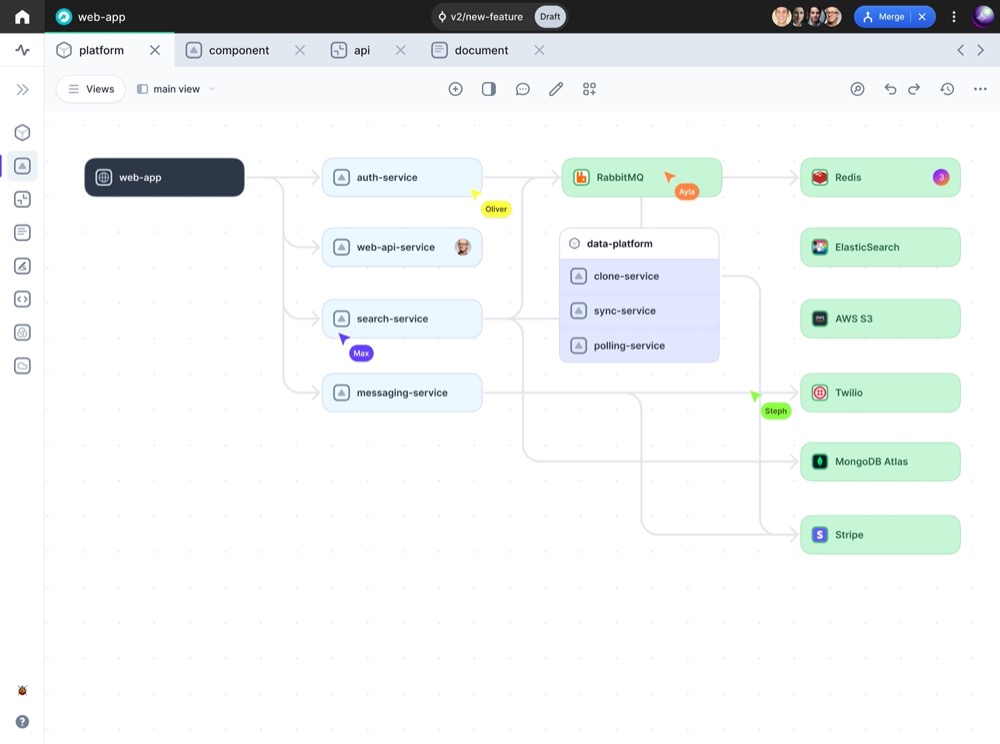 What advice can you offer companies in New York that do not have a fresh injection of capital in the bank?
Make tough choices with the money that you do have. You can't do everything you want so be smart about what you need to do vs. what you'd like to do. And, know that a check can come from anywhere, so have all the conversations you possibly can.
Where do you see the company going now over the near term?
Our first product helps teams visualize, collaborate and communicate about their backend software platform.  We envision developers using it day to day and team members trying it out because of the value it provides.  Our next version will start taking real work off their plates – generating scripts, boilerplate code and all of the other grunt work that takes time away from the fun parts of building great products.
What's your favorite summer destination in and around the city?
We love the North Fork of Long Island, specifically Southold, which has a very chill vibe with a lot of great food, wineries, and beautiful beaches.
---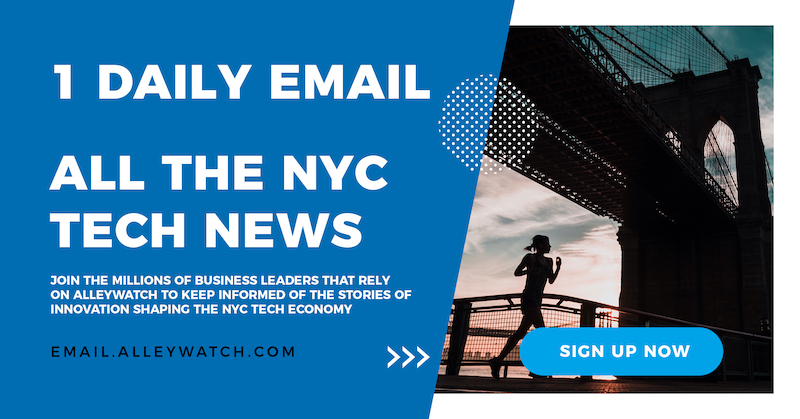 You are seconds away from signing up for the hottest list in Tech!
---
https://www.alleywatch.com/2023/08/multiplayer-collaboration-platform-distributed-software-visual-backend-architecture-steph-johnson/ Multiplayer Raises $3M for its Collaborative Development Platform for Distributed Software – AlleyWatch