New York
Mixlab Raises Another $10M for its Pet Pharmacy Delivery Service – AlleyWatch
It's estimated that there are over 383M companion animals or pets in the United States. Factors like advances in healthcare for pets and a concentrated focus on pet wellness are ensuring that the pet pharmaceutical market will reach $19.8B by 2027.  Mixlab is a veterinary-partnered pet pharmacy service.  Offering both continual-use products like tick/flea prevention and custom formulations for short-term and chronic conditions, the platform provides next-day delivery on new orders nationwide and same-day delivery in LA, South Florida, and New York.  For veterinarians, Mixlab provides a robust, fully-integrated prescription management software as well as revenue-sharing opportunities.  All custom formulations are compounded by Mixlab's pharmacists using dosage, flavors, and forms that are tailored to the individual pet.
AlleyWatch caught up with Mixlab Cofounder and CEO Fred Dijols to learn more about the business, the company's strategic plans, latest round of funding, which brings the company's total funding raised to $40.5M, and much, much more…
Who were your investors and how much did you raise?
This $10M series A extension was led by Vanterra Ventures, with participation from Lakehouse Ventures and others.
Tell us about the product or service that Mixlab offers.
Mixlab is a full-service, veterinary-exclusive pet pharmacy. We partner with veterinarians and provide commercial and custom compounded medications that ship fast with free next-day delivery on all new orders. To better support veterinarians, we developed our own proprietary prescription management software that makes it easier for them to prescribe. To better support pets and their parents, we offer a full range of compliance-improving forms, dosages, and flavors, and we ship everything they need to administer the medication and a species-specific toy in a personalized care package. We also proactively communicate with pet parents with text-based wellness checks and refill reminders.
What inspired the start of Mixlab?
Mixlab was started by addressing the most complicated, biggest pain point for veterinarians and pet parents, and the under-resourced part of the pharmacy – compounded medications. We couldn't find a pharmacy that was well suited to meet the needs of pets, so we started our own to bring the highest level of personalized care to our best friends, in the fastest and most joyful way possible.
How is Mixlab different?
For starters, Mixlab is a veterinary-exclusive pharmacy that only serves pet patients. We have industry-leading turnaround times – we are able to ship medications next-day from the time a prescription is confirmed to delivery to the client's doorstep – and industry-leading satisfaction – 94% veterinarian CSAT, 92 pet parent NPS and 93% pet parent CSAT.
What market does Mixlab target and how big is it?
We are licensed in and ship to all 50 states the next day. We offer same-day service in NYC, LA, and Southeast FL.
The global pet care industry is exploding, valued at $235B in 2022 and expected to reach $368B by 2030 driven by increasing pet ownership and spending per pet. (Source: Fortune Business Insights). Within pet care, animal health, which includes products and services for animal healthcare, is poised to overtake food and treats as the largest sector.
What's your business model?
At Mixlab, we have a B2B2C strategy. While pet parents are typically our end customers, we partner with veterinarians as our main acquisition channel. Pet parents look to their veterinarian for where to fill their prescriptions, especially for specialty medications that just aren't available at any pharmacy.
How are you preparing for a potential economic slowdown?
We're fortunate to play in an industry that is largely recession-proof as data has shown in previous periods. Thankfully, the pet industry has grown dramatically during COVID and continues to expand with animal health poised to be the biggest segment.
What was the funding process like?
Our business has continued to perform very strongly which made it easier in today's tough funding market to receive interest from many investors. We were looking for an investor that shared our vision to lead the veterinary prescription market as well as roll up their sleeves and be helpful in day-to-day decisions. We found Vanterra to be the right fit for us.
What are the biggest challenges that you faced while raising capital?
The state of the economy was definitely one of the biggest challenges as many investors are still sitting on the sidelines or taking much longer to run diligence.
What factors about your business led your investors to write the check?
The pet industry is growing
Mixlab offers a technology-enabled, better experience
Compounded pet medications are one of the most complicated areas and a big pain point for veterinarians and pet parents. To better serve the industry, we developed our own proprietary prescription management software, eMix, that makes it faster and easier for veterinarians to prescribe. Only about 25% of vets report using other pharmacies' digital portals and in comparison, 71% of our scripts are submitted through eMix.
We've also developed our own proprietary pharmacy management software that helps streamline the end-to-end process from reviewing a prescription to shipping, allowing us to reduce the time it takes to make and deliver custom medications.
Lastly, we further delight our customers with free shipping, a personalized care package complete with a species-specific toy, text-based communication and automated refill management. Our automated refill management process leads to industry-leading compliance rates which means better patient health outcomes.
Mixlab's offering builds lasting relationships
Veterinarians value Mixlab, trust our quality and want to recommend us. We have a 93% conversion rate on first scripts and a 78% conversion rate on refills. These strong conversion and refill rates lead to recurring revenue and stickiness with pet parents and their prescribing veterinarian. We're proud to have a 86% veterinarian retention rate.
What are the milestones you plan to achieve in the next six months?
With our recent round of funding, we plan to:
Enhance our technology solutions for veterinarians and pet parents. Not only will we continue to improve our prescription management and pharmacy management software, but we also plan to expand and develop integrations with various practice management software tools to more seamlessly operate inside veterinary practices.
Expand our footprint. We now have 3 locations in NY, CA, and FL (our official Florida announcement is coming this month) and are also open to acquisition opportunities.
Expand our capabilities and product line. We started primarily in compounding but have expanded to offer commercial medications and pet wellness products.
What advice can you offer companies in New York that do not have a fresh injection of capital in the bank?
Investors value a path to profitability more than just growth at all costs right now. Prioritize reaching profitability soon and investors will reward you.
Where do you see the company going now over the near term?
We plan to continue to grow, enhance our technology solutions, expand our footprint and expand our capabilities and product line. We currently partner with thousands of veterinarians across the country and with a new location and increased capacity, we plan to partner with even more veterinarians and serve even more pets and pet parents in all 50 states.
What's your favorite summer destination in and around the city?
I love spending time on Long Island with my kids on the beach.
---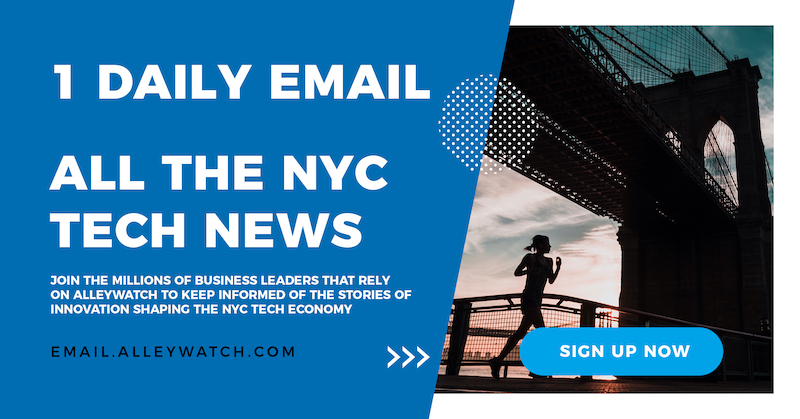 You are seconds away from signing up for the hottest list in Tech!
---
https://www.alleywatch.com/2023/08/mixlab-pet-pharmacy-veterinary-next-day-delivery-fred-dijols/ Mixlab Raises Another $10M for its Pet Pharmacy Delivery Service – AlleyWatch