New York
Mayor Eric Adams announces new rules for outdoor dining he hopes will satisfy those opposed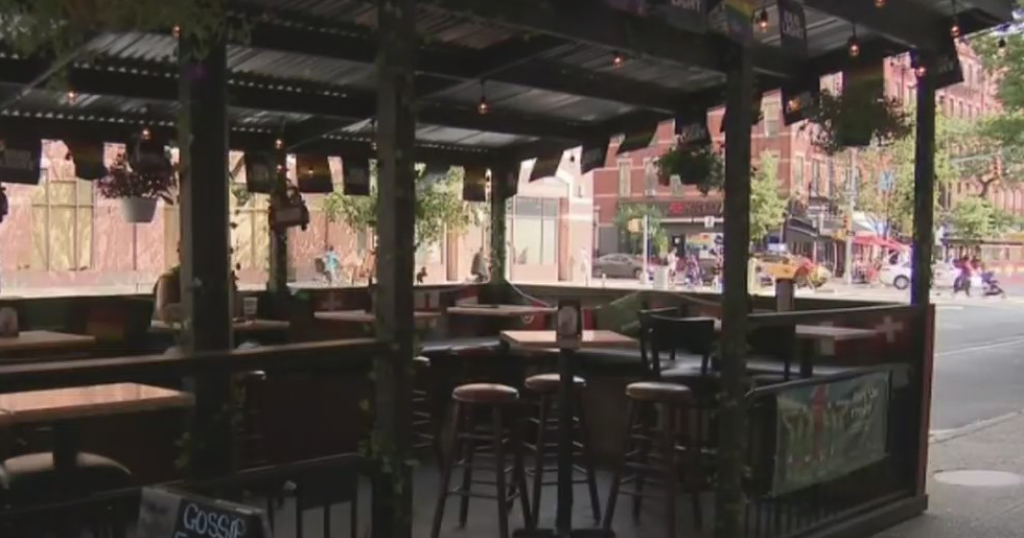 NEW YORK — Mayor Eric Adams has officially made outdoor dining permanent in the city, but with some new rules.
He hopes the bill provides some balance for those for and against the structures. It will help keep "al fresco" dining alive, but will also help get rid of old dilapidated sheds and other issues some communities were complaining about.
Adams signed Intro 31-C into law at Havana Cafe in the Bronx on Wednesday. Restaurants have time to transition, as full compliance is slated to go into effect in November 2024.
"Three years of a temporary program we were able to inspect, figure out what we needed to be able to do differently," Adams said.
READ MORE: New York City Council passes bill making some outdoor dining permanent year-round
Under the new law, there are some new rules:
Roadway dining sheds will become seasonal in all five boroughs. That means restaurants will only be able to keep them up from April until November. They'll have to be removed for the winter and then reconstructed in the spring.
Sidewalk cafes, however, will be allowed to stay up year round, with a permit.
During the pandemic, restaurant owners say outdoor dining kept businesses afloat. However, some people are not a fan of the program, complaining about increased trash, rats, noise, less curb space, less sidewalk space, and less parking.
FLASHBACK: Nearly 100 outdoor dining structures torn down across New York City
A public hearing was held Wednesday morning and there were some mixed opinions on the program.
"Overall, it was a lifesaver for us. It saved our business. It saved dozens of jobs, even during COVID," said Kevin Alicea, co-owner of Havana Cafe.
Many restaurants, like Alicea's, went all out, building expensive wooden structures with trendy decor.
"In total, in excess of $40,000," he said.
"Business owners lost so much already," resident Heather Turner added.
"This will help businesses, Black, and brown businesses across the city, not just to stay open, but to continue to recover. Many businesses have still not recovered from the pandemic," said Jeff Garcia of the New York State Latino Restaurant Bar Lounge Association.
However, other people said the benefits of outdoor dining do not outweigh the costs.
"We simply can't afford every six to eight months to tear down and rebuild these structures. That will cost us a lot of money and eventually be a race to the bottom," said Jim Morrison, who works in the hospitality industry.
"The sheds that are in the streets, themselves, are an eyesore. They take away much-needed parking, also a disruption to traffic," area resident George Have said.
As of Wednesday, officials are making applying for permits less expensive and easier to obtain. The roadway dining program is overseen by the Department of Transportation.
https://www.cbsnews.com/newyork/news/mayor-eric-adams-announces-new-rules-for-outdoor-dining-he-hopes-will-satisfy-those-opposed/ Mayor Eric Adams announces new rules for outdoor dining he hopes will satisfy those opposed