National
Local doctors explain the siege of COVID-19: politics makes it more difficult
November 24th – It's hard to say in words how much COVID-19 is hitting a rural hospital in the United States. There are so many cases in North Dakota that asymptomatic COVID-19-positive nurses can continue to take care of patients to maintain hospital staff. Iowa and South Dakota are wobbling on the verge of lack of hospital capacity.
However, in many communities, public health measures such as wearing face masks that can reduce the spread of illness by replacing the initial cooperation and goodwill seen in the early stages of the pandemic with the fatigue and anger of COVID-19. Is difficult to implement and implement.
The local health system has entered a pandemic with unstable financial conditions. Over the years, demographic changes, lower revenues, and higher operating costs have made it difficult for local hospitals to continue to operate. The pandemic made it even more difficult. In mid-March, most local hospitals stopped selective procedures to delay the spread of the virus, further reducing income. Also, given the extreme shortage, many hospitals are facing price cuts.
As a researcher, I work with local doctors and hospital managers across the country, and I feel the stress they are experiencing from the pandemic. Connie Martin, CEO of San Luis Valley Health in Alamosa, Colorado, and Dr. Jennifer Bakani McKenny, a family medicine practitioner in Fredonia, Kansas, are facing: Their experience reflects what others are experiencing and how rural communities are innovating under extraordinary pressure.
Have them explain in their own words.
Connie Martin, Alamosa, Colorado.
The malaise of COVID-19 is real. I'm wearing it on people. Everyone wants us to go past this. The other day, I read about the fact that healthcare professionals are "guardians of fear." During COVID-19, patients disproportionately fear clinicians, many of whom experience the same fear on their own. I focus on building resilience, but it's difficult.
My hospital has 7 patients with COVID-19 and can accommodate up to 12 patients. In the spring, we changed our visiting specialty center to a temporary respiratory clinic to isolate potentially infected patients and reduce pressure on the emergency department.
It's all about ensuring sufficient staff and hospital capacity.
No hospital is unsiege. In short, it can be difficult to guide the patient to the right level of care. In the last few days, we have accepted three transfers from a facility in the front range. Until now you didn't have to do this. With 6 ICU beds and 10 ventilators, we are trying to help others.
The flu hasn't arrived in our community yet, and I'm worried when it will come. Currently, there are nearly 40 staff members engaged in quarantine or quarantine. This is an amazing number for a small facility. To catch up, we need to shift staffing every half day.
As the Governor of North Dakota suggested, we are not even thinking about returning COVID-19-positive staff to work. I'd definitely not go there. However, we are considering high-risk and low-risk exposures. If a clinician is exposed to COVID-19 during an aerosolized medical procedure, it is at increased risk. If the clinician is socially distant and exposed to a classroom of 50 people wearing masks, it is at low risk. When faced with significant workforce needs, it can bring back low-risk exposed healthcare workers.
I've learned a lot this year and now everyone feels smart, but I'm definitely getting older.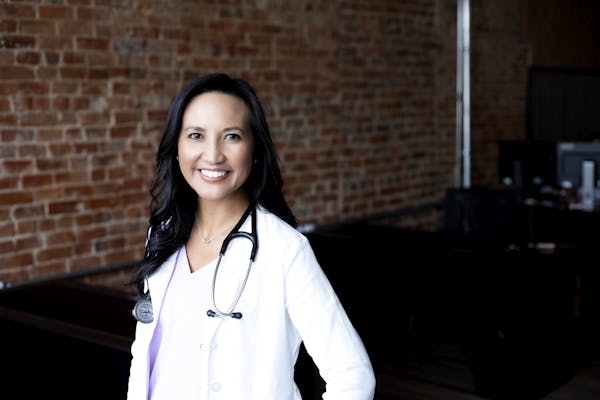 Dr. Jennifer Bacani McKennie, Fridonia, Kang.
We were attentive to each other and chose to live in a rural community. One of our grocery stores will deliver to your home. Our sheriff's department drives medicine outside the city boundaries. We will be in a better position if we can return to the rural values ​​of caring for and protecting each other. Somewhere along the way, these values ​​lag behind politics and horror.
In Wilson County, where I am in southeastern Kansas, I did not see the first COVID-19 case until April 15. By August, I was able to count the number of cases with both hands. However, by mid-November, there were a total of 215 cases in counties with a population of about 8,500. In other words, 1 in 40 inhabitants are infected.
Our 25-bed critical access hospital does not have a dedicated ICU bed and only two ventilators. The emergency department phone is divided into five Fredonia doctors. In addition to dealing with cases of COVID-19, we manage all other illnesses and injuries that pass through the door, including strokes, heart attacks, traumatic injuries, and rattling snake bites.
A corridor in the room was carved for a suspected case of COVID-19. However, without the ICU, you have to rely on other hospitals. Recently, my partner had to transfer a patient with gastrointestinal bleeding. She had to call 11 different hospitals to find a hospital where she could take her patients.
I am fortunate to be able to do on-site testing in the hospital lab. But like many of my country buddies, it was hard to get enough face masks and other personal protective gear early on.
The community is tired, frustrated and stubborn. Politicians talk about relying on personal responsibility to end a pandemic, but I have the majority of people wearing masks in public despite a plea from medical professionals I can not see. Some people are scared. Others behave as if COVID-19 does not exist.
Politics makes things difficult. I have been a Health Officer in Wilson County for the past eight years. This year, County Commissioners have more control over COVID-19 health decisions.
When I proposed Maskman Date early in the pandemic, a county commissioner claimed that it would infringe his rights. Another member was stunned in one of my reports and said he had no right to teach school how to evaluate a child before returning to sports, despite the health risks.
I recently proposed a new Maskman date, given the growing numbers. He explained that masks not only save lives, but also help companies stay open and keep their employees working. The commissioner voted for it 3-0.
Preparing for the next pandemic
We live in a world where commerce and people are interrelated across states and borders, which poses a risk of new illnesses. America will face another pandemic in the future.
Local health care delivery systems can be prepared by leveraging the lessons learned from COVID-19. Among other things, their emergency preparation "tabletop exercises" can include plans for outbreaks of infectious diseases, in addition to fires and floods. Massive casualties; and chemical spills.
You can permanently diversify supply chain options from other industries such as construction and agriculture to ensure access to the supplies you need. To avoid supply shortages with staff, you can replace staff, perform tests, and create local rural health networks to obtain supply.
Local doctors and health care managers, on the other hand, are as flexible and witty as possible in the face of adversity.

Lauren Hughes is a physician and associate professor of family medicine at the University of Colorado Anschutz Medical Campus. Jennifer Bacani McKenney is a family doctor at the University of Kansas Medical Center at the University of Kansas and Dean, a rural health assistant.

This article has been republished from Conversation under a Creative Commons license. Please read the original article.


Local doctors explain the siege of COVID-19: politics makes it more difficult
Source link Local doctors explain the siege of COVID-19: politics makes it more difficult