New York
Lawyers seek to limit Jan. 6 prosecutor's bid for gag order on Donald Trump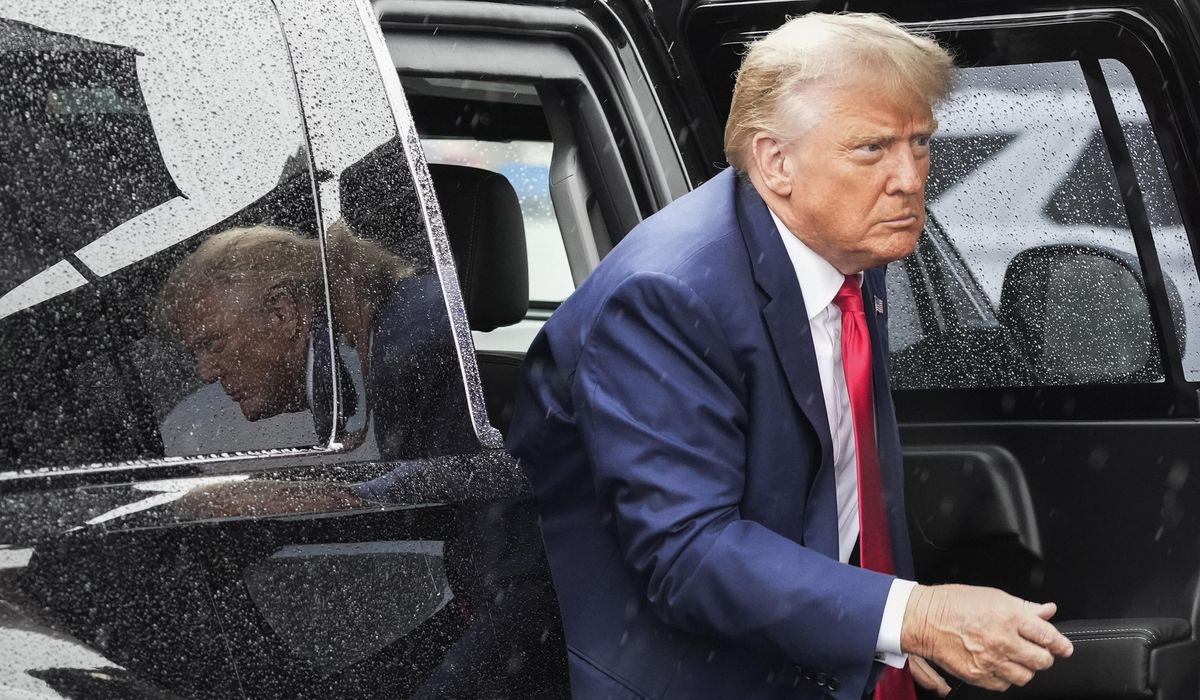 Lawyers for former President Donald Trump asked a federal judge Monday to limit a prosecutor's bid to prevent Mr. Trump from publicly discussing evidence in the criminal case over his efforts to contest the 2020 election outcome.
The Trump team said Special Counsel Jack Smith's request to muzzle the former president is "overbroad" and would violate Mr. Trump's First Amendment rights.
The legal brief said the Justice Department's prosecution is taking place amid the campaign for the presidency in 2024, in which Mr. Trump is the GOP frontrunner.
---
---
The brief also noted that President Biden himself has made veiled references to the prosecution of his likeliest rival.
"In a trial about First Amendment rights, the government seeks to restrict First Amendment rights," Mr. Trump's lawyers wrote. "Worse, it does so against its administration's primary political opponent, during an election season in which the administration, prominent party members, and media allies have campaigned on the indictment and proliferated its false allegations."
Instead, his lawyers said, the court should issue an order that shields "only genuinely sensitive materials from public view."
---
SEE ALSO: Judge skeptical of constitutionality of grand jury in Trump classified documents case in Florida
---


https://www.washingtontimes.com/news/2023/aug/7/lawyers-seek-limit-jan-6-prosecutors-bid-gag-order/?utm_source=RSS_Feed&utm_medium=RSS Lawyers seek to limit Jan. 6 prosecutor's bid for gag order on Donald Trump