New York
Joe Wurzelbacher, known as 'Joe the Plumber' in 2008 election, dies at 49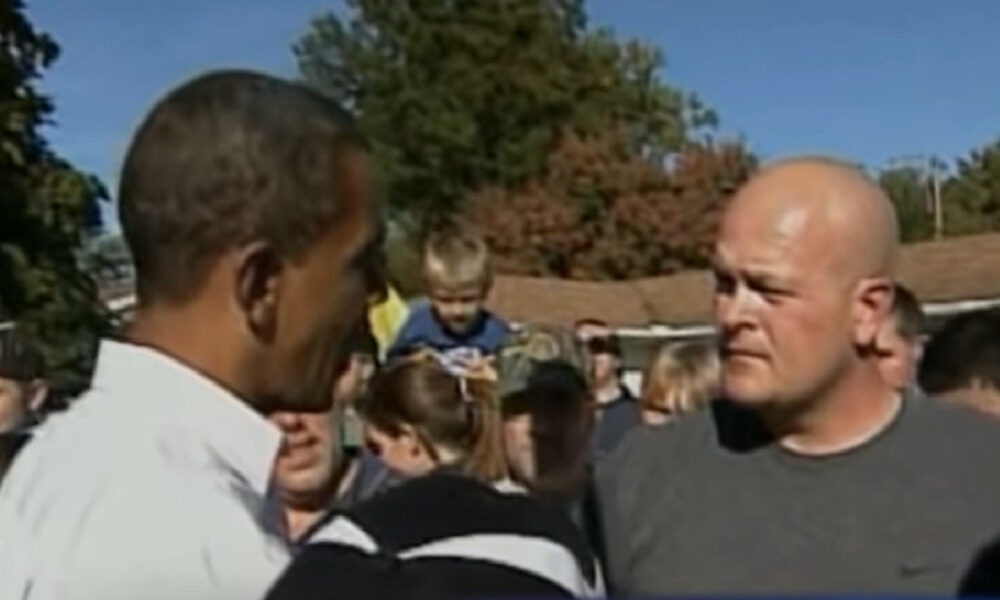 Joe Wurzelbacher, the Ohio man who became well-known as "Joe the Plumber" after questioning Barack Obama about his tax plan during the 2008 election campaign, has died after a battle with cancer. He was 49.
Wurzelbacher died on Sunday morning after a months-long battle with pancreatic cancer, according to close friends. He is survived by his wife Katie, their three young children – Samantha Jo, Henry and Sarah Jo – and an adult son, Joey, from a previous marriage.
A crowdfunding campaign for Wurzelbacher's family raised more than $120,000.
Wurzelbacher rose to national fame after asking Barack Obama, then the Democratic Party's presidential nominee, about his tax plan and whether he'd have to pay more as a small business owner.
"I'm getting ready to buy a company that makes $250-280,000 a year. Your new tax plan is going to tax me more, isn't it?" Wurzelbacher asked Obama at a campaign stop near Toledo, Ohio in October 2008.
Obama admitted that Wurzelbacher would have to pay more in taxes for revenue above $250,000, adding that he wanted to give smaller businesses a tax cut to "spread the wealth around."
The encounter prompted discussion when it was cited by Republican opponent John McCain, who said the comments exposed Obama for having a socialist, wealth-distributing world view.
Wurzelbacher later joined McCain and his running mate, former Alaska Governor Sarah Palin, at campaign rallies. He also became a key topic at the final presidential debate, with "Joe the Plumber" representing the quintessential American everyman.
In 2016, Wurzelbacher voted for Republican nominee Donald Trump, who won the election.
"He's a winner. He's made billions. He's dated beautiful women. His wife is a model. That's not to sniff at. And a lot of people believe he can bring that kind of success to the White House," Wurzelbacher said in an interview with Reuters in 2016.
https://bnonews.com/index.php/2023/08/joe-wurzelbacher-known-as-joe-the-plumber-in-2008-election-dies-at-49/ Joe Wurzelbacher, known as 'Joe the Plumber' in 2008 election, dies at 49