New York
"It depends on what we do": Cuomo says New York will move to the full "orange zone"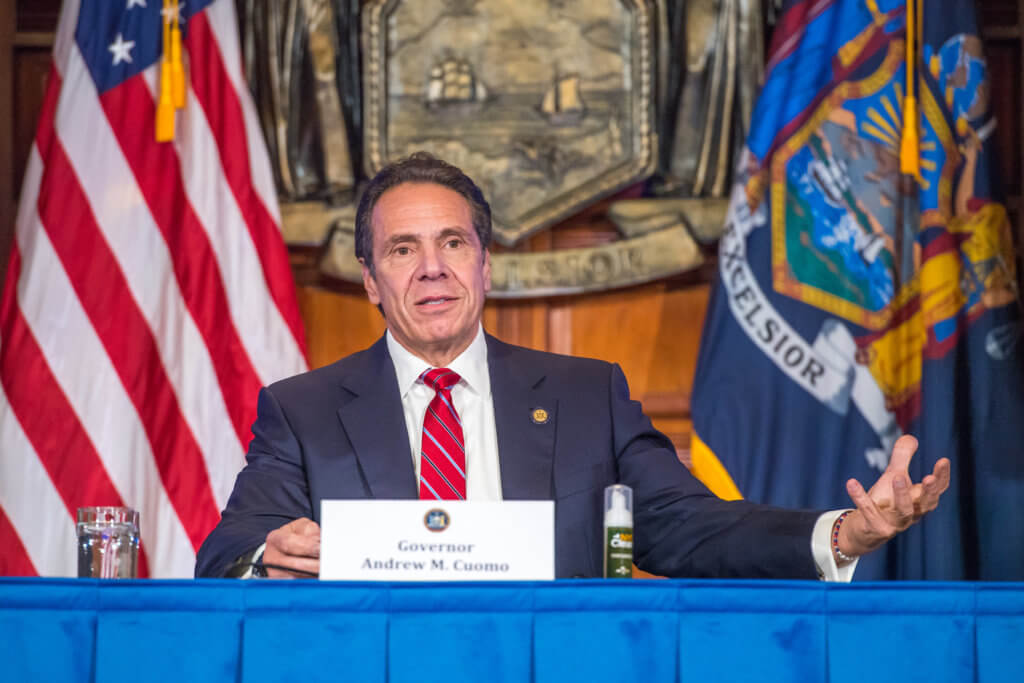 Sign up for the COVID-19 Newsletter to get the latest coronavirus news throughout New York City.
Mayor Bill de Blasio warned on Friday that New York City could be designated as an "orange zone" in early December due to the steady increase in COVID-19 cases, but Governor Andrew Cuomo Suggested that it was not absolutely certain.
The city's COVID-19 cases have increased for several weeks, with an average 7-day positive rate above the 3% threshold and public schools being automatically closed as of November 19. State parameters qualify for the "Orange Zone" declaration when the New York region's 7-day positive rate averages 3% in 10 days. This creates a new wave of restrictions, such as indoor meal interruptions and a 10-person limit. All public meetings.
However, in a conference call with reporters on November 20, Cuomo will be declared the entire five provinces as the Orange Zone, while the city is experiencing slow and steady growth of COVID-19 cases. He said it was not clear.
Instead of classifying cities and regions as red, orange, and yellow zones, the state will continue its "microcluster" strategy for communities with a surge in COVID-19 cases, according to Cuomo. It is highly possible. This limits the limit only to areas where the virus is proliferating.
However, it is unclear when and where new zones will be created, and it depends on how well people comply with COVID-19 protection guidelines and regulations.
"I don't have a crystal ball," said the governor. "I'm not doing prophetic work. It will depend on what we do."
Cuomo has been worried about the post-Thanksgiving COVID-19 surge and other incidents that may occur during the holiday season, when social gatherings are frequent, and people tend to be vigilant among their families. ..
"The problem is socialization, socialization is human behavior, and human behavior is everything," Cuomo said. "So we are vigilant, but it depends on what we do, and in the case of microclusters, it also depends on what the region does."
The Governor said the state's microcluster approach proved to be effective in turning around other clusters developed this fall, such as southern Brooklyn and northern Broome County.
Governor Melissa De Rosa's secretary reiterated Cuomo's remarks, the new restrictions imposed on limiting indoor dining and gym time, and limiting household gatherings to 10 or less also slows the spread. He added that it was useful for.
"We will determine if New Yorkers need to be in a position to create additional microclusters based on what they will do next week or two," De Rosa added. "It's not virtually obedient."
Meanwhile, New York recorded 205,000 on November 19, a record high for COVID-19 test results. The state-wide positive rate is 2.15%, down from 2.3%.
Approximately 2,348 New Yorkers are hospitalized with COVID-19, of which 445 are in the intensive care unit and 205 are intubated. Thirty-two COVID-19 patients died in the Empire State on November 19.
Cuomo also emphasized that the spread of COVID-19 is much slower than in other states. New York maintains the country's fourth lowest 7-day COVID-19 positive rate after Hawaii, Maine and Vermont. The hospitalization rate is also one-ninth of the more than 18,000 people who were hospitalized with COVID-19 in New York in April.
"As everything is increasing, our number has increased. [across the U.S.], But they are all rising from a much lower base, and they are rising much more slowly because the strategies and rules work, "said Cuomo. "And if you keep that strategy and rules, that number remains small."
"It depends on what we do": Cuomo says New York will move to the full "orange zone"
Source link "It depends on what we do": Cuomo says New York will move to the full "orange zone"