Sports
In Saratoga, jockey Davis is about to continue his recent success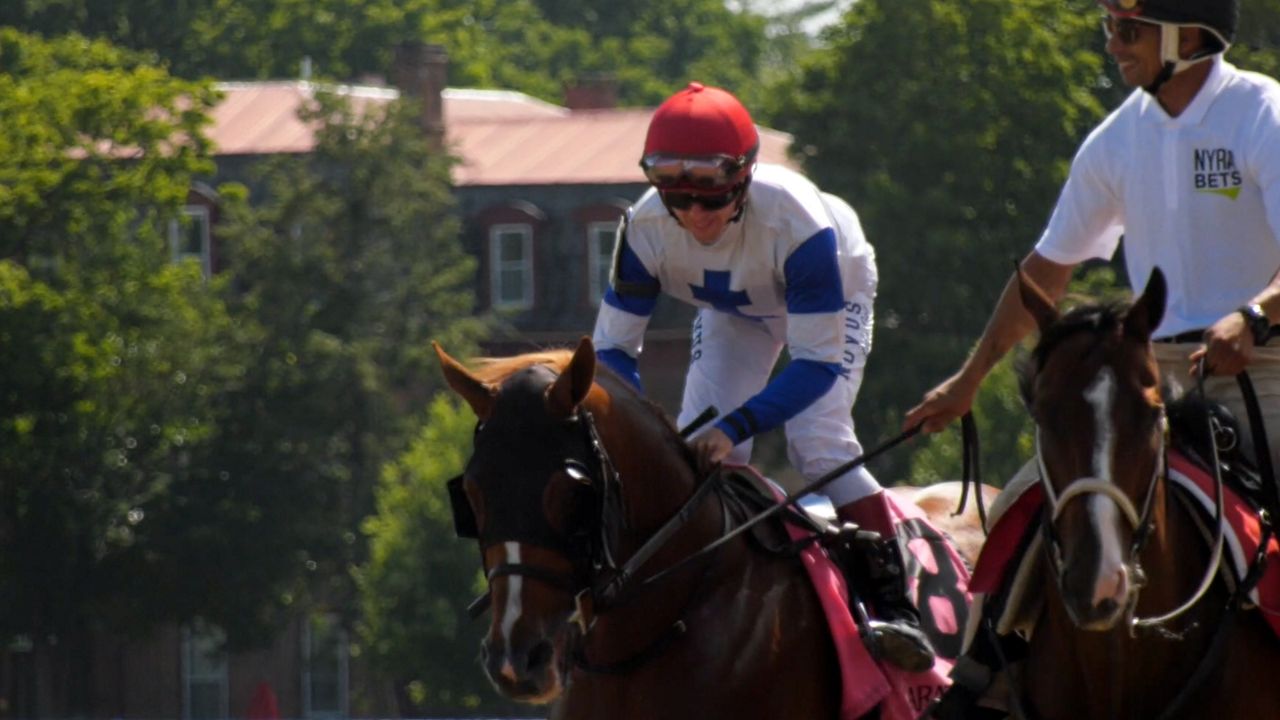 Jockey Dylan Davis has been walking around the Saratoga Race Course grounds for the rest of his life.
"I love this track and what it brings," he said.
2011 Saratoga Springs High School graduates first sat on horseback when they were babies. Dylan started the thoroughbred movement at the age of 16.
"The first time I sat down and exercised with them, I wanted to do this for the rest of my life," Dylan said.
His father, Robbie Davis, is a retired New York Racing Association jockey. Dylan not only followed in the footsteps of his father, but also chased his sister Jackie, who made her debut in 2008.
"It was in our blood and we really had no other choice," Dylan Davis said with a laugh.
In 2012, he made his jockey debut and competed in his first race in Saratoga. But he says he wasn't ready at that point-too fast and too much was happening and he couldn't absorb it all. He will be one of the top jockeys on the NYRA circuit.
"I know they give me 100% when I'm riding that horse, and I'm very grateful for that horse," Dylan said.
This year has been the best year for Davis so far. He won his first riding title at the Suidobashi Winter Tournament and finished second at the Suidobashi and Belmont Spring Tournament.
His performance has been approved by his dad.
"I always yell at him.'Tell me something negative, and there's something to work on.'But he says I'm riding great and now Nothing will change, "said Dylan Davis.
He knows Saratoga is one of the toughest tournaments in the country, so he doesn't want to set expectations too high. But Dylan wants to keep his momentum and beat his personal best nine at the spa.
"This is where I want to be and I'm happy to be able to compete here," Dylan said.
In Saratoga, jockey Davis is about to continue his recent success
Source link In Saratoga, jockey Davis is about to continue his recent success