New York
House investigators open investigation into funding of State Department's 'disinformation' index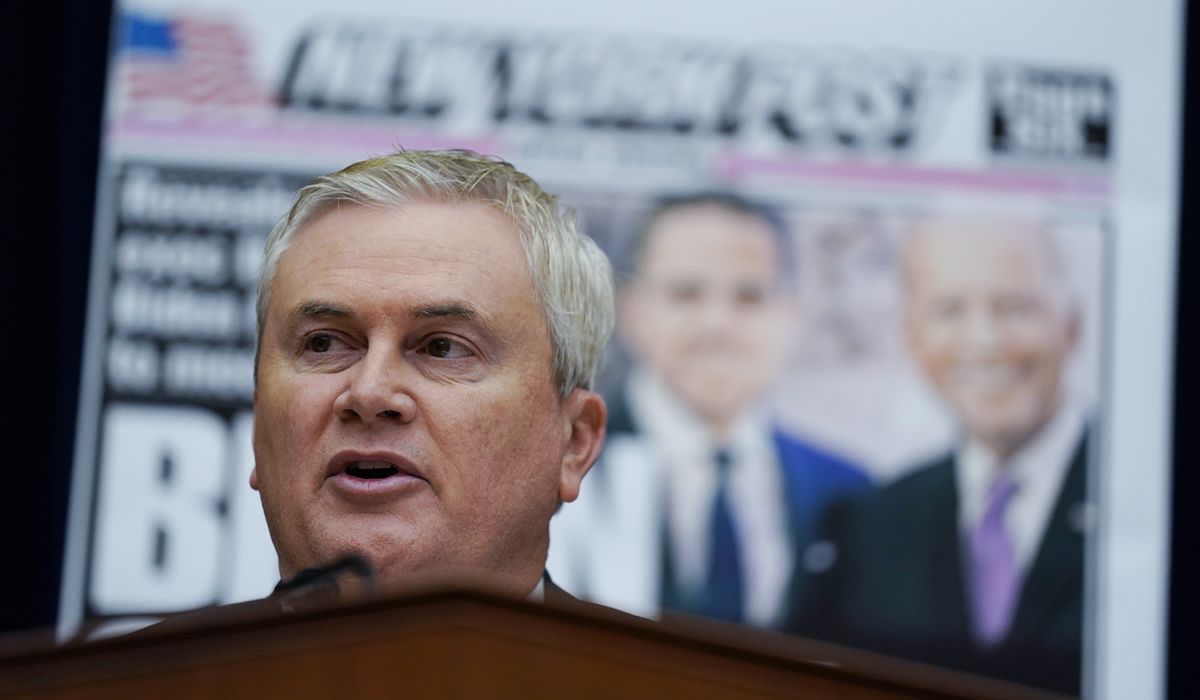 The House Oversight Committee on Thursday began investigating the State Department's funding of foreign "disinformation" oversight groups.
Commission chair and Kentucky Republican James Comer said the panel is seeking a briefing by the State Department on the so-called Global Disinformation Index.
"The federal government should not censor free speech or police the media outlets that Americans choose to consume," Comer said in a letter to Secretary of State Antony Brinken. "Taxpayer funds should not be provided to third parties for the purpose of censoring lawful speech or restricting press freedom."
The Washington Examiner reported earlier this month that the British organization behind the index received $330,000 from federal funds controlled by the State Department.
The State Department did not immediately respond to a request for comment.
The group applies "risk ratings" to advertisers intended to drive revenue from news outlets deemed risky, often targeting conservative news outlets.
GDI's top 10 list of "most risky" news outlets includes the New York Post, which published content from Hunter Biden's discarded laptop just weeks before the 2020 presidential election.
The Post's report sparked an avalanche of embarrassing emails, photos and text messages pulled from laptops. He revealed details about his highly profitable foreign business deal.
The email also refuted Biden's claims that he never spoke to his son about doing business overseas.
The laptop contained an awkward photo of Hunter Biden.
Other media outlets high on GDI's list include Newsmax, RealClearPolitics and the Federalist.
The Washington Times was among the media analyzed by the group behind the index, but was not included in the top 10 "most risky".
The State Department-backed National Endowment for Democracy, which previously funded the GDI, said it cut ties with the organization this week following the examiner's report.
"We recently became aware that one of our grant recipients, the Global Disinformation Index, is involved in another donor-funded initiative focused on specific US media outlets. ," Leslie Aun, NED's vice president of communications, told Examiner.
"We recognize the important work GDI has done in other countries with NED support to maintain the integrity of the information space and counter authoritarian influence," she continued. However, given our commitment to avoid the perception that NED is directly or indirectly engaged in any work in the country, we will no longer provide financial support to GDI."
Comer said using taxpayer money for the index "would allow the federal government to censor legitimate speech of Americans and discredit legitimate criticism as false, false, or misinformed." It adds to the widespread concern over efforts to label "Disinformation Governance Boards" or dissenting voices as threats to critical infrastructure.
In addition to the panel's request for a staff-level briefing by State Department officials, Mr. Comer's letter on Thursday requested that documents and communications regarding funds provided to the group to curb so-called misinformation be handed over to the State Department.


https://www.washingtontimes.com/news/2023/feb/23/house-investigators-launch-probe-state-departments/?utm_source=RSS_Feed&utm_medium=RSS House investigators open investigation into funding of State Department's 'disinformation' index