Entertainment
Greensboro-based crate Diggin in the Crate celebrates hip-hop | Entertainment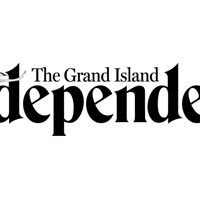 Today, hip-hop is "very clear and very different," Legester said.
Diggin in the Crate wants to open the world of hip-hop to young people in another way.
"We try to show it in a fun way with some education and community involvement and events," she said.
"I know music is going to evolve," she added. "But at the same time, you still need to pay homage to where it came from and how seriously people adopted the technology."
By profession, Hooker teaches history at North Carolina A & T.
He met McAdoo when he aired a radio show on A & T Station WNAA in 2016. Both were taught at A & T at that time.
McAdoo wrote a dissertation on conscious hip-hop music that addresses social issues.
"We wanted to click from there and do more than we had that day," McAdoo said.
They decided to do their show.
Hooker rented space on Battleground Avenue. In 2018, he started decorating it.
He collected music souvenirs from garage sales, consignments, and the people who distribute them.
Greensboro-based crate Diggin in the Crate celebrates hip-hop | Entertainment
Source link Greensboro-based crate Diggin in the Crate celebrates hip-hop | Entertainment