New York
GlossGenius Raises Another $28M for its All-in-One Business Management Platform for Beauty and Wellness Businesses – AlleyWatch
Behavioral shifts emerging from the pandemic have required nearly every industry to embrace technology in some facet or another.  Salons, spas, and wellness centers are no different.  Cleverly integrated technology facilitates the personalization, ease, and convenience that customers have come to expect. GlossGenius is a platform for the beauty and wellness sector that powers the entire guest experience from booking to payment while providing business owners with a powerful set of tools to manage operations behind the scenes.  The easy-to-use gives small business owners the infrastructure to handle a wide array of functions including marketing, expense management, staffing, customer relations, managing inventory, bookings, and a variety of robust payment options.  By streamlining day-to-day workflows, business owners not only are able to drive sales and introduce efficiencies, but they are also able to reclaim time spent on processes that were largely manual before. Priced at an accessible $24 or $48/month, GlossGenius is now powering over 60,000 beauty and wellness businesses that serve millions of customers.
AlleyWatch caught up with GlossGenius Founder and CEO Danielle Cohen- Shohet to learn more about the business, the company's strategic plans, latest round of funding, and much, much more…
Who were your investors and how much did you raise?
The $28M Series C equity round was led by the Growth Fund of L Catterton, a leading global consumer-focused investment firm, with participation from Bessemer Venture Partners and Imaginary Ventures. This is the second up-round announced for GlossGenius in the last 12 months, and brings our total funding to approximately $70M to date.
Tell us about the product or service that GlossGenius offers.
GlossGenius is a vertical software-embedded payments company. If you're familiar with a company like Toast, ServiceTitan, or Procore – it's a similar model but for businesses across the beauty and wellness space. Our platform helps tens of thousands of small business owners manage their operations, create a cohesive client experience and build successful businesses. Our customers, such as salon or spa owners, use the platform to manage end-to-end workflows across their back-office and front-office including payments, booking, inventory, expenses, and marketing.
What inspired the start of GlossGenius?
GlossGenius was founded as a few areas of interest collided for me. I had beauty industry experience while in college at Princeton and firsthand saw the pain points of managing freelance makeup artistry. During that time, my twin sister Leah, who is Chief Business Officer at GlossGenius, and I had pursued a digital receipts point-of-sale venture. Given my interest in the beauty industry and point-of-sale, those experiences came together into the beauty-payments company that is GlossGenius.
How is GlossGenius different?
Historically, our industry has lagged in technological adoption and products available have been out-of-touch with the needs of customers and not designed specifically for them. As a result, business owners in our space spend countless hours on time-consuming administrative work and processes that keep them from scaling themselves and their revenue. GlossGenius has been thoughtfully designed to solve for the nuanced needs and operations of businesses in our space, giving business owners complete control over their business, brand identity, and client experience.
What market does GlossGenius target and how big is it? 
We serve SMBs across the beauty and wellness space. According to the US Bureau of Labor Statistics, there are over 1M+ businesses in the US hair/barber space, and the US NAICS data for Employer Firms and Nonemployer Statistics (NES) suggests there are about 2.2M US businesses across other sub-niches that we also serve.
What's your business model?
GlossGenius's business model is based on subscription services and fintech solutions.
How are you preparing for a potential economic slowdown? 
Since the beginning, we have always invested thoughtfully on initiatives that will have an impact on business owners' success; in this economic environment, that need is more pertinent than ever.
What was the funding process like?
A partner at L Catterton that we've known for years stayed close to the business and was excited by our continued growth, impact on customers and the opportunity ahead. I saw it as a unique opportunity to work more closely together with an investor that I've known for years and hold in the highest regard.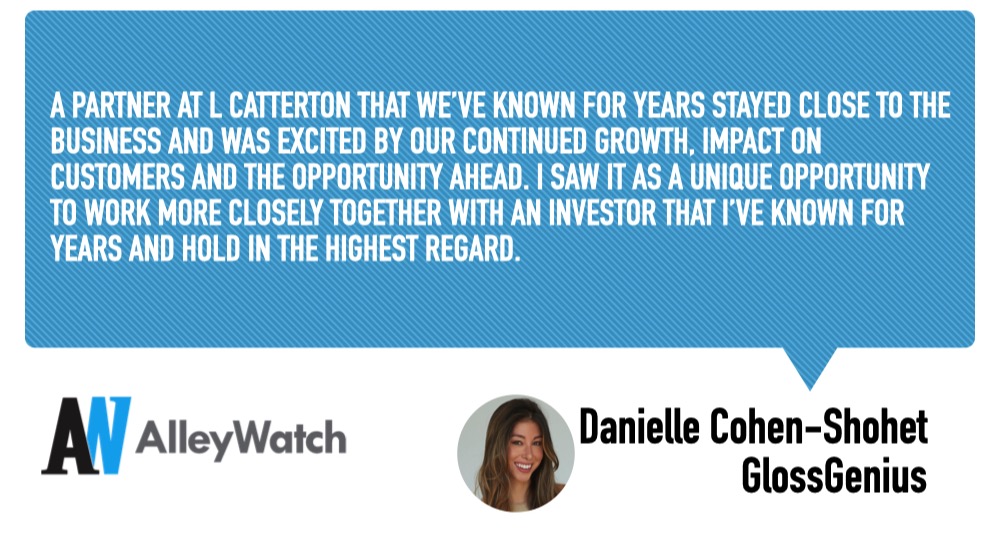 What are the biggest challenges that you faced while raising capital?
At any given time, there are multiple items on my desk. All are important in their own right. One of the biggest challenges while raising capital is doing all of them excellently, while never taking your eyes off of what matters most: helping customers succeed.
What factors about your business led your investors to write the check?
We feel lucky to be working with investors that value the opportunity we have in front of us and recognize the consistently strong execution and impact we're having on customers today.
What are the milestones you plan to achieve in the next six months? 
We plan to release more product functionality that can help businesses in our vertical succeed and continue to grow our presence.
What advice can you offer companies in New York that do not have a fresh injection of capital in the bank?
Use this time to focus on the unit economics and fundamentals of your company. In the long term, that defines success.
Where do you see the company going now over the near term? 
We're building a powerful platform that can help businesses succeed more. We'll be deepening our product suite to accomplish that.
What's your favorite summer destination in and around the city?
Long Island never disappoints.
---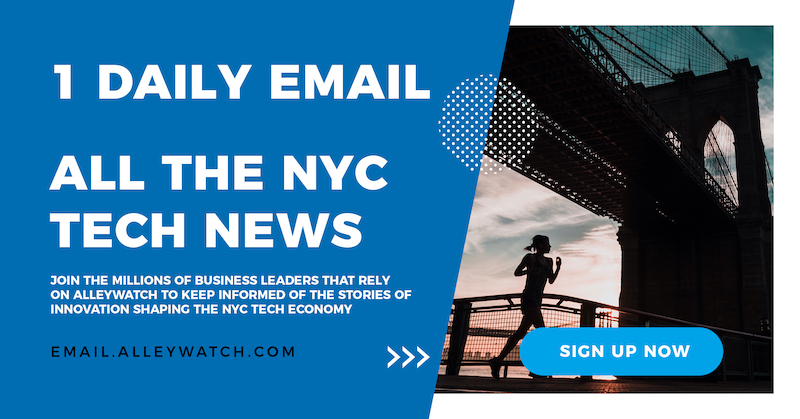 You are seconds away from signing up for the hottest list in Tech!
---
https://www.alleywatch.com/2023/08/glossgenius-beauty-wellness-embedded-payment-operations-management-platform-small-business-danielle-cohen-shohet/ GlossGenius Raises Another $28M for its All-in-One Business Management Platform for Beauty and Wellness Businesses – AlleyWatch