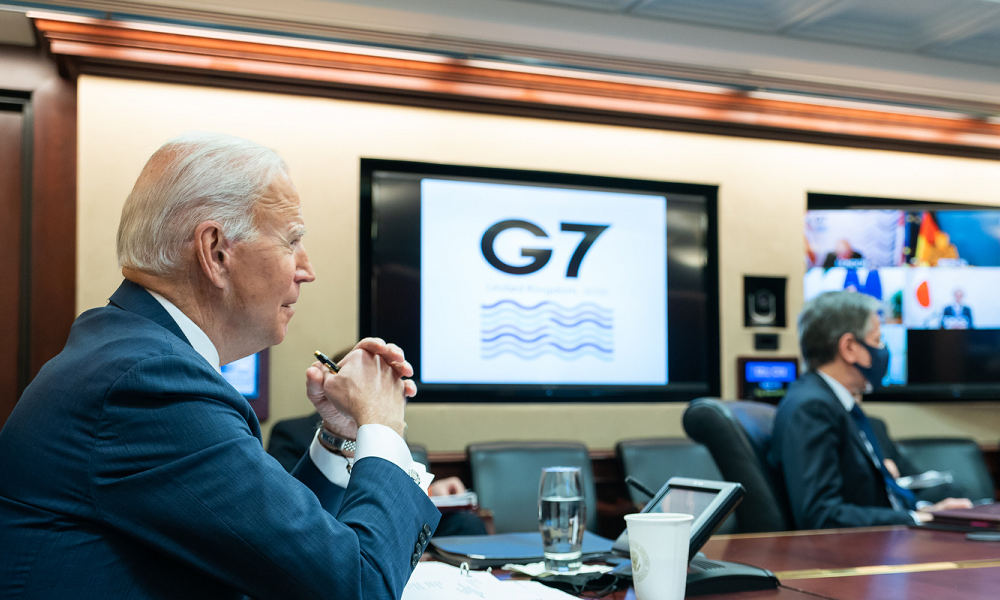 G7 leaders, including the US, Germany, France and the UK, have warned Russian President Vladimir Putin of the "serious consequences" of using chemical and nuclear weapons.
The leaders issued a joint statement on Tuesday after a virtual meeting to discuss the ongoing Russian aggression against Ukraine. Thousands died as a result. Ukrainian President Volodymyr Zelensky joined the meeting at the head.
"Our talks took place against the backdrop of recent missile attacks on civilian infrastructure and cities across Ukraine, leading to the deaths of innocent civilians," the statement said. "We condemn these attacks in the strongest terms possible and recall that indiscriminate attacks against innocent civilians constitute war crimes."
The G7 also condemned Russia's "irresponsible nuclear rhetoric", saying it endangers global peace and security.
"We reaffirm that the use of chemical, biological and nuclear weapons by Russia has serious consequences."
The G7 is made up of Canada, France, Germany, Italy, Japan, the United Kingdom, and the United States. The European Union is also participating in the conference. Russia was kicked out of the group then called the G8 in 2014.
https://bnonews.com/index.php/2022/10/g7-warns-of-severe-consequences-if-russia-uses-nuclear-weapons/ G7 warns of 'serious consequences' if Russia uses nuclear weapons