New York
First Alert Forecast: High surf, dangerous rip currents, minor coastal flooding possible as Lee heads toward Canada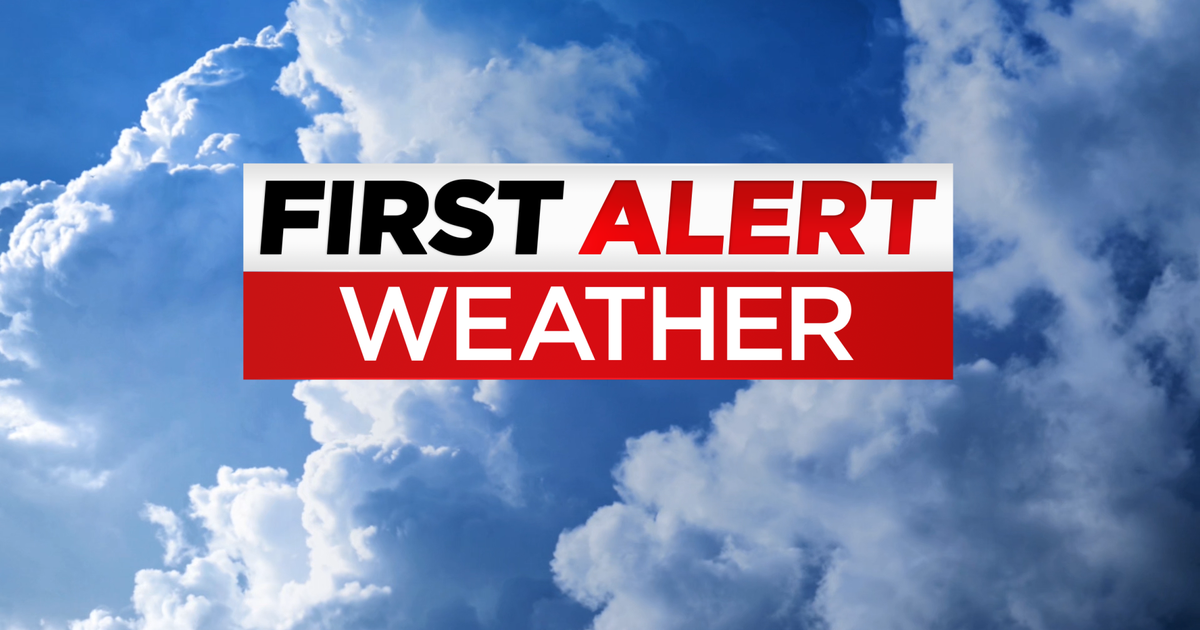 We're looking at a bit of everything this weekend, but it's not that bad overall.
Saturday will feature more clouds, especially from New York City and points east. This is from Lee, which is in the process of pulling away into Canada.
Local impacts from the storm continue to be in the ocean only: High surf, dangerous rip currents and some minor coastal flooding. The good news is those effects will only lessen through the day.
If you're inland, it's actually an even better day! Expect more sunshine into the afternoon. Highs will top out in the mid 70s. It'll be a bit breezy at times, mainly on the east end with gusts of 25 to 30 mph.
Heading into tonight, skies will continue to clear for everyone. It'll be cool and calmer with temperatures in the upper 50s around the city and 40s in the far northwest suburbs – signs of fall approaching with a chill in the air.
Sunday will start with plenty of sunshine. Clouds will increase through the afternoon, then our next chance of some showers arrives in the evening. Highs will be a touch warmer, upper 70s and even some low 80s.
Monday looks to start damp with waves of rain possible. Highs will be cooler in the low to mid 70s.
Get ready for a spectacular stretch starting Tuesday with plenty of sunshine and seasonable temps in the 70s!
Tracking Lee
As of Saturday morning, Lee has become post-tropical, but is still at hurricane strength.
What does that mean exactly?
Lee has lost its tropical characteristics and transitioned to an extratropical system, resembling a very strong nor'easter. This happens when tropical systems enter the higher latitudes and much cooler waters. Despite the transition, the impacts don't change.
Maximum sustained winds this morning are at 80 mph, which is hurricane strength. Lee is moving north at 25 mph and the center will likely move ashore later today in western Nova Scotia. Lee then will speed off to the northeast while continuing to weaken.
Other than some clouds and breezy conditions, our only impacts from the storm were in the waters.
High surf advisories continue today for all of our coasts with waves of 4 to 10 feet. The highest swells will be the first half of the day before decreasing this evening. There continues to be a high rip current risk, as well as a minimal coastal flooding threat during high tides.
The Coastal Flood Advisory has been canceled. Only minor and localized impacts are expected from here on out.
We'll count our blessings that what was once a Category 5 hurricane remained offshore and passed us by. A track just a couple hundred miles west would have meant a very different scenario this weekend.
Hurricane season continues through November 30th, and there are already additional storms developing in the Atlantic. As always, we'll be watching them and will keep you posted on the latest forecasts.
https://www.cbsnews.com/newyork/news/first-alert-forecast-hurricane-lee-new-york-weather-saturday-september-16-2023/ First Alert Forecast: High surf, dangerous rip currents, minor coastal flooding possible as Lee heads toward Canada