National
Donald Trump stands firmly on suspicion of stolen elections: "I have never used the word concession."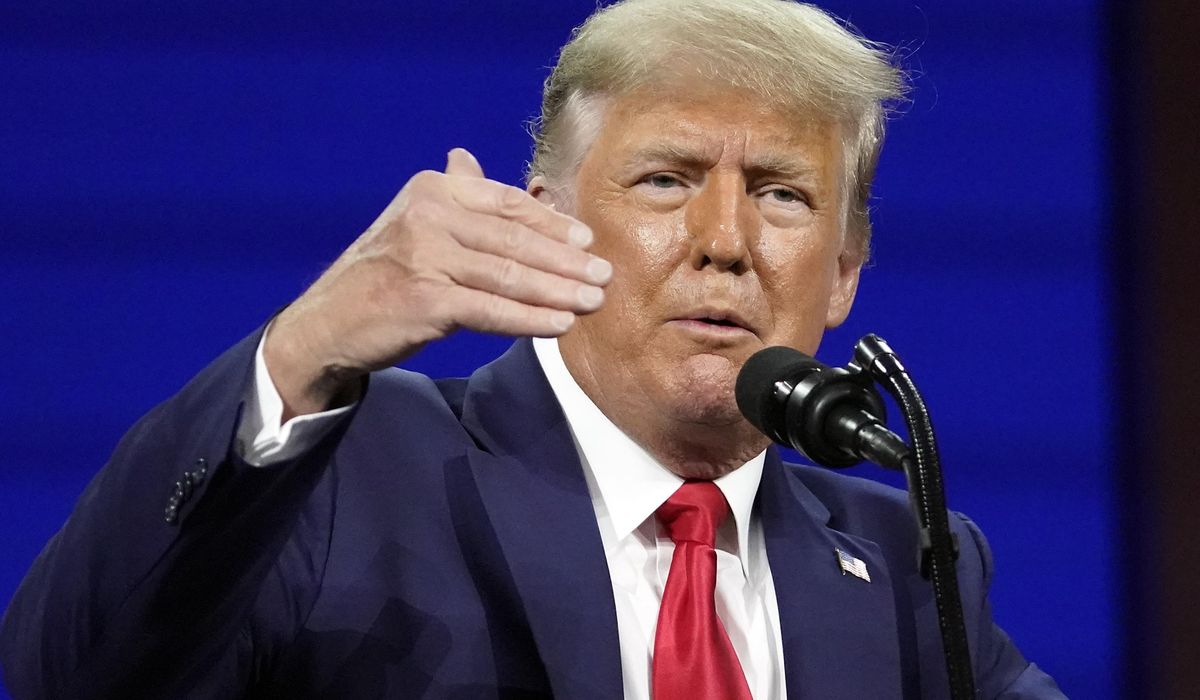 Former President Donald Trump said on Monday that he "has never admitted defeat" in the 2020 presidential election.
"I've never used the word concession. I've never made a concession," Trump said in an interview with David Brody of Real America's Voice.
Mr. Trump reiterated the unproven allegations of fraud in the 2020 elections, saying he hopes that a controversial audit in Arizona will do just that.
He also predicted that more states would follow and more evidence would emerge.
Mr. Trump said Hillary Clinton in 2016 and Stacey Abrams, a candidate for Governor of Georgia in 2018, expressed concern about the dubious behavior in the election, and his "stolen election" claim is not unusual. Said suggesting.
"There is a tremendous proportion [of people] It believes the elections were fraudulent and stolen, "Trump said.
Mr. Trump teased another president's bid in 2024 and advertised those who said he would continue to be a Republican leader.
During the interview, Mr. Trump seemed to cast cold water on the idea that if the Republicans resigned as Speaker of the House in the 2022 midterm elections, they would be interested in running to become Speaker of the House.
Mr. Trump said he knows chatter but has a good relationship with house minority leader Kevin McCarthy, who is in a good position to get a speaker gavel if the Republicans are in charge.
"I've seen stories about it, but I've never thought of it," Trump said.
Given that the Constitution does not require speakers to be members of the House of Representatives, non-conceptual ideas have been raised in the last few years.
Mr. Trump entertained the idea in an interview earlier this month after former Trump adviser Stephen Bannon came up with the idea.
"It's very interesting," Trump told conservative radio host Wayne Allin Root.
Mr. Trump said others have increased his chances of running for the US Senate.
"But what you know, your thoughts may be better," Trump said. "It is very interesting."
Comments focused on the California Republican McCarthy, who has maintained close ties with Mr. Trump since the election, and the riots of Trump supporters at the US Capitol on January 6.
McCarthy helped bring the story to light over the weekend when asked if he would support Trump becoming Speaker of the House.
"I talk to President Trump many times, he tells me he wants to be a speaker, and I think he should be president," McCarthy told Fox News.
A McCarthy spokesperson later stated that McCarthy intended to say, "He wants'I'to be a speaker."


Donald Trump stands firmly on suspicion of stolen elections: "I have never used the word concession."
Source link Donald Trump stands firmly on suspicion of stolen elections: "I have never used the word concession."