New York
Cops look for a gunman who shot a leg man in the daytime in Brooklyn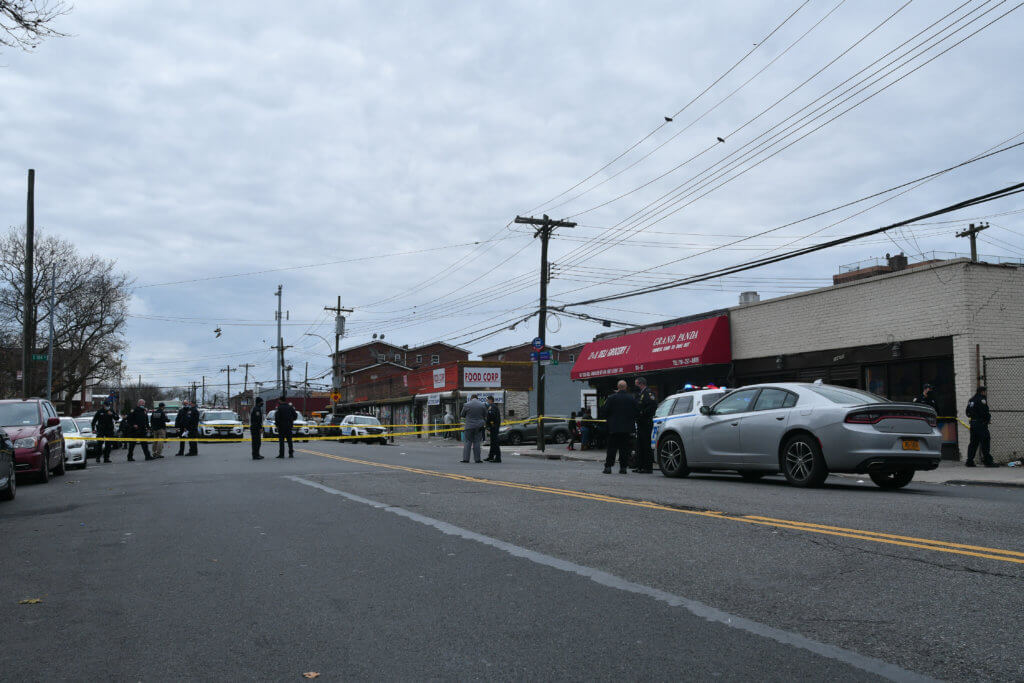 A man was shot in the foot on East 104 Street and Glenwood Road.
Photo by Lloyd Mitchell
A man was shot in Brooklyn on Wednesday morning with a shooting that appeared not to be the intended target.
Police said a 55-year-old man was shot once by a stranger in front of Bodega on 104-09 Glenwood Road at 11:42 am on November 25. Officers and EMS responded to the scene and rushed the victims to Brookdale Hospital to treat the injured. The suspect fled before the police arrived.
A NYPD spokesman said three unknown cartridge cases had been recovered on-site. At this time, it is believed that the victim was not the intended target of the shooting.
"I was standing there, I saw the guys driving on a white sedan, they shot him 3-4 times with their feet," said passerby Robert Clark. It was. "He collapsed near the mural of gun violence."
At this time, the NYPD was unable to provide an explanation for the suspect. Investigation is ongoing.
Additional report by Lloyd Mitchell.
Cops look for a gunman who shot a leg man in the daytime in Brooklyn
Source link Cops look for a gunman who shot a leg man in the daytime in Brooklyn