New York
City Council members propose new law that would fine landlords of illegal marijuana shops up to $10,000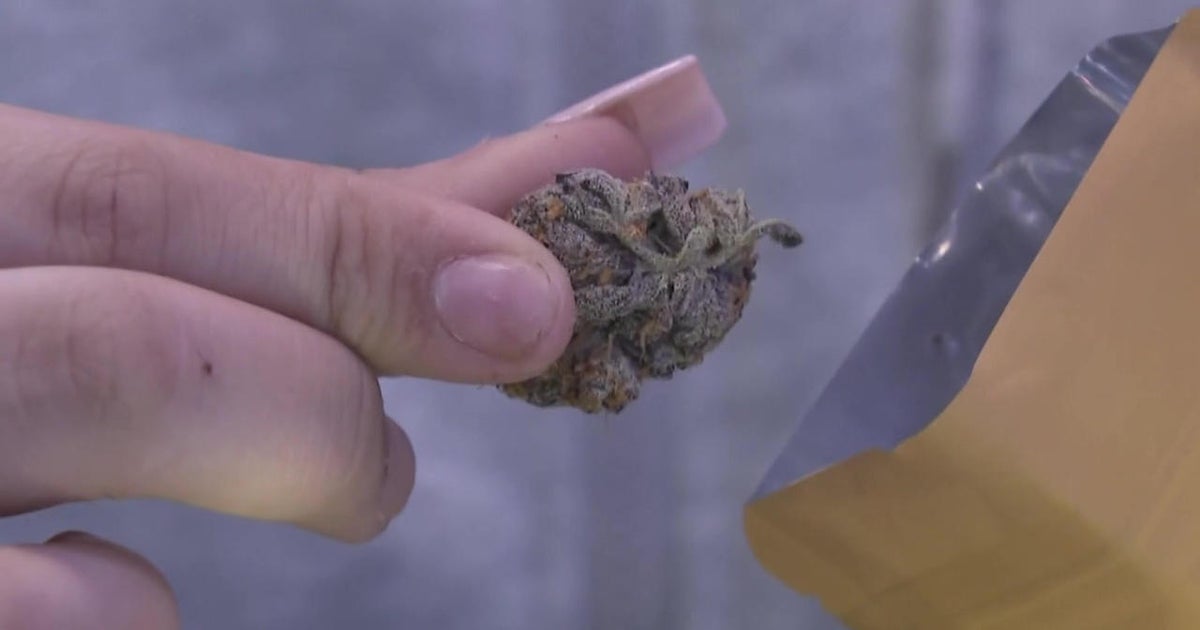 NEW YORK — The latest attempt to crack down on unlicensed smoke shops is a new law that fines the landlords who rent them space.
CBS New York's Marcia Kramer is calling it the "weed whacker law."
With unlicensed cannabis shops popping up like weeds all over the city, officials hope they can whack them down by cutting off their access to places where they operate.
"Our goal is to shut down these unlicensed cannabis and smoke shops," City Councilwoman Lynn Schulman said.
Schulman and a group of city officials announced a new plan Monday to close down the thousands of illegal smoke shops that have sprung up like, yes, weeds, all over the city. At last count, there were about 8,000 of them across the five boroughs.
READ MORE: New York City sheriff's office gives CBS New York an inside look at their efforts to crack down on illegal smoke shops
It centers on a law to fine landlords up to $10,000 for knowingly renting to the illegal shops. Schulman calls it, "a game changer in shutting down illegal cannabis shops that are proliferating in New York City and threatening our communities."
Officials made a point of standing in front of the Union Square Travel Agency — yes, that's the name — one of a handful of legal shops selling marijuana products in New York City. When you make a purchase at a state-sanctioned weed shop, it collects sales taxes which go into the state budget.
Statewide, illicit sales are expected to be $5.4 billion and licensed sales are projected to be only $2 billion, officials say.
READ MORE: New York State now prepared to shut down illegal cannabis shops, Gov. Hochul says
Even though the state rollout of licenses has been slow and plagued with problems, officials argue it's safer to buy cannabis products at a legal store because the entire process from farm to store is controlled.
"The whole point of the legal market … you'll be able to trace that strain from the seed to the sale. That is very, very important and we want to make sure we know exactly what is going in to our bodies," Councilwoman Carlina Rivera said.
"The businesses, some of them are fly by night. This is targeting the landlords who actually have stake in the community," Schulman added.
The city is also trying to close the illegal shops by filing nuisance abatement charges against them.
READ MORE: New York City putting pressure on landlords to police illegal smoke shops
When asked how long a nuisance abatement procedure can take, NYPD Assistant Chief James McCarthy, the commanding officer of the Patrol Bureau in Manhattan South said, "It can be anywhere from three to six months. It's a tedious process."
Often, city raids on the illegal shops don't do much. The businesses are so lucrative that shops often regard the raids as the price of doing business and reopen the next day.
"It's very frustrating," McCarthy said.
The Union Square Travel Agency is run by the DOE Fund, which uses some of the proceeds for its public service programs that provide housing and supportive services to hundreds of New Yorkers.
https://www.cbsnews.com/newyork/news/city-council-members-propose-new-law-that-would-fine-landlords-of-illegal-marijuana-shops-up-to-10000/ City Council members propose new law that would fine landlords of illegal marijuana shops up to $10,000