New York
Business jet crashes in Southern California, killing 6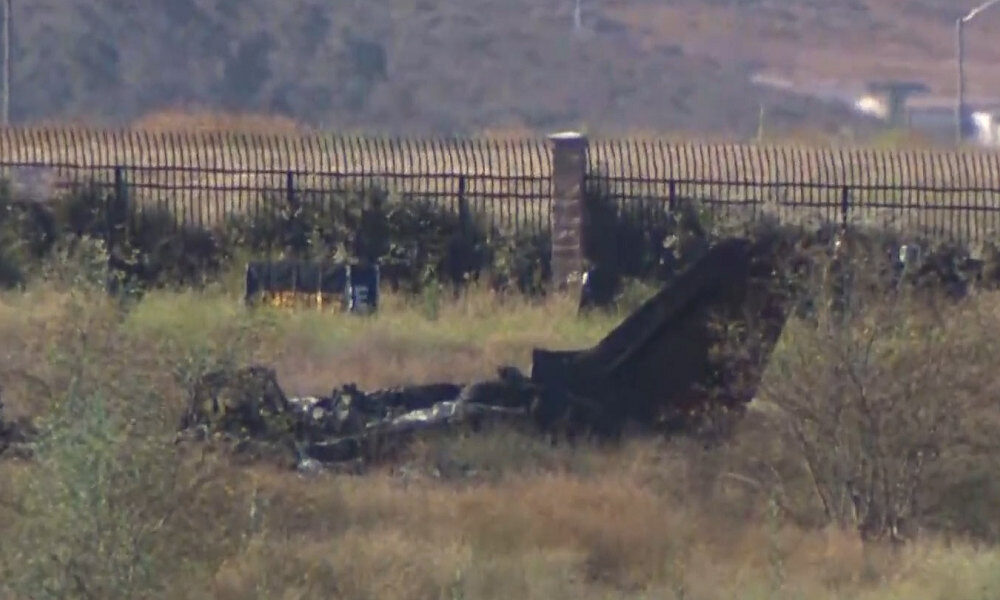 A business jet crashed near a small airport in Southern California, igniting wildfires and killing all six people on board, local officials said. This is the second time the accident has occurred near the airport in less than a week.
The latest accident occurred at 4:15 a.m. Saturday when a Cessna 550 Citation II crashed into a field near French Valley Airport in Marieta, about 68 miles (110 km) southeast of Los Angeles.
The plane was completely engulfed in flames and burned about an acre of vegetation, according to the Riverside County Fire Department. The wildfire was extinguished at 5:35 a.m. more than an hour later.
"Six crew members of the aircraft were found at the scene and have been pronounced dead," the sheriff's office said in a statement. There were no survivors.
The Federal Aviation Administration (FAA) said the business jet flew from Harry Reed International Airport in Las Vegas, but the identities of the passengers and crew have not been released at this time.
Both the FAA and the National Transportation Safety Board (NTSB) are investigating the cause of the accident. At the time of the crash, the surrounding area was covered with dense fog, which may have contributed to it.
Earlier this week, a passenger plane crashed shortly after taking off from French Valley Airport, killing one person.
https://bnonews.com/index.php/2023/07/business-jet-crashes-in-southern-california-killing-6/ Business jet crashes in Southern California, killing 6