New York
Breaking news: Two police officers were shot dead and injured in Queens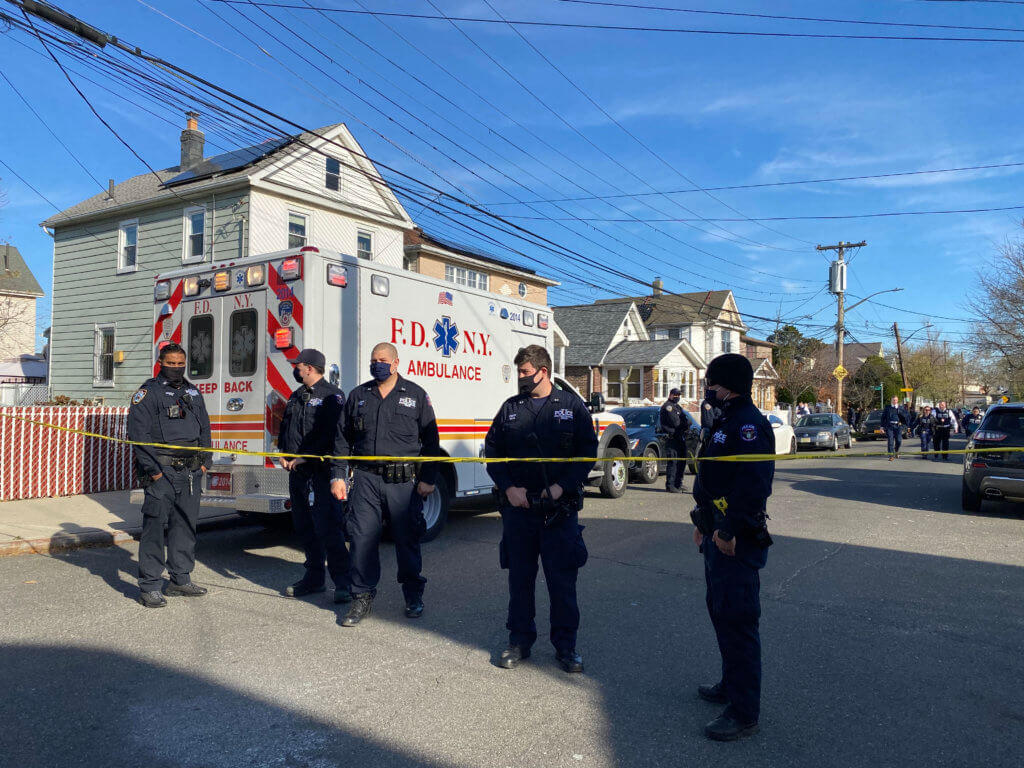 Police officers are guarding the scene where two police officers were shot dead at Springfield Gardens, Queens, on November 24, 2020.
Photo by Todd Maisel
Two police officers were shot dead and injured in an incident in Queens on Tuesday afternoon.
According to preliminary reports, civilians were also shot dead and believed to have been fatally injured.
The incident took place around 12:45 pm on November 24, at a house in a dead-end block on 146th to 179th Avenues in Springfield Gardens. It is located within District 105, which is based in Queen's Village.
In the Citizen App video, a number of police officers are racing to the scene after the shot sounds.
Two cops shot @CitizenApp

145-86 179th St 12:48:52 PM EST
The injured police officer was rushed to Jamaica Hospital. At this time, their condition is not yet known. Police did not provide any further information while waiting for an ongoing investigation.
This is a developing story. Check with amNY.com for future updates.
Breaking news: Two police officers were shot dead and injured in Queens
Source link Breaking news: Two police officers were shot dead and injured in Queens