New York
Biden touts jobs report, even as hiring cools and unemployment rises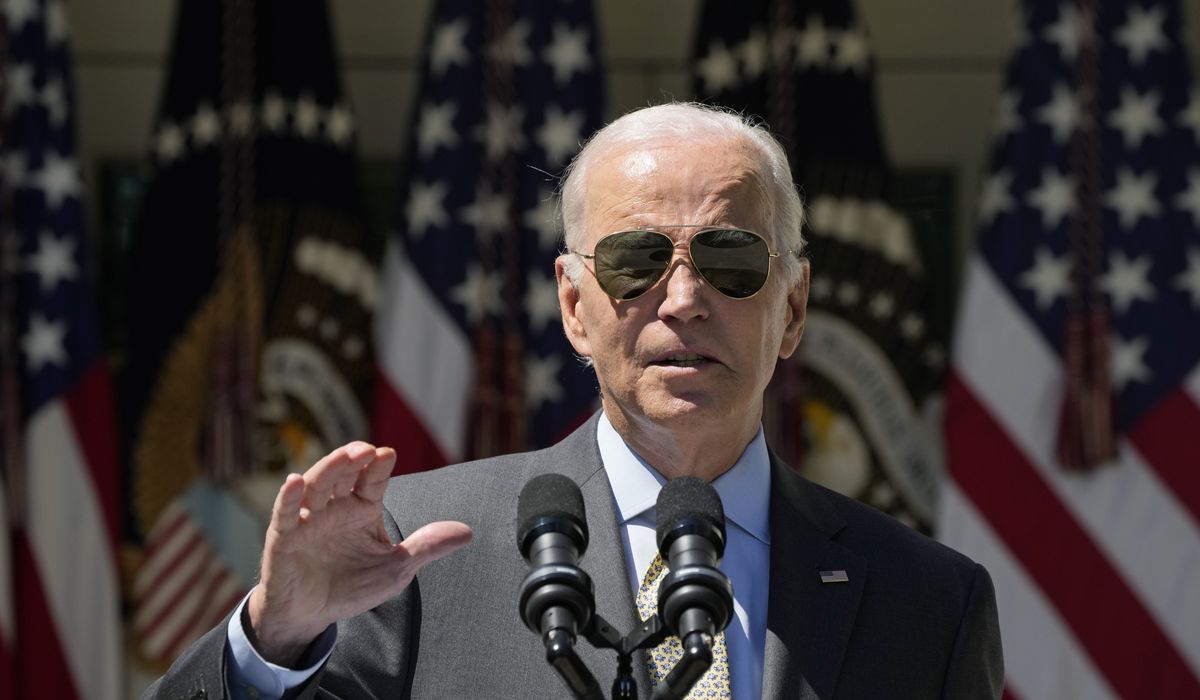 President Biden cheered the latest jobs report as proof his economic plan is working, even though it showed this summer was the worst three months for job growth since the pandemic.
Speaking from the White House Friday, Mr. Biden said his economic agenda, dubbed Bidenomics, has improved the lives of everyday Americans. He said his plan will result in a soft landing for the economy — lowering inflation without disrupting the job market.
"Remember some experts said to get inflation under control, we need higher unemployment and lower wages. But I've never thought that was the problem," he said in remarks from the Rose Garden.
U.S. employers added 187,000 jobs in August, the Labor Department said Friday. While that's an increase from July's revised gain of 157,000, it still suggests the job market is cooling.
The report said the economy added 449,000 jobs from June to August, the lowest three-month total since 2020. In addition, the Labor Department revised down the gains for June and July by a combined 110,000.
Friday's report also showed that the unemployment rate spiked in August to 3.8% from 3.5% in July, the highest level since February 2022. However, it does remain low compared with historical unemployment rates.
Average hourly earnings rose in August by 0.2%, or 8 cents, to $33.82 per hour, according to the Bureau of Labor Statistics.
Republicans seized on the jobs report, saying it shows the president's domestic agenda hurts the economy.
"Bidenomics isn't working. The last three months have been the worst three-month stretch for job growth since the pandemic. Prices are up, real wages are down, and despite the lies and gaslighting from Biden, American families are being left behind because of his failed economic agenda,' Republican National Committee Chairwoman Ronna McDaniel said in a statement.
Mr. Biden was unfazed by the slight increase in unemployment.
"All told, we've added 13.5 million jobs since I took office," he said. "We've created more jobs in two years than any president ever created in a single four-year term."
While Mr. Biden is correct that 13.5 million jobs were added under his watch, it's somewhat misleading. According to a study by the House Budget Committee, nearly 72% of job gains since 2021 were jobs that were restored from the pandemic, not new job creation.
In 2020, the economy shed 9.4 million jobs due to COVID-19 lockdowns, the Bureau of Labor Statistics said. That means if 13.4 million jobs were filled under Mr. Biden's watch, at least two-thirds were just old jobs coming back.
It also puts his job additions at roughly 4 million in his first two years in office, down from the 5 million created under former President Donald Trump in his first two years, according to the Bureau of Labor Statistics.
While the economy is still adding jobs, fewer industries are hiring, the report released Friday said. The percentage of companies creating jobs compared with the number reducing positions reached a record low in August, a sign the labor market is cooling off.


https://www.washingtontimes.com/news/2023/sep/1/biden-touts-jobs-report-even-hiring-cools-and-unem/?utm_source=RSS_Feed&utm_medium=RSS Biden touts jobs report, even as hiring cools and unemployment rises