New York
#BetterTogether: CBS New York teams up with Big Russ Barber Shop to send kids back to school with fresh haircuts in Harlem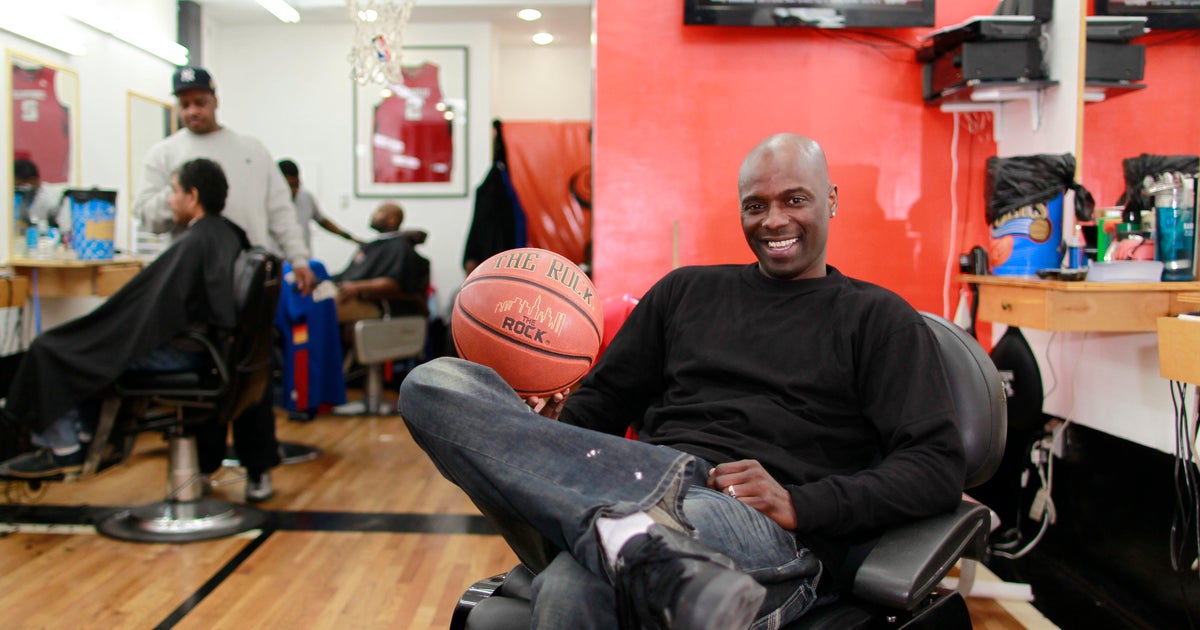 NEW YORK — Here at CBS New York, we believe we are #BetterTogether. 
That's why we teamed up with our community partners to offer back to school haircuts and supplies for Harlem families at Big Russ Barber Shop. 
Tuesday was a beautiful day, bringing smiles to the faces of families that participated. Kids started filling the chairs since noon, getting fresh for back to school. 
This is all possible through Russell Smith – Big Russ – and the barbers he's training, making connections across generations to bring positivity to the neighborhood. He, along with Harlem Mothers and Fathers SAVE, hope to end violence by showing pathways to success. 
"It's a New York thing. Whenever kids get ready to go back to school, they want to look fresh, dapper, happy and clean for everyone," said owner Russell Smith. "As kids are sitting in the chair, getting their haircut, the barbers get to ask are they ready for school? What's your favorite subject? Did you grow from last year? What's the future hold? What's your plan? The whole nine yards. So we go beyond haircuts."
Smith said a haircut is about much more than good grooming. 
"Well, it's like therapy. Because, you know, when people come to get a haircut, they want to talk about any and everything. You know, sometimes, they don't want to talk to their parents. But they have a different relationship with their barber," Smith said.
The man has mentored many, like master barber Khabir Ahmad, who now styles stars on Broadway.
"This is the community that put me on. This is where I started. So I can't just then turn around after I got what I needed and be like, OK, I'm good now. I have to go back and do the same," Ahmad said.
Kids were abuzz with excitement, getting fresh before seeing their friends for the first time in months.
"One of my priorities when it comes to my body is my hair, and I take really good care of it. I like when it looks really good," 12-year-old Markus Perez said.
"I'm going to be like excited about my haircut now that people can see it now because back then I used to have a lot of hair and now I don't. It's really exciting and proud," 10-year-old Shawn Kibbler said. 
Our Paramount family also brought supplies from all our favorite Nickelodeon shows for the kids — and our community partner the New York Common Pantry made sure all the appointments ran smoothly. 
A familiar face — CBS New York anchor Maurice DuBois — stopped by to say hi.
"The need is so great. It's so deep. One of our people saw someone in tears just receiving some items for back-to-school. That stuff is expensive. It adds up," he said. "To be a part of that is extremely gratifying, and every little bit that we can do, it really helps."
Some parents brought their kids after seeing CBS New York's live coverage.
"I was like, yeah, we can come by, get some pencils, crayons and things like that. They can always use stuff like that," father Tariq Al-Uqdah said.
"I heard one parent say, 'We're not going to take everything because other people have to come.' That touched my heart," said Jackie Rowe-Adams, with Harlem Mothers and Fathers SAVE.
Join us as we do it again from 8 a.m. to 1 p.m. Wednesday. The appointments are booked, but we may be able to accommodate a few more, so we hope to see you there.
CLICK HERE for complete back to school coverage. 
https://www.cbsnews.com/newyork/news/back-to-school-free-haircut-cbs-new-york-big-russ-barber-shop-harlem-better-together/ #BetterTogether: CBS New York teams up with Big Russ Barber Shop to send kids back to school with fresh haircuts in Harlem