National
Arlington National Cemetery Cancels Wreaths Throughout America for COVID-19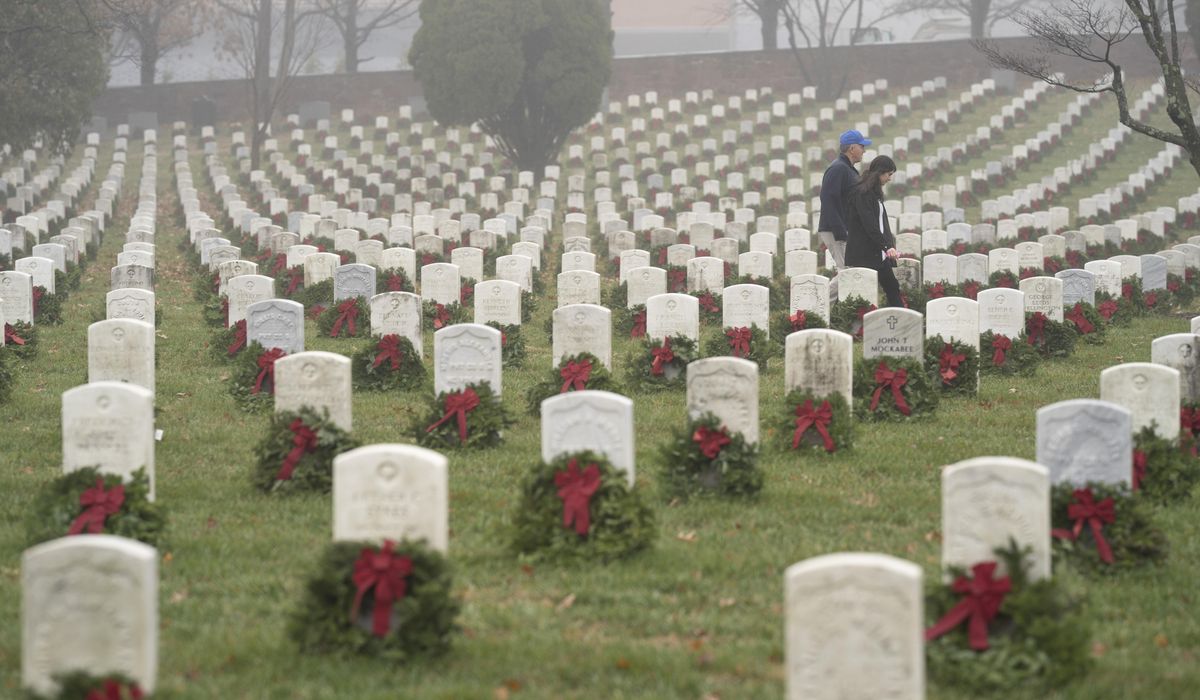 Arlington National Cemetery announced on Monday that it will cancel its annual Wreaths Across America event due to a coronavirus pandemic.
Every December, hundreds of volunteers dedicate a wreath to the headstones of veterans and soldiers who died in the graveyard. After conducting a "thorough analysis" this year, authorities said, "Sufficient control to mitigate the risks associated with hosting events of this size under current and predicted infection rates and infection rates. On the other hand, we cannot hold a public event with respect and honor. " .. "
"We did not lighten this decision. An event of this scale, despite the need for controls and personal safety protocols developed to disperse potential crowds in time and space. We have determined that hosting the event risks compromising our ability to accomplish our core mission of resting veterans and their qualified families. "At the Secretary-General of the Karen Army National Cemetery and Arlington National Cemetery. One Durham Aguilera said in a news release.
"We have considered various options for safely running this long-standing event and have had numerous consultations with WAA leaders, local governments and public health authorities," she said. "This is disappointing for many, but I understand that I can no longer imagine how to safely serve the large number of visitors I normally host during this event."
Charles "Ray" Alexander, director of the Arlington National Cemetery, said it was his "strong hope" that the event could be safely resumed in 2021.


Arlington National Cemetery Cancels Wreaths Throughout America for COVID-19
Source link Arlington National Cemetery Cancels Wreaths Throughout America for COVID-19