National
Alabama Governor Kay Ivey directs agencies to ignore federal COVID-19 vaccine obligations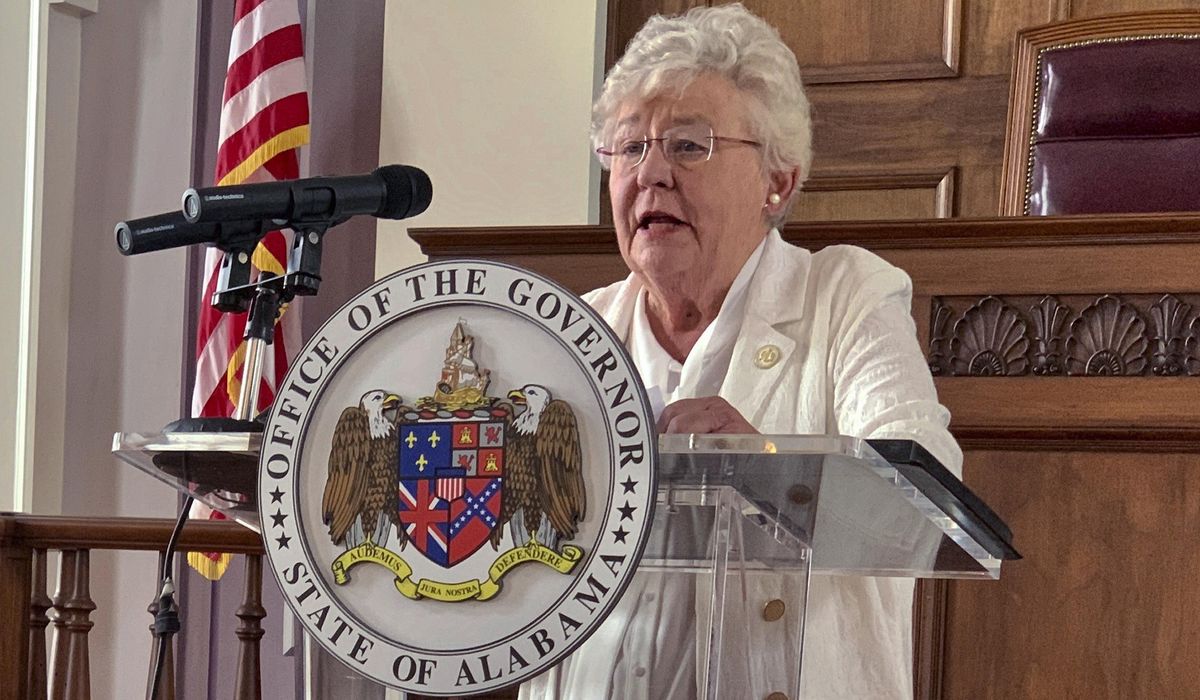 Montgomery, Alabama — Governor of Alabama, Kay Ivy, will file a lawsuit against state agencies on Monday, ignoring federal COVID-19 vaccine obligations where possible and instead challenging vaccine requirements. Instructed to cooperate with the initiative.
The directive is part of the efforts of Republican officials to resist the Biden administration's vaccination obligations, but the scope of the Alabama directive is limited because it covers only state government agencies.
Ivey has signed an executive order prohibiting government agencies (including agencies such as Medicaid, Mental Health and Human Resources) from penalizing employees and businesses for failing to comply with federal vaccine obligations. If federal law requires a penalty, Ivy has instructed state entities to take steps to notify affected companies or individuals that Alabama will not tolerate the penalty.
Gina Maiola, a spokesperson for Ivey, said the governor issued the obligation because some state agencies could meet or be subject to federal vaccine obligations. Maiola didn't immediately respond to the email asking for an example.
"The federal government's exorbitant overkill only gives us no other choice, but it begins to take action. It is to combat the obligations of these vicious COVID-19 vaccines. That's why we issue this executive order, "Ivey said in a statement.
The executive order comes three days after the state's largest university announces that employees must be vaccinated due to federal obligations.
However, Ivy's presidential decree does not affect the University of Alabama system and Auburn University's plans to require employees to be vaccinated with COVID-19 by December 8. The university is created and controlled by the Alabama Constitution. Of the Board of Trustees.
According to the school, Tuscaloosa, Birmingham, Huntsville, and Auburn's Alabama campus are all federal contractors and must comply with executive orders signed by President Joe Biden last month.
Alabama Public Health Service spokesperson Ryan Easterling said government agencies are still investigating the effects of federal orders, but "will comply with the governor's orders," he wrote in an email. ..
In September, Biden ordered as many as 100 million Americans to wipe out the requirements for a new federal vaccine.
Extensive rules require that all employers with more than 100 workers be vaccinated or tested weekly for viruses. Approximately 17 million workers in federal Medicare or Medicaid medical facilities also need to be fully vaccinated. Biden also requires vaccinations from federal officials in government agencies and contractors who do business with the federal government.
Conservative Republicans in some states have vowed to resist the mission, calling it a federal overkill, but so far, options to try to fall short of the requirements are limited. The issue will probably be brought to court after the Republican Attorney General has vowed to file a proceeding.
The White House has previously accused Republican officials of prioritizing politics over security, noting the effectiveness of the vaccine to prevent people from dying from the virus that has already killed more than 730,000 Americans. ing.
Alabama Attorney General Steve Marshall said earlier this month that his office was preparing to challenge his employer's obligations after the rules were revealed.
Ivy's Executive Order has instructed enforcement agencies to work with Marshall's office in "promoting proceedings filed by the state to challenge the federal government's COVID-19 vaccination requirements."
Copyright © 2021 The Washington Times, LLC.


Alabama Governor Kay Ivey directs agencies to ignore federal COVID-19 vaccine obligations
Source link Alabama Governor Kay Ivey directs agencies to ignore federal COVID-19 vaccine obligations