New York
After 150 cats rescued from Yorktown home, Westchester's SPCA says need for help continues to grow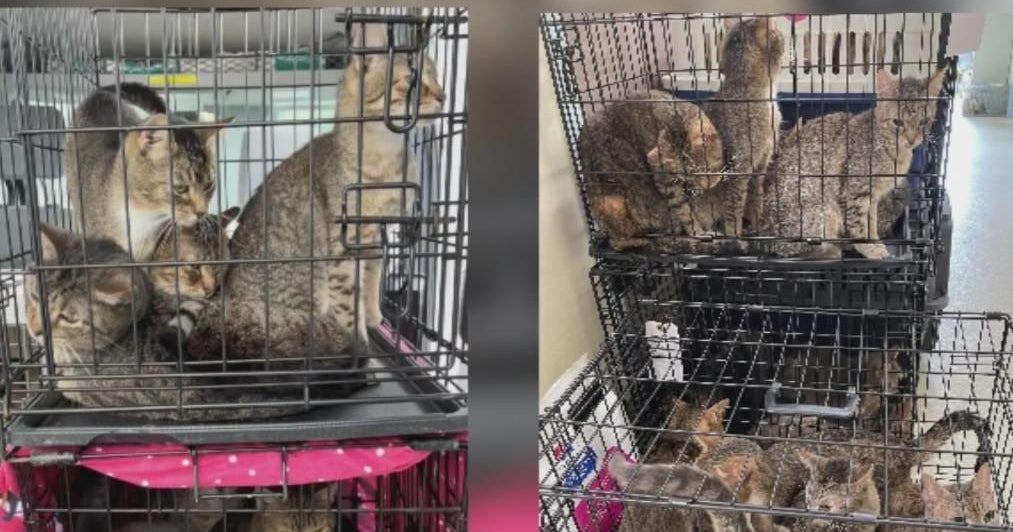 Briarcliffe Manor, New York – The Westchester SPCA says they are overwhelmed with help after rescuing a cat from a hoarding situation.
there were over 150 Taken from a filthy house in Yorktown 1 week ago.
The need for help continues to grow as rescued cats give birth to kittens.
A kitten born Tuesday morning was part of Westchester's SPCA's largest cat rescue effort yet.
"We've had an amazing response from the community, from people in our backyard, across the country and abroad," said Lisa Bonano. SPCA in Westchester.
The rescue from a filthy house in Yorktown made headlines around the world.
All rescued cats require medical attention. Nearly all have respiratory and eye infections. Vet bills exceed $40,000.
Hundreds of people donated money. Others gave them bedding, cat litter, and food.
Dozens of people stopped by to deliver supplies over the weekend, according to the SPCA. Many of them have said they are also interested in eventually adopting one of his cats.
"Some people actually take months to recover, others go for adoption. Others hope to recover much sooner," says Bonnano.
The story is heartbreaking on many levels. The homeowners, a man and a woman in their 50s, were found dead in the bedroom of a dilapidated home.
Police have released little information other than to say they do not suspect foul play.
CBS2's Tony Aiello learns that a recently deceased man has retired from the New York City Department of Health. A colleague told Aiello, "He was just a great guy, someone that everyone would turn to for help. None of us can understand this."
Police believe the couple did their best, but were overwhelmed.
"It's unbelievable. Five or 10 cats are not sterilized or spayed, but in a year or two you're accumulating dozens of cats," Bonnano said. say.
More kittens are coming to the shelter. Some rescued cats are pregnant.
For more information, click here.
https://www.cbsnews.com/newyork/news/after-150-cats-rescued-from-yorktown-home-spca-of-westchester-says-need-for-help-keeps-growing/ After 150 cats rescued from Yorktown home, Westchester's SPCA says need for help continues to grow