New York
A North Carolina mother kills her three children during a FaceTime video call.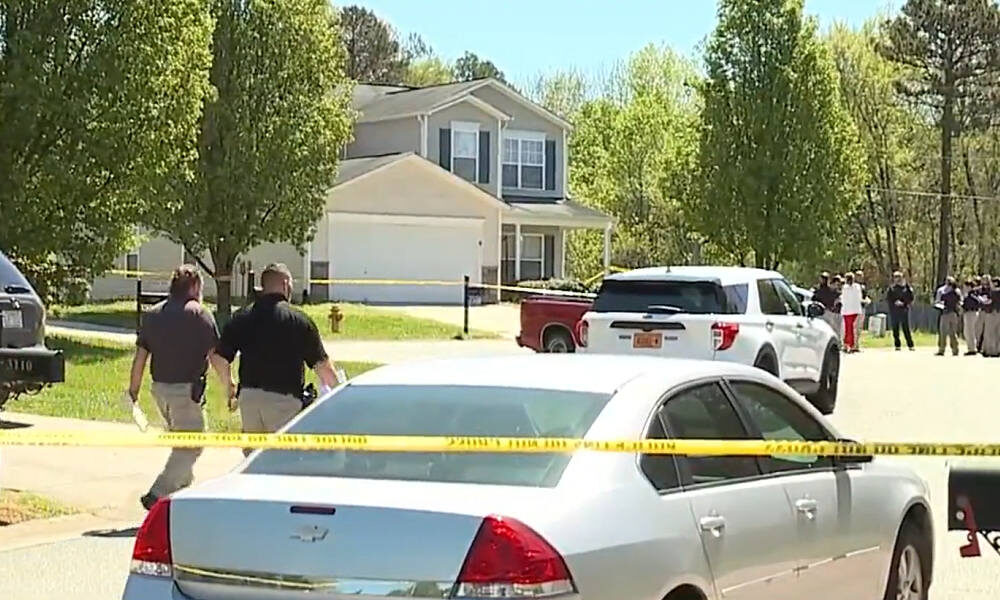 A 40-year-old North Carolina woman shot and killed three young children, two girls and a boy, during a FaceTime video call, local officials said. She then turned her gun on herself.
The killing took place Tuesday morning at her home in Winston-Salem, during a FaceTime video call of a woman named Ethel Steele, 40. Other people on the call witnessed the event.
Steele first shot his youngest daughter, 9-year-old Sakendra. Another daughter, Sakeya, 12, also jumped up and screamed before she was shot. Steele finally committed suicide after shooting his son, his 14-year-old Sakenlow.
This sequence of events was first reported by the Winston-Salem Journal.
Police called the home on Brookhill Drive just before noon and found it locked from the inside. After forcing their way in, officers found Steele and her three children. All four were confirmed dead at the scene.
The motive for the killing was not immediately clear.
Authorities have not said if anyone else was living in the house, but a man arrived on the scene about an hour after the shooting and fell to the ground. He was grief-stricken because people tried to comfort him.
One neighbor, whose children occasionally played with the three victims, described the family as "withdrawn," according to the Journal. The godfather of one of the victims said the Steele family had just returned from vacation to Florida.
If you or someone you know is experiencing a crisis related to suicide, mental health or substance use, call or email the US Suicide & Crisis Lifeline at 988 to talk to a counselor in your area please. If you are in the UK, call Samaritan on 116123.
https://bnonews.com/index.php/2023/04/north-carolina-mom-kills-3-kids-herself-during-facetime-video-call/ A North Carolina mother kills her three children during a FaceTime video call.