New York
A man shot by police after shooting at Manhattan Cathedral New York Police Department shot Manhattan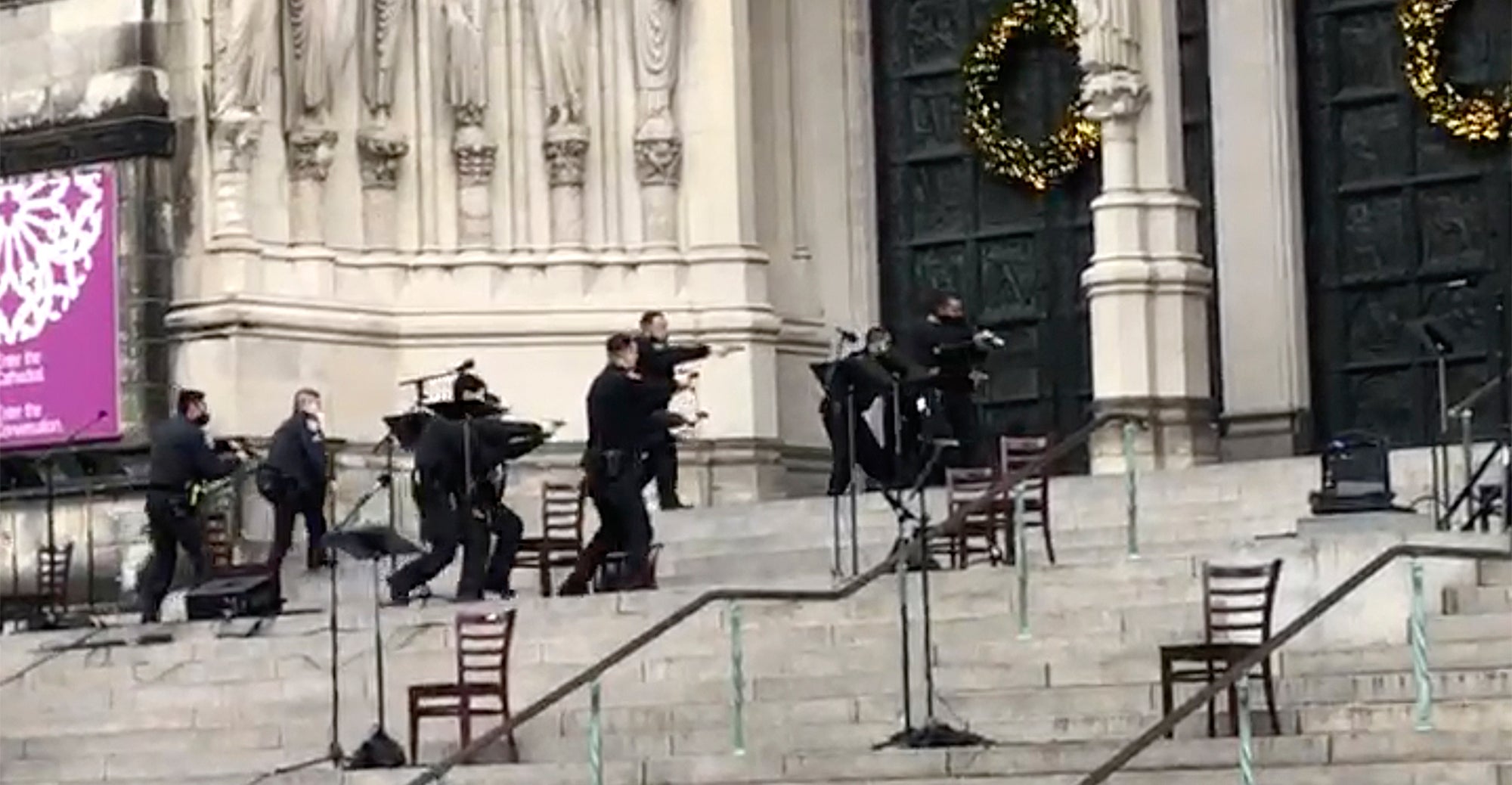 A man was shot by police on Sunday afternoon after a bullet rang at the end of a Christmas choral concert on the steps of a cathedral in Manhattan.
It is unknown whether the shooter was killed, and police said there were no signs of being shot except by the shooter. The shooting took place just before 4 pm at the Church of St. John's Cathedral, the Mother Church and Bishop's seat of the Diocese of Episcopal in New York.
Just after the 45-minute concert, when they heard a series of shots, people began to leave and shouted at the people running down the street. Police officers at hand to provide security for the event quickly moved and shot shooters who the police believed were armed with rifles.
The man was taken to the hospital in a serious condition.
Police Commissioners Dermot Shea and Terence Monaghan headed to the scene.
A man shot by police after shooting at Manhattan Cathedral New York Police Department shot Manhattan
Source link A man shot by police after shooting at Manhattan Cathedral New York Police Department shot Manhattan