New York
2 people shot, 1 killed, at Walmart in Florida City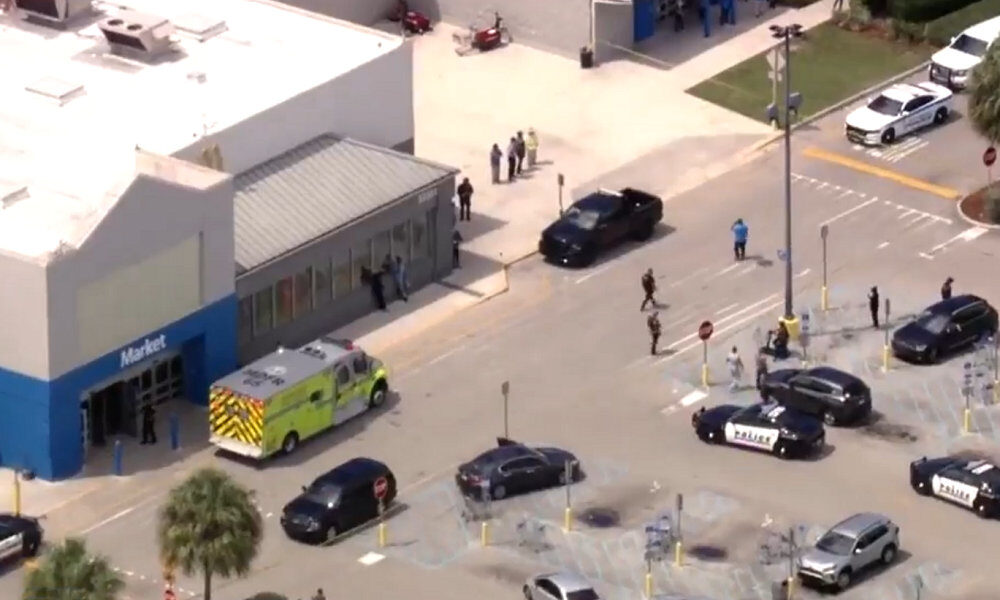 A man has been arrested after two people were shot, one fatally, at a Walmart in Florida City near Miami, local officials and witnesses say. Six other people were injured in the ensuing chaos.
The incident happened at 2:57 p.m. on Wednesday when officers were called for an "active shooter" inside the Walmart at 33501 S Dixie Highway in Florida City, in Miami-Dade County.
"Once the officers arrived, they discovered two males suffering from apparent gunshot wounds, and one female that sustained a head injury, not related to the gunfire," Miami-Dade Police said in a satement.
Both gunshot victims were taken to Jackson South Medical Center, where one of the victims succumbed to his injuries. The other victim was treated for a non-life threatening injury to the lower extremity.
"The Miami-Dade Police Department, Priority Response Team, immediately responded to assist and apprehended the subject without incident," police said in the statement. "After a cursory search, the property was deemed safe."
Investigators believe that some type of altercation occurred between two groups, after which one of the individuals involved produced a firearm and shot two adult males. This led to panic in the store, which injured six other people.
The woman with the head injury was self-transported to Jackson South Medical Center in stable condition. Five other people were evaluated for minor cuts and scrapes and released at the scene.
The victim who died of his injuries was identified as 23-year-old Nathaniel Baez.
"We are deeply saddened by what took place in our Florida City store, and our thoughts are with the victim's loved ones," Walmart said in a statement. "We will work closely with local law enforcement through the course of their investigation and will refer further questions to police."
Shooting At Walmart FL. City pic.twitter.com/IqCgpl0IKm

— iG: ShawnVick (@ShawnVick__) July 19, 2023


https://bnonews.com/index.php/2023/07/at-least-2-people-shot-at-walmart-in-florida-city/ 2 people shot, 1 killed, at Walmart in Florida City